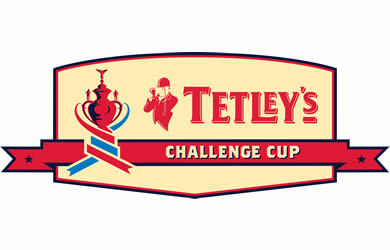 Keighley moved into the fourth round of the Challenge Cup after an eight-try win over amateurs Wath Brow.
The Cougars, led by playmaker and Love Rugby League Man of the Match Paul Handforth, put in an assured display, and player-coach Paul March was pleased his side avoided a potential upset.
Paul White (2), Danny Lawton, Josh Lynam, James Craven, Handforth, Jack Lee and Lewis Graham were the home side's scorers, whilst stand-off Danny Jones managed five out of eight conversions.
The travelling Cumbrians can also be proud of their efforts, especially in the opening exchanges, with their physical approach keeping their Championship opponents at bay.
It was not until the 16th minute when the Hornets defence would be breached, and at half-time Ian Rooney's side were unlucky to be 20 points adrift.
The pace of Keighley's outside backs, especially White, proved key and once he scored his second try on 48 minutes, the contest was well and truly over.
Rooney, who will now focus on keeping up Brow's early momentum in the National Conference Premier, praised his side after the game.
"I'm always proud of my side," said Rooney. "And I'm especially proud after today.
"The scoreline may have got away from us, but for a small village club to come here and put up a fight like that is special.
"We were unlucky not to score on a couple of occasions, which is a shame because we brought a lot of support with us."
The Cougars will go into the hat alongside the 14 Super League clubs for the fourth round draw, and Love Rugby League will be following them home or away, as the Road to Wembley continues on the weekend of April 5-6.