RL Today: Joey Leilua arrives at Featherstone, NARL schedule announced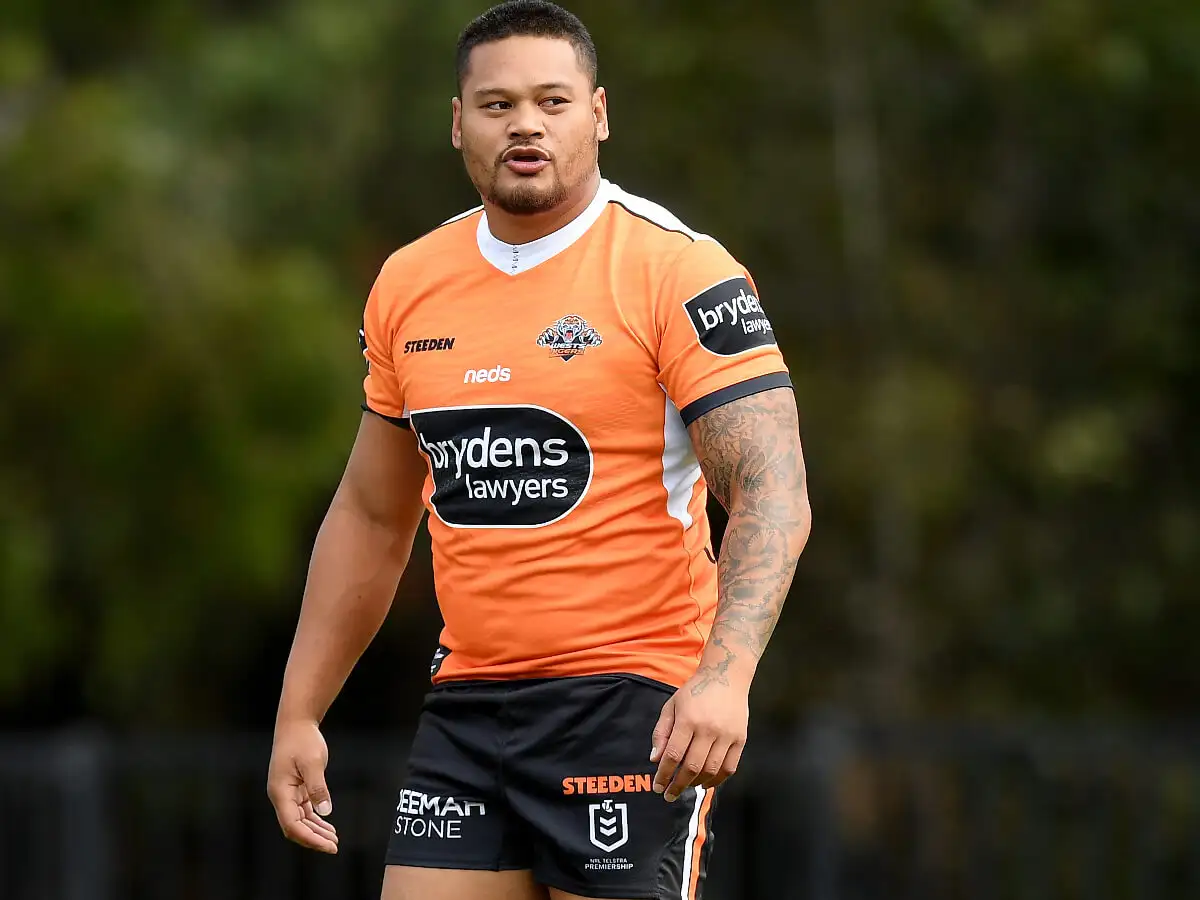 Joey Leilua arrives at Featherstone
Featherstone have posted a video on social media showing marquee signing Joey Leilua arriving at the club.
Leilua agreed to join the club back in November, but has now arrived at the club with the start of the Championship season days away.
🔥 𝙅𝙊𝙀𝙔 𝙄𝙎 𝙄𝙉 𝙏𝙃𝙀 𝙃𝙊𝙐𝙎𝙀#UTR | #BlueWall pic.twitter.com/YzF95LBbky

— Featherstone Rovers (@FevRoversRLFC) January 25, 2022
Premier Sports team announced
Following the announcement of Emma Jones as presenter, the full Premier Sports team has also been announced.
Mark Wilson, who has also  appeared on TalkSport and Sky Sports, will be main commentator, with former international players Andrew Henderson, Kevin Brown and Leon Pryce also joining as pundits.
Reigning Woman of Steel Jodie Cunningham completes the lineup as another pundit.
Presenter: Emma Jones
Commentator: Mark Wilson
Pundits: Kevin Brown, Leon Pryce, Andrew Henderson, Jodie Cunningham @PremierSportsTV have an all star cast lined up for their Championship coverage in 2022 🤩 https://t.co/4F4KOQY5Mr

— The Tryline 🏉 (@TrylineUK) January 25, 2022
New York to face Toronto in Round One of NARL
The schedule has been announced for the first round of the North American Rugby League, due to start in May.
In a battle between two clubs who were initially seeking success in the British and European competitions, New York will welcome Toronto Wolfpack.
In another confirmed fixture, Cleveland Rugby League will welcome Atlanta, and DC will travel to an unnamed sixth team.
Here is your 2022 Round 1 NARL Schedule, TICKETS ON SALE FEBRUARY 21st. #rugbyleague #thetimeisnow pic.twitter.com/bdPINLgFng

— North American Rugby League (@NARugbyLeague) January 25, 2022
Cade Cust learning what it means to play for Wigan
New Wigan half-back Cade Cust has been learning from the likes of Matt Peet, Shaun Wane and Kris Radlinski about what it means to play for Wigan. (Daily Mirror)
He told Daily Mirror: "There's a massive emphasis on the culture here. We have lessons every week about the success they've had, and even for the boys that grew up here it's beneficial to go over."
Realignment talks "close to a conclusion"
RFL Chairman Simon Johnson has said realignment talks between the Super League and the RFL are "close to a conclusion." (Yorkshire Live)
He told Yorkshire Live:"I'm very pleased with the way the discussions are going and I think they are getting very close to a conclusion."
Birthdays
Former Leeds, Huddersfield, Bradford and Oldham back Marcus St Hilaire turns 45 today.
Also celebrating; ex-Warrington, Bradford and Wakefield forward David Solomona (44), former Huddersfield forward Jason Chan (38), ex-Wigan favourite Ryan Hoffman (37) and Featherstone hooker Connor Jones (26).
Trivia
Toronto Wolfpack's first competitive match took place in the Challenge Cup. They beat Siddal 14-6 away from home thanks to tries from Ryan Burroughs, Adam Sidlow and Greg Worthington.
Read More: Kristian Woolf gives thoughts on French vaccination rules