Pearce fined and suspended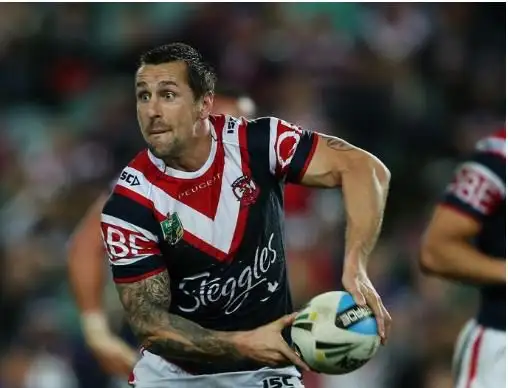 Mitchell Pearce has been handed a $125,000 fine and an eight-week suspension following his actions on Australia Day.
The Sydney Roosters star has $50,000 of his fine suspended for two years, and the punishment has come after two days of negotiations between the Roosters and the NRL integrity unit.
Pearce's suspension means he will be ruled out of the Roosters 2016 season until their round nine clash with Newcastle Knights at the Allianz Arena.
The 26 year-old has been in a rehab clinic for the last month after being filmed simulating a lewd act with a dog on Australia Day and has been stripped of the co-captaincy at the Roosters as a result.
Pearce will return to Roosters training on Monday, but his absence leaves greater pressure on the young half back pairing of Jackson Hastings and Jayden Nikorima, who both impressed in the Roosters recent World Club Series game against St Helens.
Aidan Guerra, a teammate of Pearce at the Roosters, gave a short response to the news of the halfback's punishment.
"If that's what it is, we just have to cop it on the chin," Guerra told TripleM.com.