A great addition: Salford coach impressed with new recruit Ollie Partington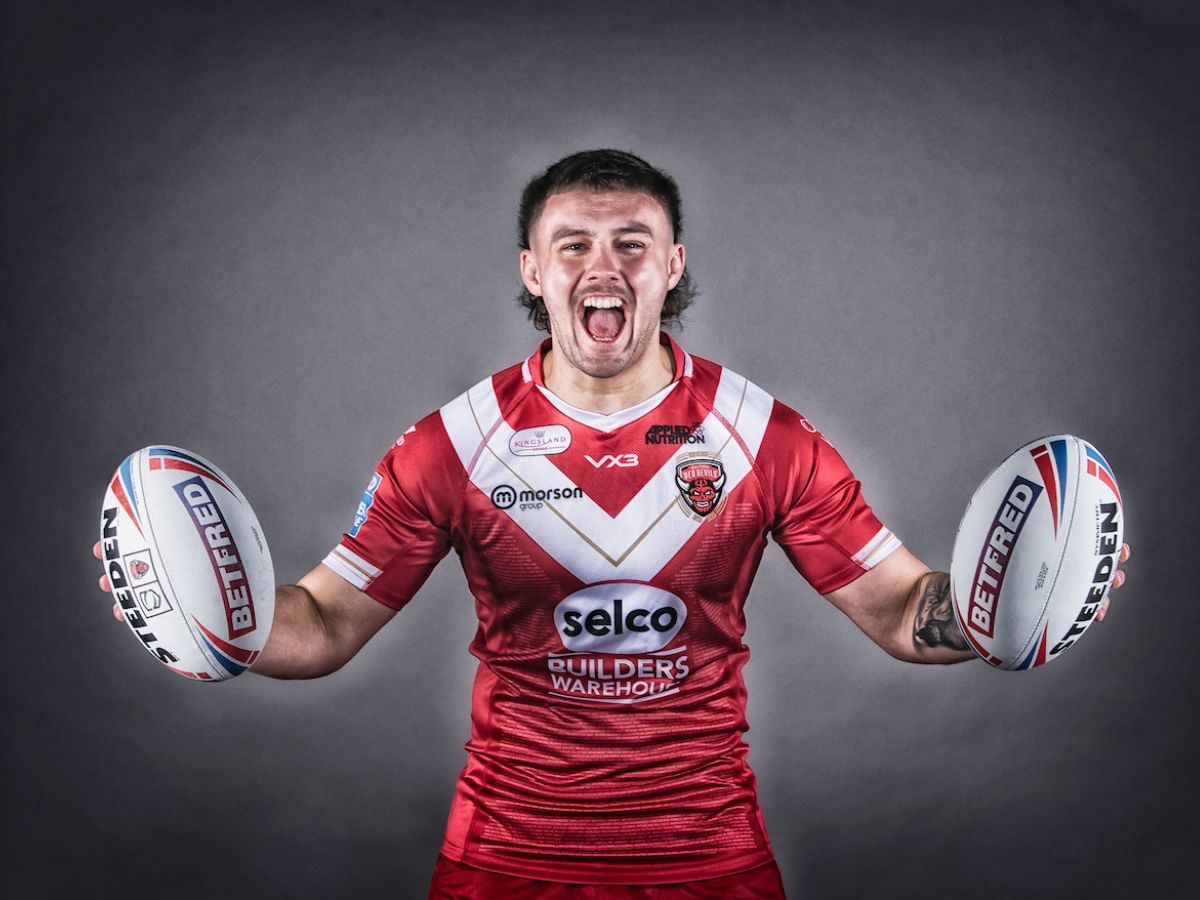 Salford coach Paul Rowley has backed new recruit Ollie Partington to take his game to the next level after handing him the number 13 jersey.
The 24-year-old forward made the tough decision to leave his hometown club Wigan to join Salford on a two-year deal ahead of this season.
Partington made almost 100 first team appearances for the Warriors and has won international honours with England Knights.
The ball-playing loose forward has made a big impression at his new club in pre-season.
"He has been really good," Salford coach Paul Rowley told Love Rugby League. "We've got Ollie and Alex Gerrard who can play a similar sort of role.
"Ollie has been great, he has clearly come out of a good environment at Wigan where his discipline is really high and his work ethic is fantastic.
"He has added lots to the group, he is a great lad off the field and the lads love him to bits.
"He's got the 13 and that's where I see him. Him and Alex will either fight it out for 13, or they will play together in slightly different roles. He's been a great addition."
Salford's smart signings
The Red Devils have a knack of making the right signings at the right time in recent years, with the likes of Jackson Hastings, Andy Ackers, Tim Lafai, Deon Cross and Brodie Croft being just some of those names who spring to mind.
When asked how Salford manage to get their recruitment spot on time after time, it was met with a humble response from Rowley.
"I guess you'd have to go through each case," he said. "I just think sometimes our environment lends itself to a bit of a broken soul.
"Sometimes people want to just have a bit of empowerment and not be too frightened of speaking. You might find out they've got something to say and can back it up with their actions.
"Tim (Lafai) is a good bloke. Everybody had the opportunity to sign him but we took that opportunity. He has been great for the team. He is great on and off the field so we are really proud of him."
Salford get their Super League campaign underway at Rowley's former club Leigh on February 17.
The Leopards have hired pop group Scouting for Girls to headline their first game back in Super League.
READ NEXT: I want to get back to playing my better rugby: Ollie Partington sets goals with new club Salford