Oldham sign ex-Warrington youngster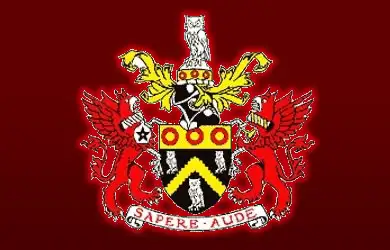 Oldham have signed former Warrington academy full-back Chris Murphy on a one-year contract in the hope that he will become the next Ben Heaton.
Heaton, and Paul O'Connor before him, are tough acts to follow, but the Roughyeds management believe 22-year-old Murphy has the potential to step effortlessly into those big shoes with a No 1 on his back.
North Wales, Rochdale Hornets and newly-promoted Swinton Lions were also thought to be looking at the former Warrington Wolves youngster, who spent five years with the Super League club after signing scholarship forms when he was 16.
"He has chosen to come to Oldham," said club chairman Chris Hamilton, "and we are delighted to welcome him on board.
"He has been training with us for a couple of weeks and he is keen to prove himself at Whitebank.
"He hasn't had much luck since he left Warrington 12 months ago, but he still has nearly all his career ahead of him and he is looking forward to a fresh challenge — and a change of fortune."
On leaving the Wolves, he opted to sign a full-time contract with French club Carcassonne, but things didn't work out for him as expected .
He was back in England within three months, signing for Leigh Centurions but breaking an ankle in his first game after scoring a try in a Challenge Cup win last March against amateurs Hull Dockers.
"I've not played since," said the former Wigan St Jude's junior, "but I'm 100 per cent on schedule with rehab and training is going superbly well.
"I still feel the occasional twinge when I'm pushing myself, but that is to be expected.
"I've been doing a lot of strength work during my rehab, but now that I'm running again I need to concentrate on getting my general fitness levels up to par before I play. I should be ready to go within the next few weeks, but I need to do more work yet."
Murphy worked his way up through the academy and reserve teams at Warrington and also played in a couple of first-team friendlies.
He added: "I loved it there. I owe a lot to the Wolves coaches for the work they did with me during my five years at the club. I didn't want to leave, but I had to move on in order to advance my career.
"France was okay, but it was very different to what I had expected. I knew there would be differences in language and culture, and things like that, but the style of rugby was also different to anything I had been used to previously.
"I'm not sure whether I would want to play there again, but I don't regret having done it. It was good experience.
"I'm sure I've made the right decision to join Oldham.
"I know a few of the lads at the club, and I've enjoyed being there over the past two weeks.
"Now, I'm looking forward to playing again after being out for such a long time and hopefully doing enough to stake a claim for the full-back's job.
"I've played a bit on the wing, but full-back is my real position and the one I most enjoy playing."