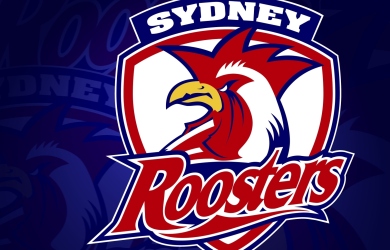 Sydney Roosters forward Frank Paul Nuuausala will stay with the tricolours until 2013, after signing an extension to his current deal.
Auckland-born Nuuausala, 23, made his debut for the Roosters in 2007 and has already made over 50 appearances for the club.
He has also established himself as part of the New Zealand team and was a member of the squad that was victorious in last year's Four Nations Tournament.
Nuuausala said he was delighted to have his future secured.
"This has been my home for the last four years and I am happy to be here for at least another three years," said Nuuausala.
"This club has been good for me and what we achieved last year was really great. But that was last year and now we need to focus on the 2011 season and going one better."
Roosters coach Brian Smith was equally happy at retaining on the of the NRL's most devastating runners.
"Frank Paul has always had the football talent but his personal development over the past season has been something that has really impressed us all at the Roosters," said Smith.
"He has gone from being the young, quiet kid in the corner to someone who the younger players look up to, which is a pretty big deal for a 23 year old.
"He has come out of himself and the confidence he has in his own ability is really showing now both in his on field performances but also with the way he helps some of our younger players off the field.
"He has a lot of life experience that he can call on to help these young kids and to have him here for the next few seasons will be great for both our team and our club."