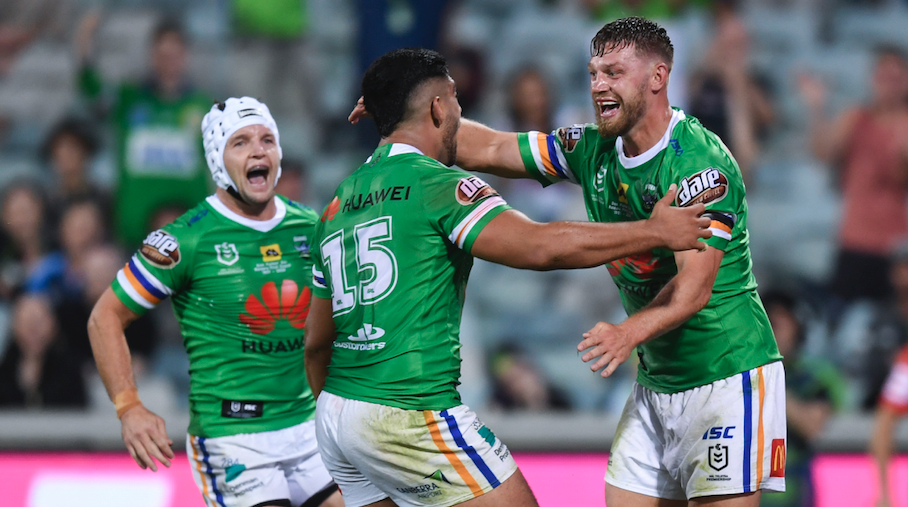 NRL players have secured two months of pay while the competition is suspended due to the coronavirus crisis.
The players will forego another five months' salary if the 2020 season does not get back up and running after the National Rugby League reached an agreement with the Rugby League Players Association.
The NRL and the RLPA have agreed $24.6million will be distributed to players, with instalments already paid on April 1, and the next on May 1.
If the NRL resumes, the RLPA has negotiated a minimum 29.5% share of any net revenue the game raises via a condensed competition.
NRL chief executive Todd Greenberg said: "The players understand the severity of the circumstances we face and have demonstrated their willingness to work with us to secure the best possible outcome to protect the long-term future of our game.
"I know it hasn't been easy and I thank the RLPA and the playing group for their maturity, professionalism and diligence in helping us reach this solution."
RLPA chief Clint Newton added: "Our great game and our people are feeling those effects.
"The coronavirus pandemic has placed the game and its people under huge pressure and players have assumed the responsibility, like many others, to ensure the future of our clubs and the NRL is protected."
Watch our Last Tackle podcast, featuring a guest, every week. SUBSCRIBE to Love Rugby League on YouTube.
Listen to The Final Hooter podcast, featuring exclusive interviews, every week. SUBSCRIBE to Love Rugby League on Apple Podcasts.
Watch NRL and live stream every NRL game to keep up with how Tom Burgess, John Bateman, Ryan Sutton, Elliott Whitehead, James Graham, George Williams and all the others are getting on Down Under.
---
More on site
Leeds make Headingley available for emergency services
Toronto Wolfpack's first three games in Canada this season postponed
Geordie Chris Thorman hopes Newcastle can achieve Super League dream
Gary Hetherington hopes rugby league can enjoy post-coronavirus boom
Rugby League Today: Leeds to lose £1.5million, three games a week & Challenge Cup could leave Wembley