'No idea what the future holds' – Lower league clubs left in limbo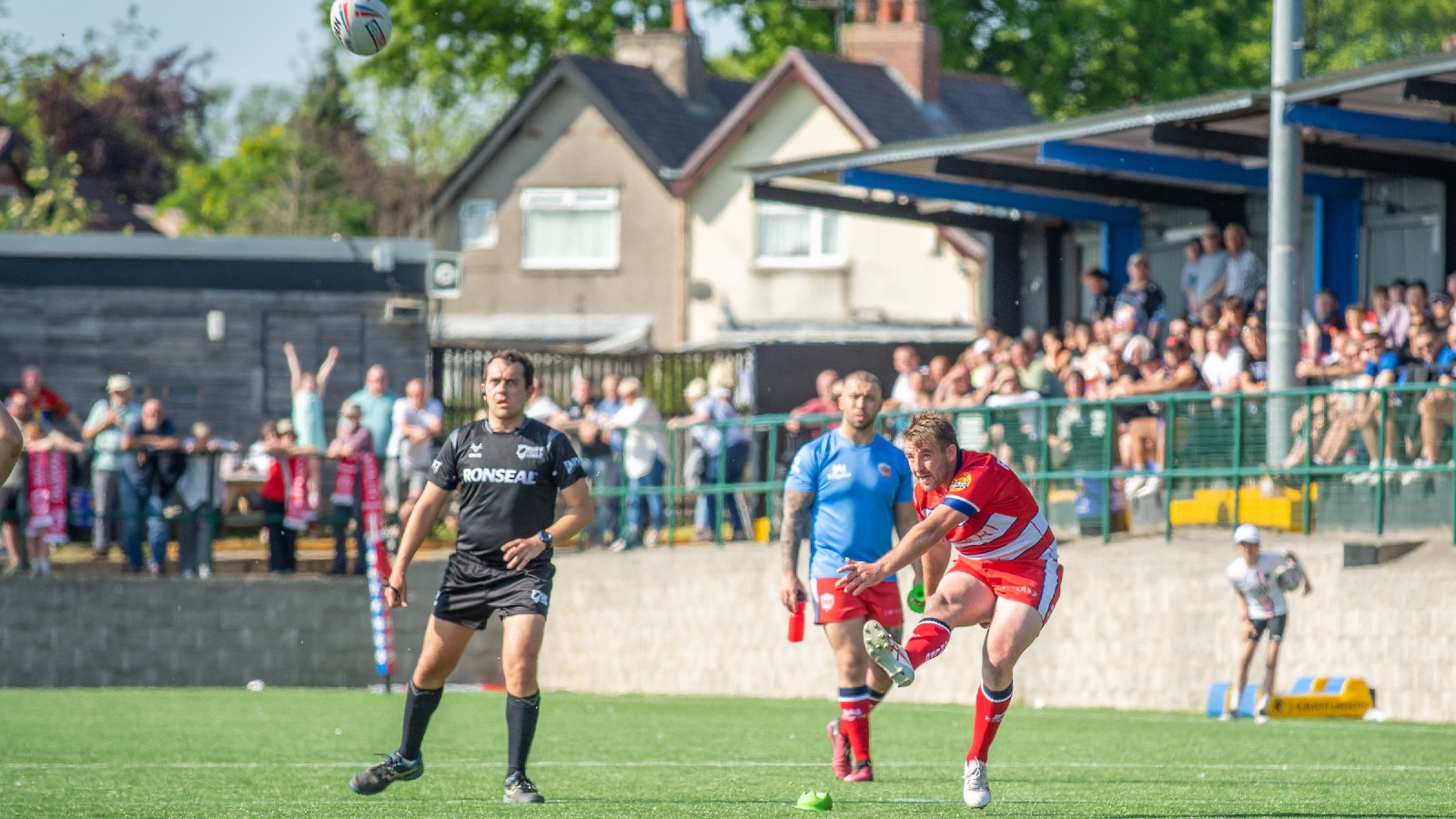 Clubs at all levels of the professional game are anxiously awaiting their fate ahead of the new 'IMG era'.
While the headlines have been grabbed by the introduction of a new grading system to determine the make-up of Super League, there remains uncertainty about what the next year and beyond will look like.
The broadcast deal that underpins the central funding model expires at the end of the season, meaning at present, there is no real clue what central funding may or may not look like in 2024.
One Super League chief expressed his frustration last week at the fact clubs are having to negotiate with players and make signings, despite not knowing what sort of funds they will have available.
The recent announcement of the EFL's new TV deal with Sky – worth a staggering £895m over five years – has done little to ease worries in rugby league.
It was thought that if Sky were to lose out on the EFL rights, that might free up budget for them to increase their offer for Super League.
The current Super League deal has only been in place since the end of 2021, and it came with a sharp decrease on the previous deal.
The previous £40m annual payment was decreased to £26m and it remains to be seen whether there is an appetite for an increase, despite the presence of Channel 4's free to air coverage.
There are many calls for Channel 4 to televise more games, but Super League is reliant on the significant funding it draws in from its broadcast deals, and it seems unlikely a terrestrial channel would be interested in bidding for the full rights. Even getting Channel 4 to pay a small amount would be progress.
There are fears too that the take over of Premier Sports by Swedish media company ViaPlay could spell the end of Championship coverage on the channel at the end of the season.
Magic rounds and uncertainty
So while the entry mechanism for Super League is known, what it looks like in terms of funding is still uncertain. What's also uncertain is what the make up of the Championship or League 1 will be.
Particularly for clubs in the third tier, planning for the future is nearly impossible.
On the eve of the season, the withdrawal of West Wales Raiders left a hole in a calendar that was already awkward due to initially having been planned with an odd number of teams.
Writing in his Forty-20 column, Doncaster chief Carl Hall said: "Not having regular fixtures also takes League 1 off the radar a bit, which then limits media interest. It's hard to know when teams are playing.
"Neither do we have a League 1 Magic Round which could showcase all the teams at one venue. It's the only competition that doesn't.
"There have been tentative discussions in a few of the meetings of Championship and League 1 clubs and getting one going is a possibility, but we can't look too far ahead because we still have no idea what the future holds for us at this level."
The Summer Bash takes place in York this weekend, but will have to go some to convince fans it's the new location for the Championship event.
Last year's move to Headingley from Blackpool was underwhelming, though it is now three years since the seaside resort hosted.
Super League's Magic Weekend is set to be scrapped as part of IMG's proposals, though reports last week suggest there might be a u-turn.
Regardless of the 'all-team' event, the unknown remains for Championship and League 1 about its make-up for next year.
With no expected changes for 2024, 14 teams should remain in the second tier. Although West Wales have retained their RFL membership, it seems unlikely they will take to the field next season, which would leave League 1 at 10.
While the numbers is one thing, clearly the finances are another. Instead of pro-actively planning for growth, clubs are left fearing the unknown.
Championship Summer Bash 2023: Everything you need to know including kick-off times
Why the Summer Bash is heading to York in 2023 and not Blackpool