My Set of Six: with Warrington fan Matthew Baldwin featuring Matt King & 2019 Challenge Cup final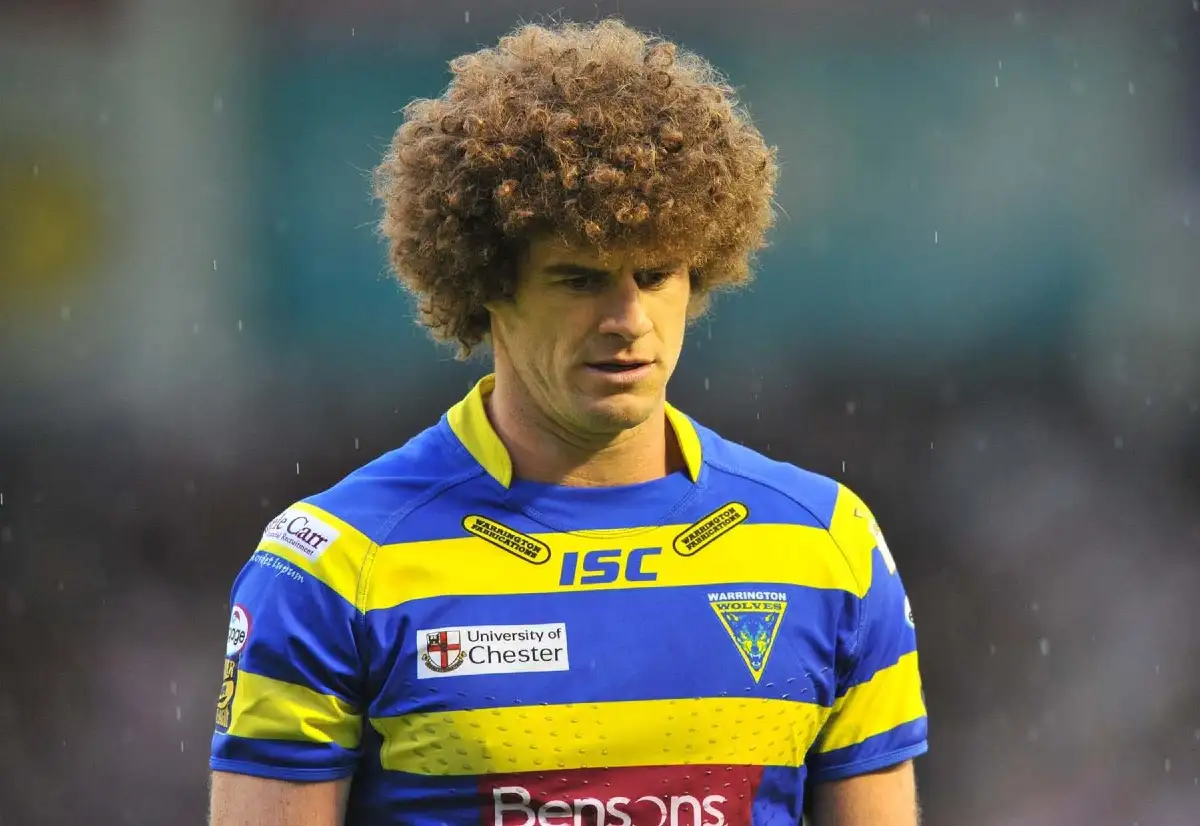 In our new feature, we're asking you, the fans, plus players, coaches and other rugby league personalities to give us their answers to our set of six questions.
Warrington fan Matthew Baldwin is our latest guest on My Set of Six…
Favourite away ground?
As a Wire fan, I love going to the Totally Wicked Stadium, St Helens. We beat Saints in the 2012 and 2018 play-off semi-finals there and they are some of the best moments I've had as a fan. Every time we go, the atmosphere is always different and I think the fact we haven't won too often there makes me want to go and get the win more than any other side.
Favourite player?
Matt King. He was the first player I saw when I started going league games as a kid and you knew something could happen every time he was on the pitch.
My favourite player currently is Josh Charnley. When he was at Wigan, I used to love the way he would just score from nowhere, he could always finish a try and cause a few tears against us in big games. Now he is at Wire, it's like we have that lethal edge, especially with Anthony Gelling.
Favourite memory?
It has to be the 2019 Challenge Cup final at Wembley. We went in as massive underdogs, nobody gave us a chance and the fact we lost the last two finals at Wembley in 2016 and 2018 made it just that bit sweeter. It was one of those days that made every bad one worth it.
Worst memory? 
Although the 2016 and 2018 Challenge Cup finals hurt, my worst memory has to be the 2013 Grand Final. It is still unthinkable that we didn't win even with legends such as Lee Briers, Michael and Joel Monaghan, Brett Hodgson, Micky Higham, Adrian Morley, Garreth Carvell and Lee Westwood playing.
The way we dominated Wigan in the first half was a dream but it turned into a nightmare when Joel Monaghan was stretchered off.
Best match you've seen (not involving your club)?
The Million Pound Game between Hull KR and Salford in 2016. I was on the edge of my seat throughout and that drop goal from Gareth O'Brien was just a moment of pure madness.
Although Marwan Koukash wasn't everyone's cup of tea, I thought he was doing some great things for the game over here. I know some Salford fans might not agree – but the way in which he saw things and wanted to improve the game was fab.
Your wish for the future of rugby league?
To return to the days in which we dominated the rugby scene. With the new TV deal that is coming around, and the possibility that we could have a new TV company doing games could be interesting.
I want to see the game continue to have exciting moments and bring in more fans because I want to be able to see the game still around in years to come. The game has changed a lot in the last five years and with the addition of Toronto, there are more teams fighting for Super League plus Ottawa and New York will only make the game more competitive. However, the game's foundations must be looked after like local amateur clubs and part-time teams as the game must be accessible to all – whether to watch or to play.
If you want to be featured on My Set of Six, send an email to drew@loverugbyleague.com
Watch our Last Tackle podcast, featuring a guest, every week. SUBSCRIBE to Love Rugby League on YouTube.
Listen to The Final Hooter podcast, featuring exclusive interviews, every week. SUBSCRIBE to Love Rugby League on Apple Podcasts.