Wakefield centre Ryan Atkins is our latest guest on My Set of Six.
We're asking you, the fans, plus players, coaches and other rugby league personalities to give us their answers to our set of six questions.
Favourite away ground?
That's a tough one, I love playing at Wigan's DW Stadium on a Friday night. The atmosphere was always electric, especially while I was playing for Warrington.
My favourite though has to be Headingley, Leeds. I used to watch the Rhinos as a youngster with my friends. I loved watching Paul Sterling and even wore cycling shorts to be like him. There's always a great crowd at Headingley and the south stand is just something else.
Favourite player?
I have a lot of respect and admiration for anyone who plays rugby league, especially at Super League level. If I was to pick one player out though it would have to be big David Solomona. He was as physical as they come but also a magician with the ball. Some of the offloads he got away in matches were just scandalous. He had a massive influence in my career when I first went to Wakefield.
Favourite memory?
Winning the Challenge Cup with Warrington in 2010. As I mentioned earlier, I was a Rhinos fan growing up and then to go up against them in my first major final was surreal. I managed to score the first try of the match in front of all the Rhinos fans. Let's just say some of my family and friends weren't very happy! When the full-time whistle went and I knew we had won… there's no better feeling.
Worst memory?
Losing the Grand Final with Warrington in 2016. I was always gutted after we had lost a final but this one was different. My wife was pregnant with our second child who was due to be born in the November, so I promised our eldest who was at the match a ring to make her feel special. We lost the match which was my third time as a loser so that hurt and then we walked around clapping our fans and I saw all the families. There was my wife and daughter waving at me, it crushed me as I had promised her a ring, so it was like a double whammy of hurt.
Best match you've seen?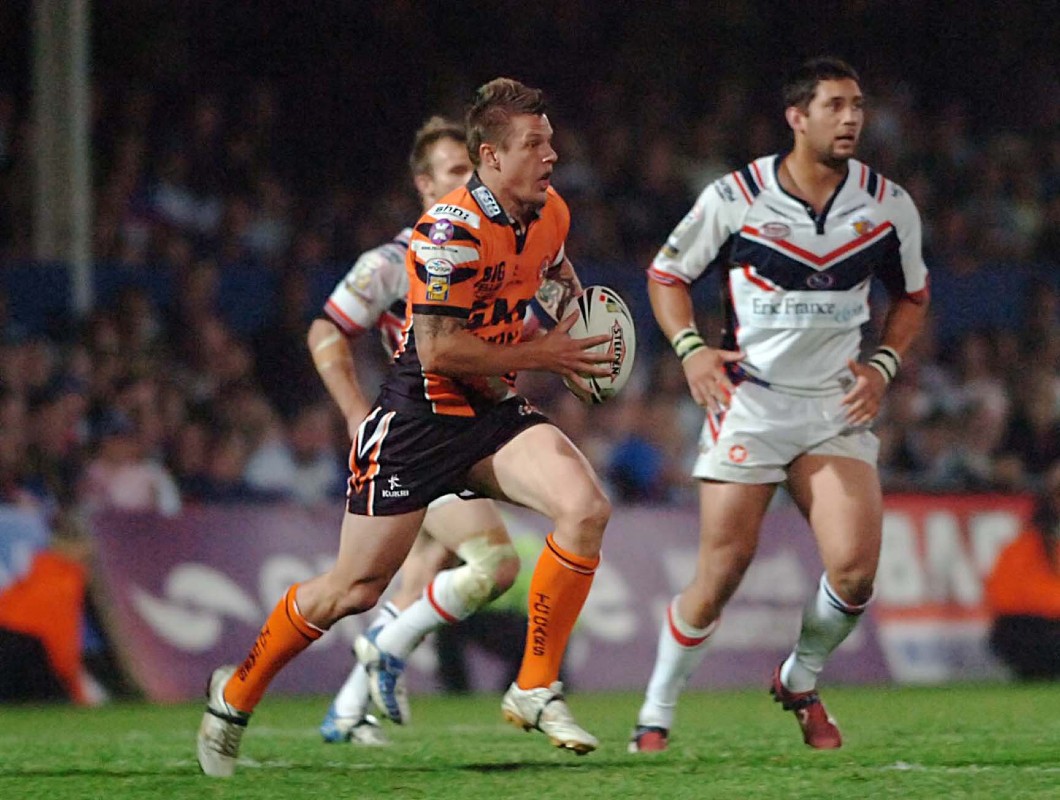 The original Million Pound Game in 2006 between Wakey and Cas. I got injured the week before so I watched from the stands. Both teams and fans knew it was winner takes all so the atmosphere was tense. Everything was left on the field that night from both sets of players. They were physically and mentally drained – and then to watch all our fans run onto the pitch… wow!
Your wish for the future of rugby league?
I just hope we come through this pandemic and get back to making our sport the best in the world again. To do that we need to look after our assets (players) and make sure they don't go to different competitions or codes for one reason or another.
If you want to be featured on My Set of Six, send an email to drew@loverugbyleague.com
Watch our Last Tackle podcast, featuring a guest, every week. SUBSCRIBE to Love Rugby League on YouTube.