My Set of Six: with Morgan Knowles featuring Saints' Grand Final triumph & rugby league in Cumbria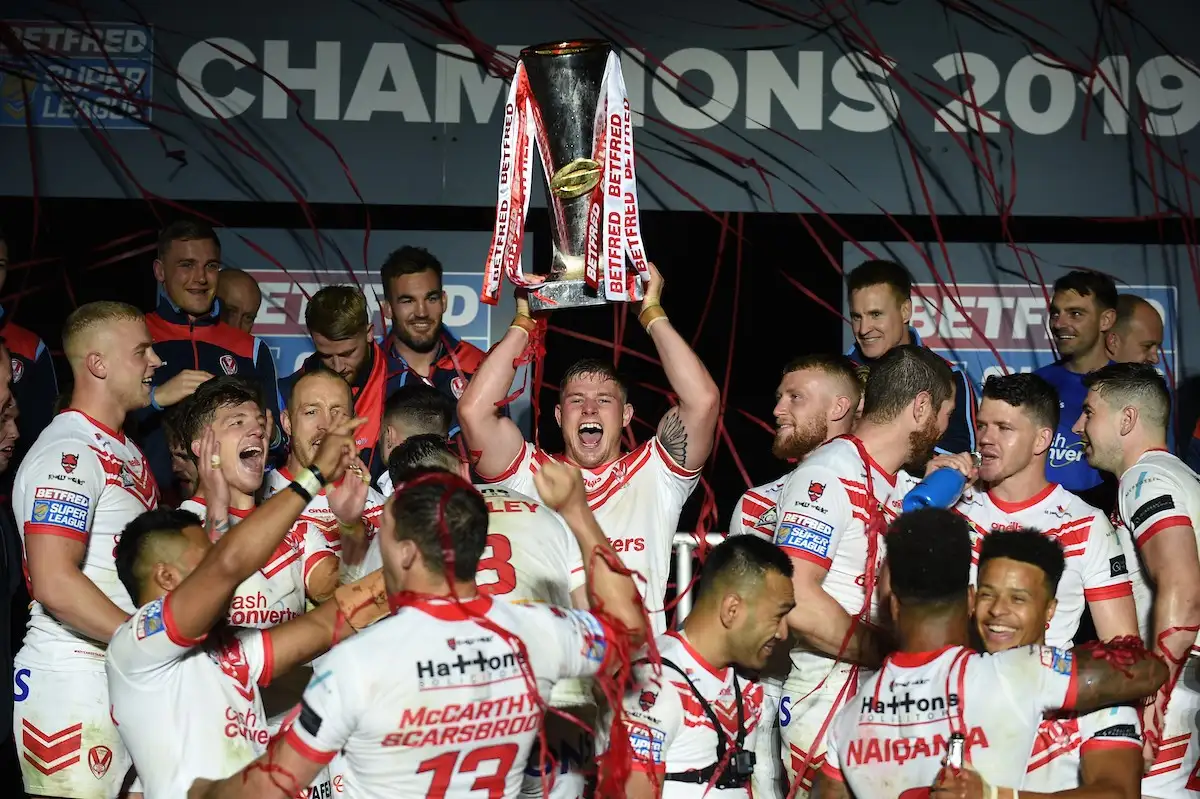 St Helens forward Morgan Knowles is our latest guest on My Set of Six.
We're asking you, the fans, plus players, coaches and other rugby league personalities to give us their answers to our set of six questions.
Favourite away ground?
I'd probably say the DW Stadium, Wigan. Our games against Wigan are always a battle and fans usually turn out in decent numbers. The atmosphere there on Good Friday last year was class.
Favourite player?
It's tough to single anyone out as a favourite but I love watching blokes who graft and love the physical side of the game.
Favourite memory?
My favourite memory would have to the final whistle in the Super League Grand Final last year and the three or four days after it!
Worst memory?
My worst memory is losing the Challenge Cup final at Wembley in 2019 – and the try I scored in the early stages that wasn't given.
Best match you've seen?
I can't really remember much of the game but watching my hometown club Barrow win the Championship Grand Final against Halifax in 2009. I had a season ticket that year and they had a great team and coach.
Your wish for the future of rugby league?
My wish would be to see a Super League team in Cumbria and an increase in youth and amateur participation. Cumbria is a hot bed for rugby league and it should be tapped into more. With funding and guidance, I think there is massive potential for the game in Cumbria.
If you want to be featured on My Set of Six, send an email to drew@loverugbyleague.com
Watch our Last Tackle podcast, featuring a guest, every week. SUBSCRIBE to Love Rugby League on YouTube.