Matty Nicholson eager to repay Warrington's faith as youngster opens up on Wigan exit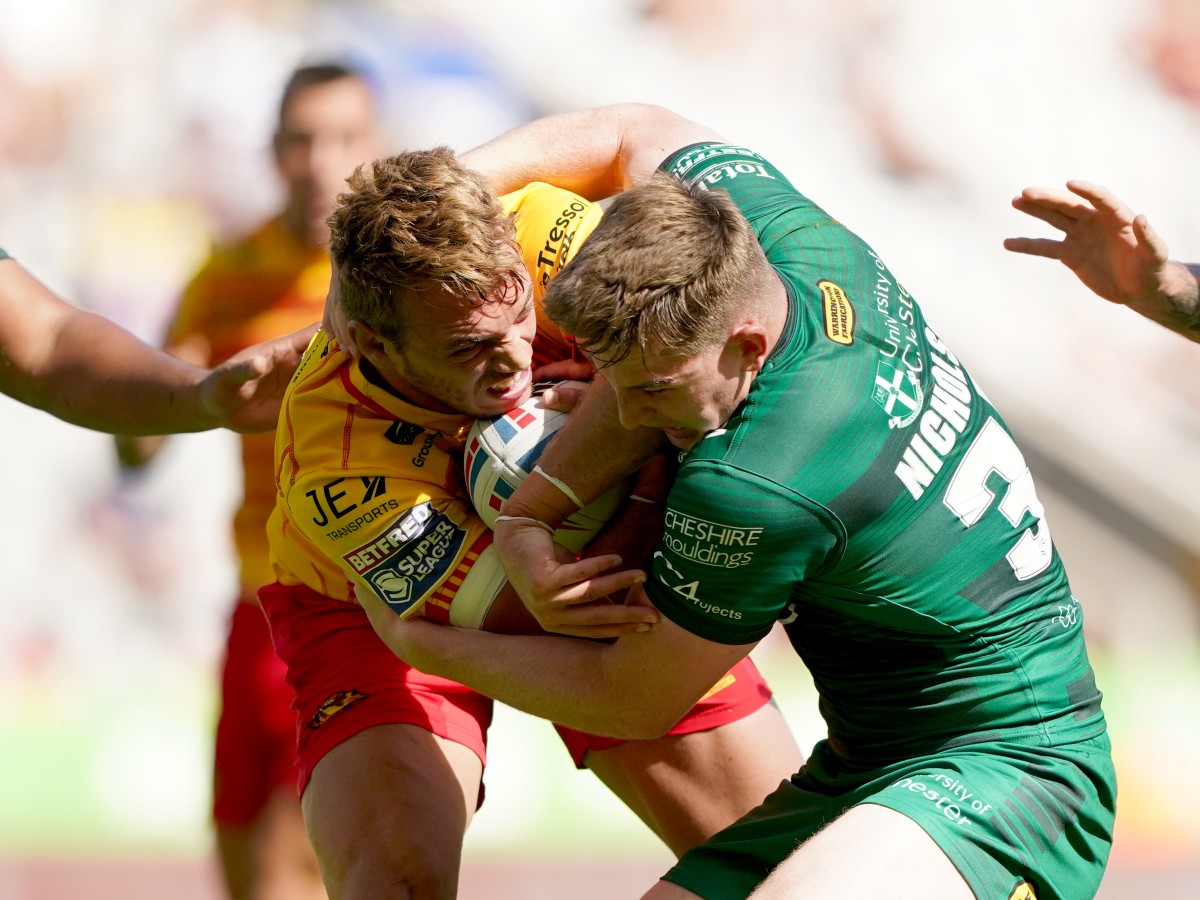 Matty Nicholson insists he is eager to repay Warrington's faith after receiving starting number 12 by head coach Daryl Powell for the 2023 campaign.
The 19-year-old is the youngest member of the squad inside the first 17 – with James Harrison next within the forwards at the age of 26.
And the England Knights representative is keen to show what he can do in Super League with a full pre-season under Powell.
"Warrington obviously signed me and put a lot of faith in me and they've showed that by giving me the 12 shirt," Nicholson told Love Rugby League.
"It's massive for me really. I'm really proud to wear the 12 shirt. There has been some great players to have worn it in the past at Warrington. That's what I came here for – to get these kind of opportunities. I'm buzzing with it.
"I wasn't expecting it to be honest. But when he (Powell) told me, it was a proud moment. I'm ready to kick on now and play some good rugby.
"You don't see many 19-year-olds getting it (a starting number) at such a young age. With that comes some pressure, but I think that's a good thing. It is earlier than expected, but it's something i'm going to take in my stride.
"Powelly signed me for a reason and I want to repay the club with my performances."
Matty Nicholson on Wigan exit
Nicholson made the switch from Wigan to Warrington mid-way through the 2022 season on a three-and-a-half year deal, much to the disappointment of Warriors boss Matt Peet.
Peet admitted he was left "scratching" his head at the decision, but the back-rower insists he left on good terms with the head coach.
"It was a tough decision," Nicholson said. "I had been at Wigan since the age of 14. I worked with Matty from scholarship up until I left.
"It kind of came across that Matty and I had a bit of a bicker. But we didn't. It was all respectfully done. Obviously Matty wanted me to stay. He's seen me grow as a player from the age of 14 and I have a lot of respect for him.
"I made friends for life at Wigan and it was a good thing learning there. They have one of the best academies and have developed me into who I am today. But I needed to kick on and play regular first team games and I felt this was the place to get that.
"I've got a lot of friends at Wigan, but hopefully it shows to be the right decision."
READ NEXT: "It's a huge privilege" – Warrington appoint Stefan Ratchford as captain for 2023
FOLLOW: Keep up with all the latest on the Love Rugby League mobile app and podcast