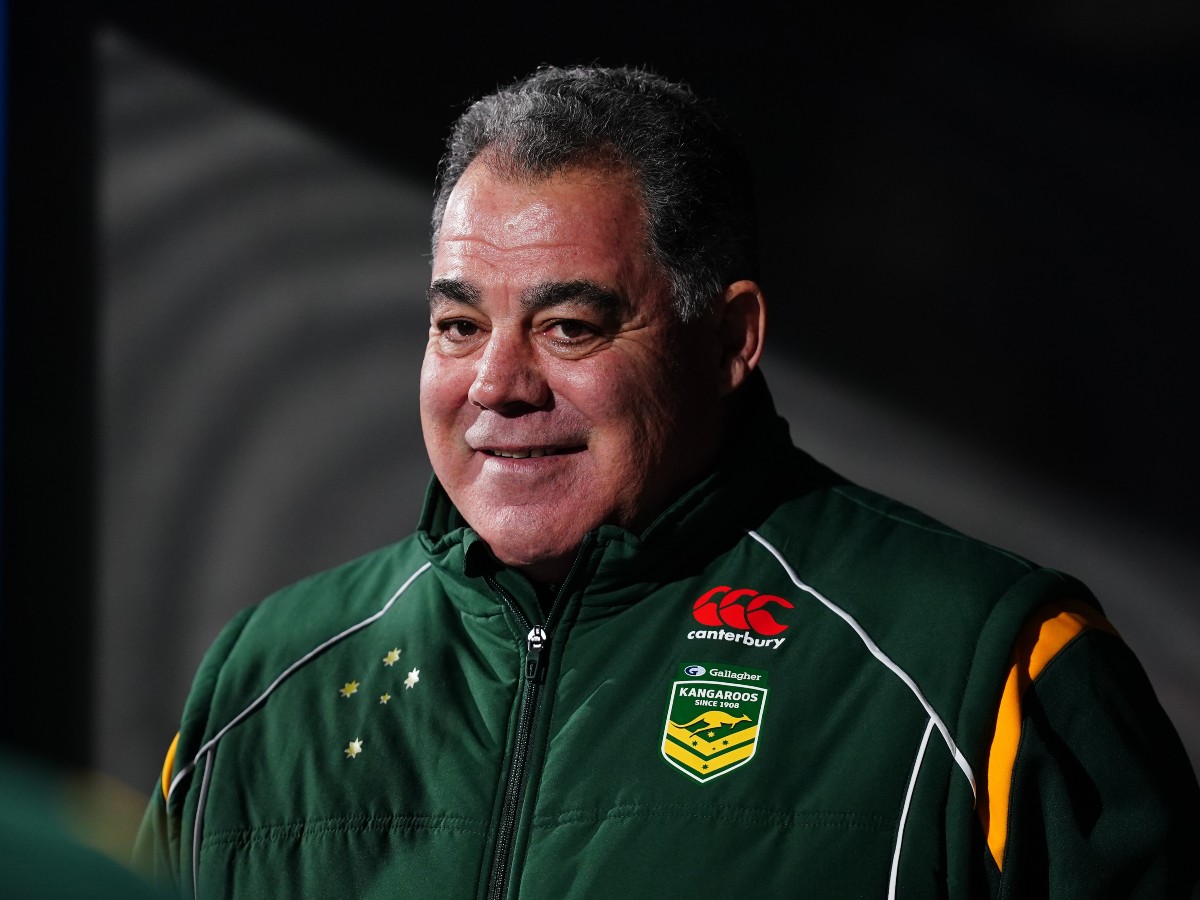 Australia head coach Mal Meninga says his side's win over New Zealand was one of the best test matches he's ever been involved in.
The Kangaroos booked their place in the World Cup final with a 16-14 victory over the Kiwis at Elland Road, Leeds.
They will face the winner of England versus Samoa, who meet on Saturday at Emirates Stadium, London.
Australia came from 10-14 behind at the break to claim the victory, with Cameron Murray scoring the vital second half try in the 53rd minute for the victory, with Nathan Cleary adding the important conversion.
Mal Meninga: That's what playing for your country produces
"I'm really happy for the boys," Meninga said. "It was a real test match. We haven't had a real test match for a number years.
"I'm really pleased with the effort and commitment and all those characteristics you want in your players in a footy team. Both teams wanted to win. I think we did a little bit better than what they did.
"We can be better because of that. I just said to the players, that's what playing for your country produces. Games like that where you've got to find a little extra in the way you play and those extra effort levels. 
"In my experience, that was one of the best test matches I've been involved in."
Australia skipper also hailed the tempo of the game, comparing it to Australia's prestigious State of Origin. 
"It sort of had an Origin feel to it, just not as fast," he said. "But that end-to-end footy. We had to dig deep for 80 minutes. It was an 80 minute game we've not had yet. 
"We probably didn't start how we wanted to, but we fought back and worked for each other."
Looking ahead to next Saturday's final, set for Old Trafford, Tedesco continued: "It's exciting. I just want to get the recovery in and enjoy this win tonight. 
"Then we'll have a week to prepare. We'll watch the game with a lot of interest tomorrow to see who we'll play next week."
More World Cup content
Michael Maguire "super proud" of New Zealand after World Cup knockout
Kristian Woolf would love for Tonga to play Samoa in the Pacific Islands
Theatre and emotion like never before: The magic of the Pacific community
FOLLOW: Keep up with all the latest on the Love Rugby League mobile app and podcast