London Broncos 2013 squad numbers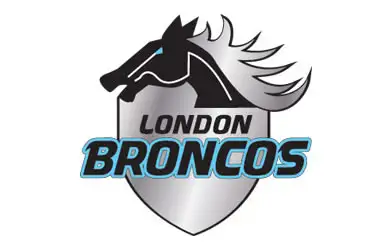 London coach Tony Rea has announced his squad numbers for the 2013 season, with no change to numbers 1-13 from last year.
Scott Wheeldon takes over the number 14 shirt from the departed Julien Rinaldi, while Michael Channing inherits the number 15 shirt previously occupied by Karl Temata. Shane Grady, one of three new signings, has been given Jason Golden's number 17 shirt.
New signing Alex Hurst, who was runner up in Scotland's Player Of The Year awards, is given the number 25 shirt. Hurst, who joined the club from Swinton Lions, impressed enough during a trial period to be given a contract for the 2013 season.
Tommy Lee, a new recruit from the Huddersfield Giants, is awarded the number 23 shirt while home grown players Will Lovell takes 22 and Mike McMeeken will wear the 24 shirt.
Rea said: "At this point in time squad numbers is exactly what they are, everyone has an even chance.
"It's an important phase, we've got three warm up games that will determine the move into team mode.
"The numbers are last year's numbers and the other guys have grabbed hold of the ones that are vacant from the guys that have left. That won't be ongoing forever; the change will happen with the people inside the shirt rather than the shirt numbers.
"For me it's more about what's inside the shirt, rather than reading too much into the number on the shirt."
1. Luke Dorn
2. Liam Colbon
3. Jamie O'callaghan
4. David Howell
5. Michael Robertson
6. Michael Witt
7. Craig Gower
8. Antonio Kaufusi
9. Chad Randall
10. Mark Bryant
11. Shane Rodney
12. Chris Bailey
13. Tony Clubb
14. Scott Wheeldon
15. Michael Channing
16. Chris Melling
17. Shane Grady
18. Olsi Krasniqi
19. Daniel Sarginson
20. Matt Cook
21. Kieran Dixon
22. Will Lovell
23. Thomas Lee
24. Mike McMeeken
25. Alex Hurst