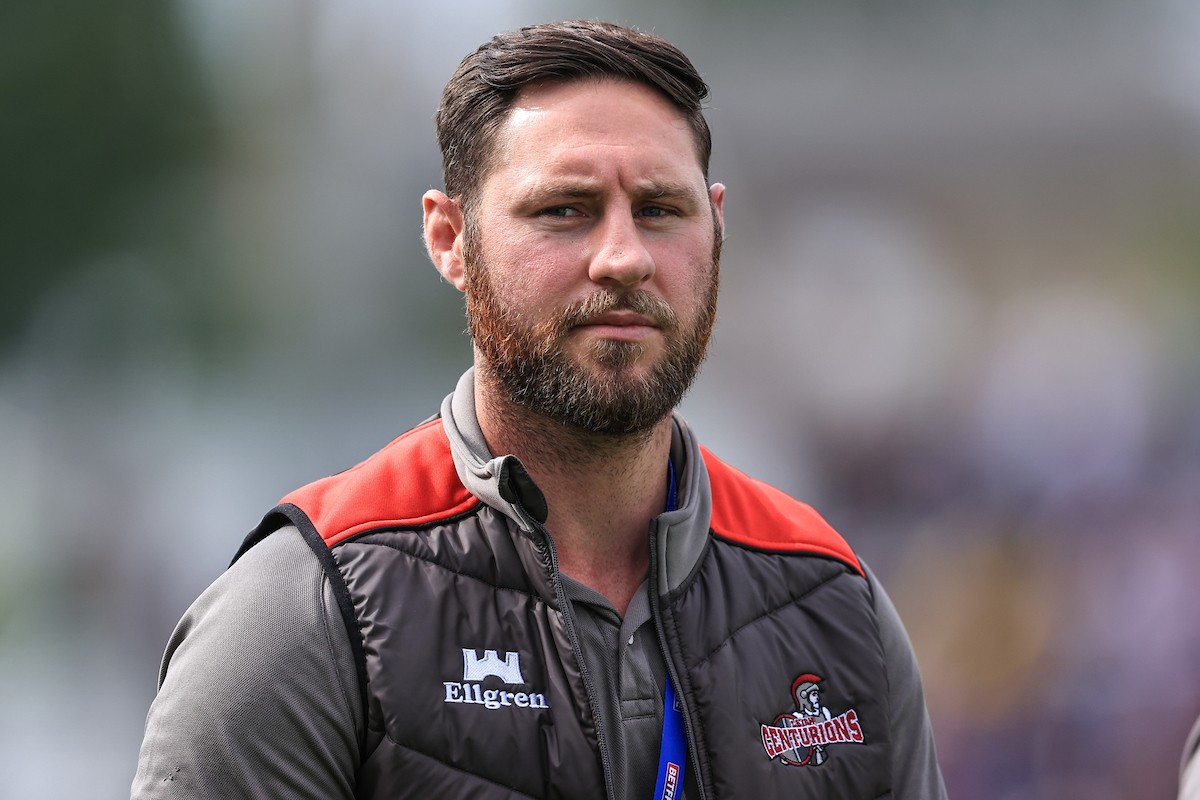 Leigh's recruitment drive is in full flow, according to caretaker coach Kurt Haggerty.
The Centurions have made no secret of the fact they have been scouring the transfer market in recent weeks, and now they are set to bring in a couple of new faces from overseas.
Most recently, Leigh brought in England Knights international Jack Ashworth to the club from Huddersfield with Nathaniel Peteru and Nathan Peats going the other way as part of a swap deal.
Haggerty says they expect to announce a few new signings within the next two weeks or so.
"We are very close to getting a couple over the line from overseas," Haggerty said. "I would say within the next two weeks or so.
"The recruitment drive has really started from within. We are constantly speaking to agents at the moment, they want clarity for their players as we do for our own so the ball is very much rolling in that sense."
Earlier this week, Hull KR coach Tony smith said it would be harsh to relegate a team from Super League this season due to the disruption caused by the pandemic.
Smith said it would be fair to suspend relegation again this season, but that promotion from the Championship could still take place.
He told BBC's 5 Live Rugby League podcast: "I would think it would be harsh to relegate anybody on such a disrupted season.
"I think there's room for a promotion, I'd like to think there's a way of bringing somebody in, maybe two, that could work.
"I would certainly hate to be involved in a club that got relegated on such an uneven season.
"We're going to end up playing Catalans, the league leaders, three times but we may not play some of the lesser teams once.
"We're not out of it entirely but, if I was in Leigh's position, I'd be mortified that we actually got relegated."
Leigh, who returned to Super League to fill the void left by Toronto Wolfpack this season, currently sit bottom of the table after losing all 13 of their games.
The Centurions have had their last three fixtures called off due to Covid-19 cases at their scheduled opponents, with 19 Super League matches so far being called off this year – and Haggerty agrees with Smith that relegation should be suspended for 2021.
"I do, yeah," Haggerty said when asked about whether he agreed with Smith's comments.
"I think the longer the season goes on and the more games get cancelled – I think we are already on three more catch up games which would be Hull, Warrington and Castleford – so for us to put an extra game in with a small squad… I think he's got a fair point."