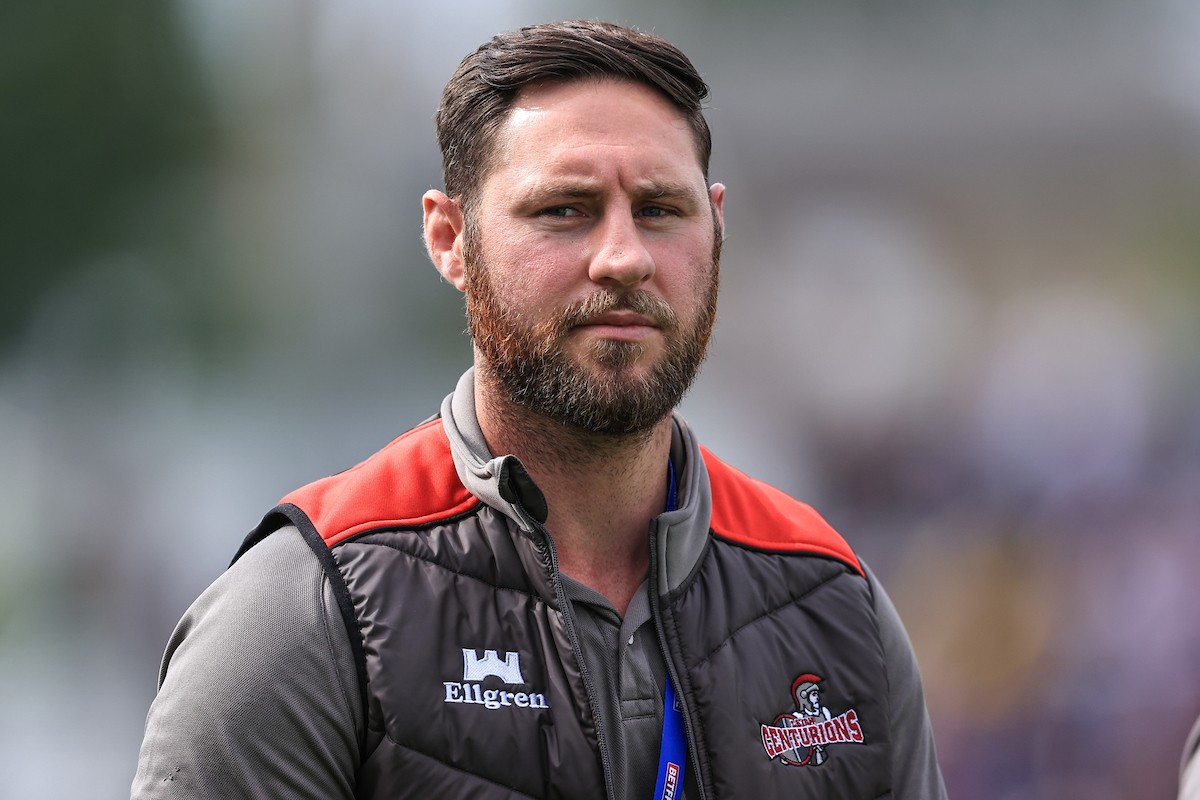 Leigh caretaker coach Kurt Haggerty has shed some light on his future at the club.
The 32-year-old former Ireland international took over the head coaching reins at the Centurions on an interim basis following the departure of John Duffy back in June.
The Centurions, who were fast-tracked into Super League to fill the void left by Toronto Wolfpack, sit bottom of the table after losing all 15 matches so far this campaign.
This week, clubs decided not to suspend relegation again due to the impact of the coronavirus pandemic but an official announcement has yet to be made by Super League or the Rugby Football League.
"I think it is game by game in regards of who knows what league Leigh are going to be in," Haggerty replied when asked about his future as Leigh head coach.
"Who knows what system or structure it is going to be under? I think it is even harder for Derek (Beaumont, owner) and Neil (Jukes, general manager) above me to even bring a coach in or a new team before they even know what league they are going to be in."
Leigh have bolstered their pack with the additions of Sam Stone and Jai Whitbread from NRL side Gold Coast Titans in recent weeks, while they've given a new deal to half-back Joe Mellor.
But Haggerty says the uncertainty around not knowing which league they are likely to be in next year has made it difficult to recruit and retain players.
"The only time when it becomes an issue is when you are talking contractually with players who we want to keep next year but are not able to guarantee what league we will be in," he said.
"That's the most difficult thing for us so we have just got to make sure they are happy, keep them confident, keep them positive about winning games for Leigh and then just move forward from there.
"That's where it is really tricky and that's why we need a decision quickly. If they are going to stick with the original decision then just stick with it. I don't see why they keep changing the variables of the situation. I just think they need to make a decision regardless.
"We've just got to plan for now then hopefully, whatever happens, we are full-time so we can keep our best players."
Haggerty confirmed NRL duo Stone and Whitbread are due to arrive at the club within the next two weeks.