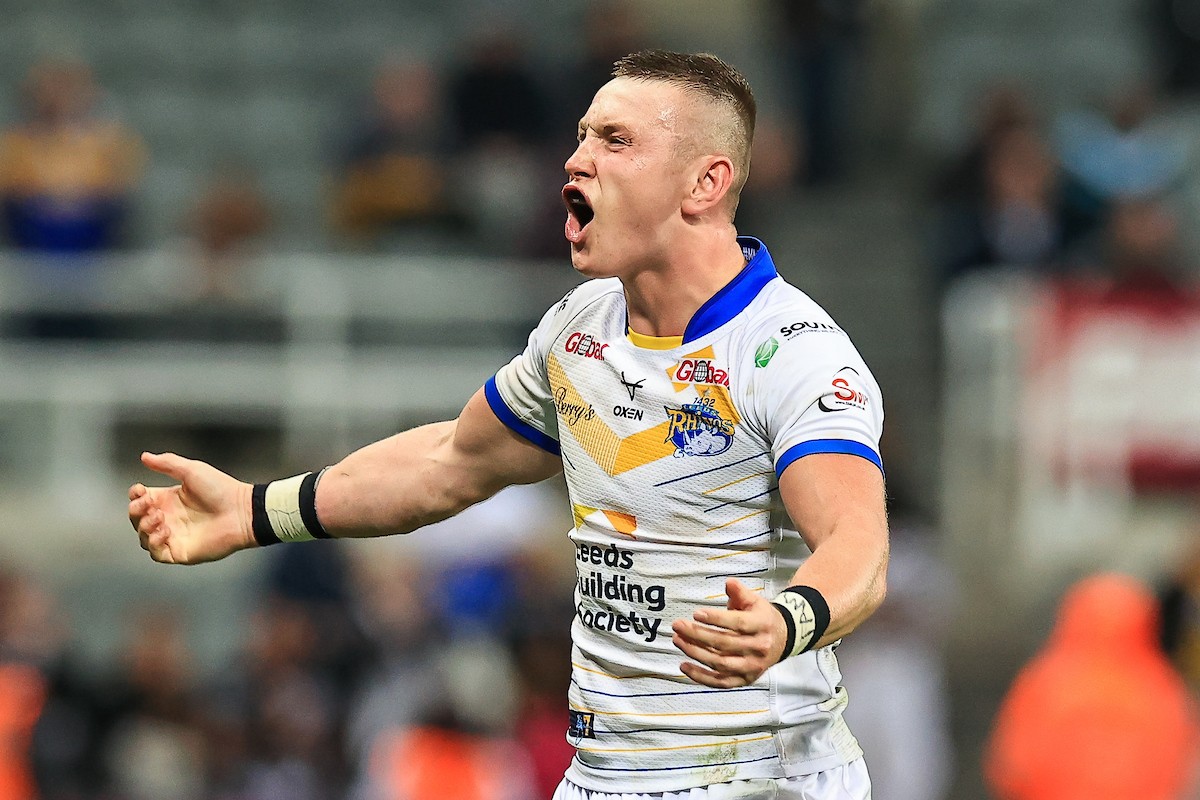 This week marks a year since the 21-year-old suffered a horrific double leg fracture during a match against Hull KR at Warrington, an incident he has still not watched back."I don't need to, I don't want to," said Newman. "It's the past and I've moved on massively since then.
"I feel the injury helped me grow as a player both mentally and physically."
Experiencing and overcoming the dark days
Harry Newman went through some dark times during the winter as he worked his way through rehabilitation but eventually made his comeback in July and, after starting the last 13 matches, he is now looking forward with eager anticipation to Friday's semi-final at St Helens.
"There was definitely along the way some tough days where it goes through your mind that you might never play again or you might never become the player you want to be," Newman said.
"But I came through those days really well. I feel now I'm at a stage where I can perform week in, week out, on a consistent basis."
Newman was forced to watch on as Leeds tasted Challenge Cup glory at Wembley last October but knows running out at Old Trafford would more than make up for that disappointment.
"Missing out on a big game like that is really tough," he said. "There happened to be no crowd there which made it a little bit easier.
"It would be quite incredible to get to a Grand Final in the year I came back.
"In my mind, that's the best game you can be involved in in the game over here. We're one game away but we can't look too far forward, we've a massive test this week against the two-time champions."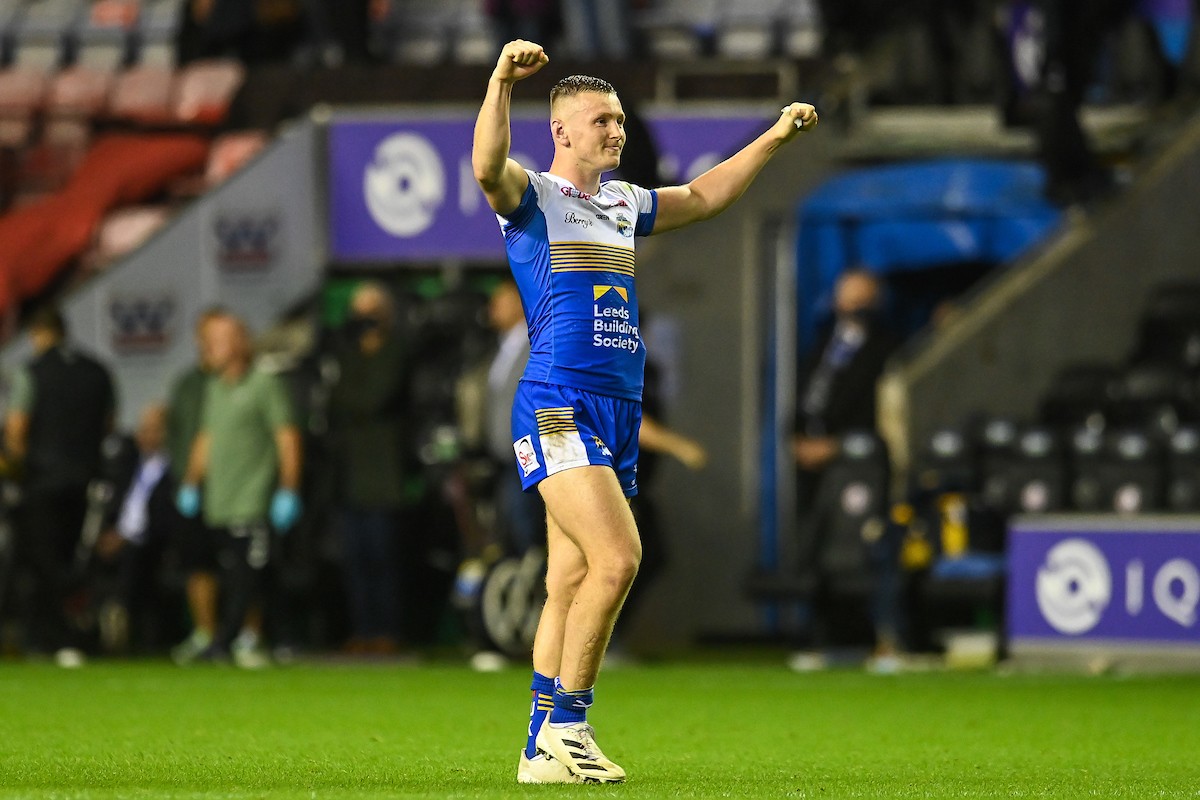 Harry Newman's reaction to the Saints defeat and bouncing back
Leeds will go into the game buoyed by an 8-0 play-off win at Wigan. Newman says they can safely ignore their last defeat, a 40-6 hammering at Saints, when coach Richard Agar was forced to field something of a makeshift team.
"The result a few weeks was a tough one to take. We had nowhere near our full-strength side out that day," he said.
"We know we were capable of a lot better. When it gets to this time of the year, that result doesn't really matter, it's about Friday night.
"We've struggled with injuries and with Covid this year. But we've really come together and I feel we've got a team capable on the field now that can achieve something special."
Newman's own confidence has visibly returned over the last few weeks. He has now set his sights on winning a first England cap against France on October 23.
"It's definitely something I'm striving for," he said. "When I broke my leg last year, I always had the target of making that World Cup squad.
"That happened to be pushed back a season which for me has probably helped. It gives me a chance to get another pre-season under my belt, going into next year fully fit."