Everything Laurent Frayssinous said on St Helens' trip Down Under as he talks up Lewis Dodd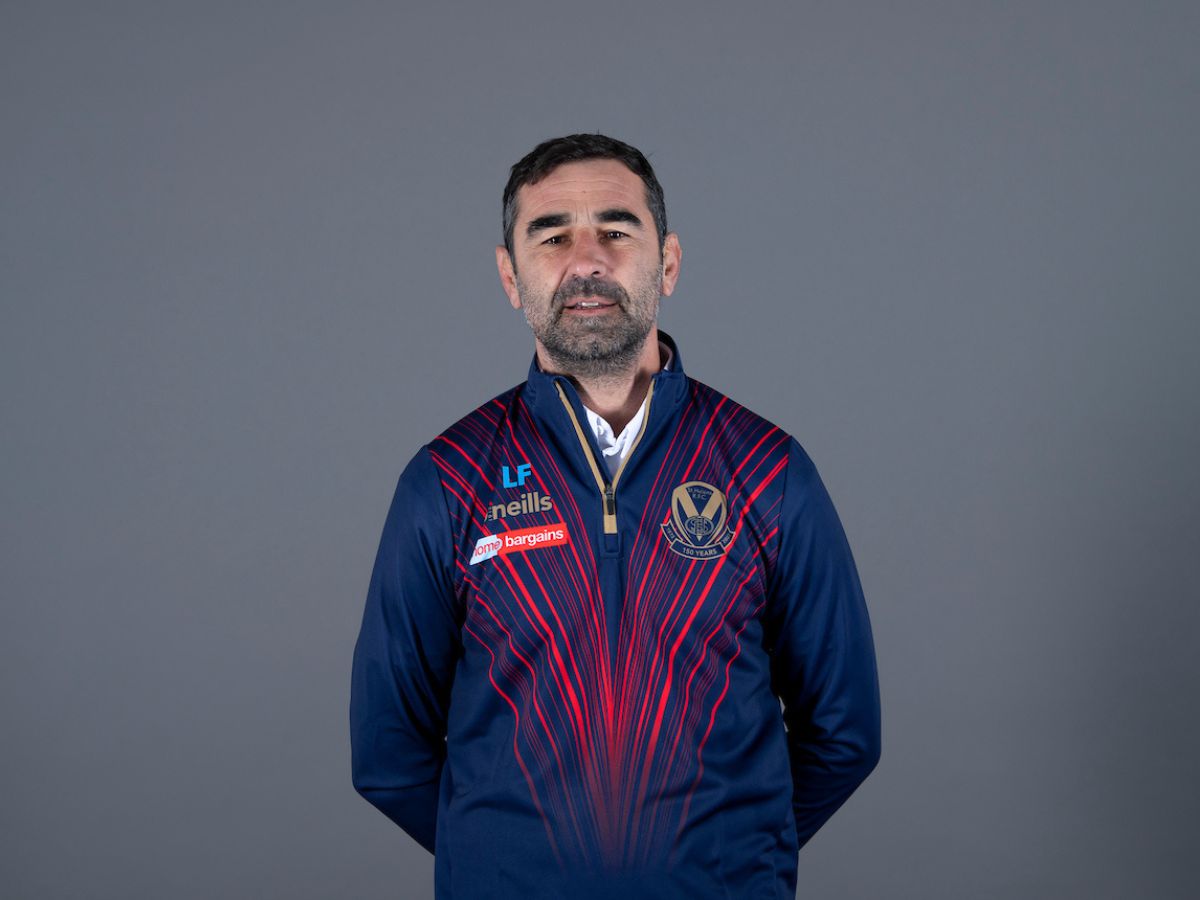 Here's a full transcript of everything Laurent Frayssinous had to say on being St Helens assistant coach, Lewis Dodd, Paul Wellens and the club's trip Down Under.
The 45-year-old, who is also head coach of the France national team, linked up with Saints in the off-season to be Paul Wellens' right-hand man.
The Super League champions are currently in Australia ahead of their World Club Challenge against Penrith Panthers on February 18. But first, they take on St George Illawarra Dragons in a friendly on Saturday in a battle of the Saints.
Frayssinous spoke to the media on Wednesday morning from his hotel room in Australia. Here's what he had to say…
Time at Saints so far
I'm really enjoying it. It is such a great club and obviously the coaching staff are great. They are very knowledgeable and good guys. I'm really impressed by the standard that the players set every day so it's a really enjoyable environment. Even the office staff are there for us every single day, so its great.
I'm really impressed with the way the players set the standard everyday in training, especially the leaders about what they expect from their team-mates and what they don't accept. I'm learning from the leaders and I'm learning from the coaching staff. I like talking and sharing ideas, so this is the best club for me to be at.
Trip Down Under
We are using it as a pre-season camp. For me personally, it's about getting to know a bit more about the players and coaching staff and spending more time with them on and off the field which is great. I can talk to them about their families and what they want to do after rugby as well. It has been a really enjoyable camp so far.
Some guys will wake up early, go to the beach, have a swim and then have breakfast straight after. It's a different environment. The coaching staff and players said before we came to enjoy the trip but also focus on what is our objective.
Since the England players and the rest of the World Cup guys came back in early January, we have felt a step up in training so we can't wait to have a game with the full squad.
WATCH: Paul Wellens on Laurent Frayssinous, England exit, recruitment & Sean Long
World Club Challenge
It is the end game of the trip but these guys have got enough experience about the big games. We've got an objective but also we don't want to start playing the game a week or 10 days before. It's about building for the big game so at the moment we haven't talked too much about Penrith specifically but that will come.
Assisting Paul Wellens
I'm here to help him. I'm here to give him some thoughts. It's sometimes hard because they've won it four years in a row! You don't want to change too much but also we are pretty clear that we don't want to be complacent. We want to improve so if I can bring just 1% improvement, then I'll be happy with that.
The desire to keep winning trophies
They all want to win trophies. I'll tell you a story, I won't mention the names, but I met a few of the players during the World Cup. I met some England players who didn't play against France so I went to shake their hands and the first thing they said to me was 'welcome, we want to win the fifth Championship in a row'. I was like these guys are playing in the World Cup, but they are already thinking about winning five in a row. They are hungry about trophies and the World Club Challenge is part of that.
Plan to use full squad against Dragons
We've had a plan since day one. We had two trials to prepare for the Penrith game which was Widnes and St George Illawarra. With Widnes, the plan was not to play the World Cup players, but to give some game time to guys like Jonny Lomax and Lewis Dodd for 40 minutes. The next step for us again against St George Illawarra would be to play them a bit more, maybe not 80 minutes though, that's why we've brought a 26-man squad to finish the game with some young players. But we want to start with the main team.
Lewis Dodd
I've been really impressed with Doddy. He's had a big injury but he's been flying since day one of pre-season. From the outside, I watched games of him but I didn't expect such a big talent. His footwork, his kicking game, his rugby brain… I've been really impressed with Doddy. He has been frustrated with his injury, he saw his team-mates win the comp. He's very keen to win comps and trophies as well.
Praise for the youngsters
If you look at the starting 17 on the teamsheet or with the squad numbers, they are all internationals and big players. It's amazing to have such a great group. The feeling, especially in pre-season, is that you manage to win the day at training if the young players give you a good opposed session. Guys like Taylor Pemberton, Jumah Sambou, Sam Royle, Lewis Baxter – these guys stand up everyday to make sure they give the older players a good go. That's what makes this group so special, it's not just the starting 13, it's the whole squad.
Laurent Frayssinous and Trent Robinson to remain in charge of France
Last week, France confirmed that Laurent Frayssinous will remain in charge of the national team.
Sydney Roosters coach Trent Robinson will also stay on as director of rugby, until at least the end of this year's European Championship.
The pair took charge in February 2021 and led France at the recent World Cup, where they finished third in England's group.
They have failed to make the knock out stages at the last two World Cups, though they are guaranteed their berth at the 2025 World Cup anyway as the host nation.
READ NEXT: St Helens coach says Super League needs to prove itself to NRL