Kirk Yeaman comes out of retirement for Hull FC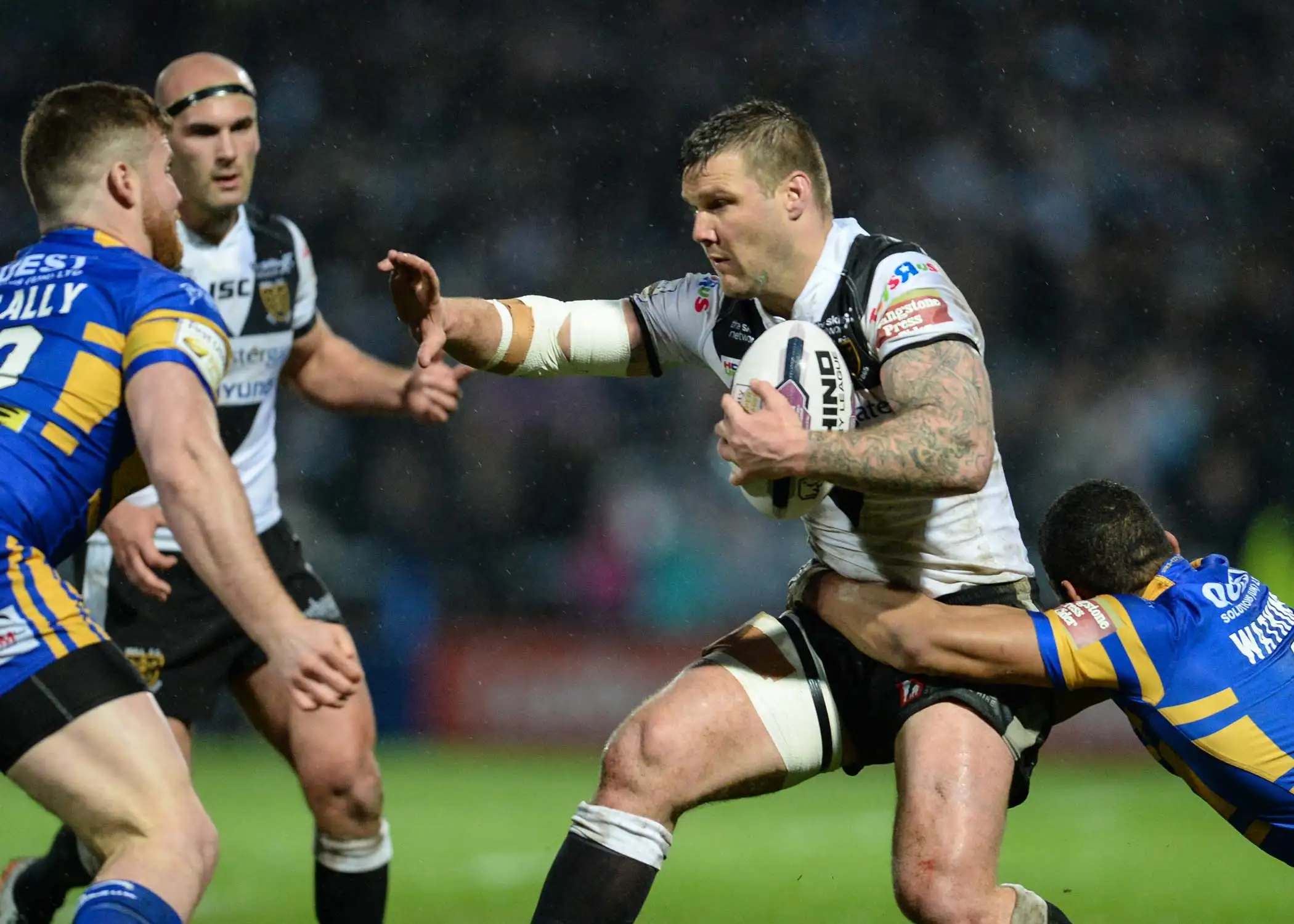 Hull FC have registered Kirk Yeaman as a member of their first team squad ahead of their Magic Weekend clash with Hull KR.
The 34-year-old hung up his boots after the 2016 season following a 15-year career with the Black and Whites.
But after taking up a coaching role with the club, he has been recalled to action ahead of this weekend's derby against Hull KR at Magic Weekend.
On his return, Yeaman said: "Straight after the Featherstone game, Radders (Lee Radford) gave me the nod and told me that I might be needed in the coming weeks with the injuries we picked up.
"I've had my head down training hard since I found out I could be needed and I'm ready to go.
"I'll find out tomorrow for certain if I'm going to be playing this weekend, but there's no better game to make your comeback in than the derby game. For me personally, the match means a lot to me and I love being involved with them."
FC coach Lee Radford, who once came out of retirement himself to feature against Hull KR, is over the moon that Yeaman has decided to come out of retirement.
He said: "I didn't expect this deal to happen at the start of the season, but it's needs-must at the moment and it is a credit to him that he is stepping up for us.
"He's kept himself in decent condition during retirement so getting him up to speed has been quicker than anticipated.
"There are a couple of lads in the under 19s who can play centre but I don't think it would have done their careers any good to expose them to that environment just yet. He's fit and he's able and he knows what we're about.
"He's over the moon to be back training and especially ahead of the derby. He loves the occasion and he'll be hoping to add to his try-scoring tally this weekend if we need him in the side for Sunday."
Yeaman will wear the number 34 jersey for Hull FC.