Joe Cator vows to come back bigger and better after cruel injury blow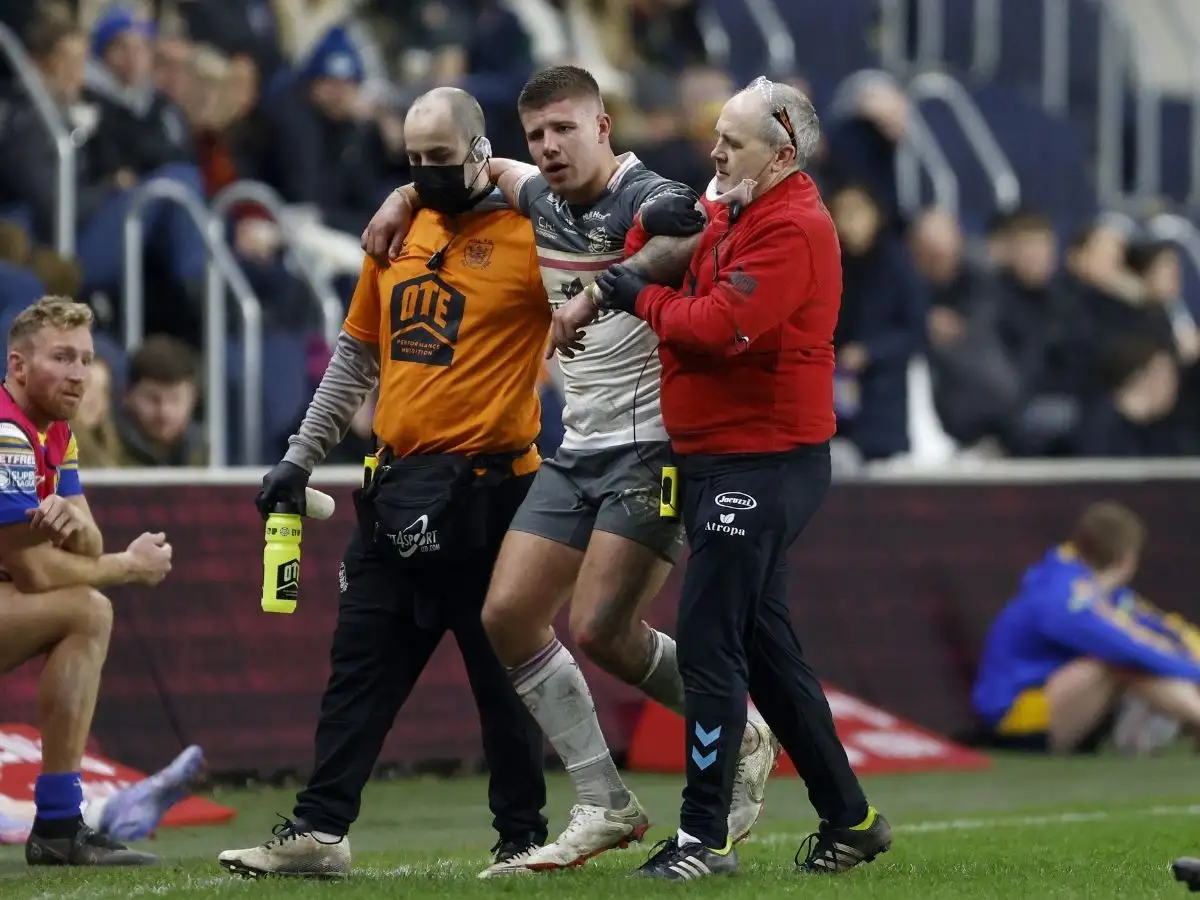 Hull forward Joe Cator says his 'head is a mess' after suffering another devastating injury blow, but has vowed to come back bigger and better than ever.
The 23-year-old had returned to action for the first time in seven months in last night's 31-8 win at Leeds.
It was supposed to be a joyous occasion for Cator. However, the forward suffered a recurrence of the same Achilles injury that he had kept him out for so long.
He left the field minutes upon his return to action, screaming in pain as he headed for the tunnel.
Cator has opened up on his latest injury blow via social media, and says he is devastated by what has happened.
He tweeted: "Not quite sure I can put into words how devastated I am at the minute.
"My head is a mess and I'm questioning so many things, to do seven months of hard graft and rehab everyday to get myself physically in the best shape possible to then get to my end goal of getting back out there on the pitch with the lads was a hard task within itself.
"To have ticked all of the boxes and to get the taste and the enjoyment back and understanding that all of the dark days I had was worth it for this one night to finally be a rugby player again, that feeling was a feeling I've never had before.
"To get it taken away from me once again is something I'm going to have to deal with and get over in my own time.
"I'm lucky enough to have a great family, partner, friends and team-mates around me to get me through this."
— Joe Cator (@JoeCator) March 11, 2022
---
More on Hull FC
Leeds 8-31 Hull: Jake Connor inspires FC demolition of Rhinos – talking points
Hull coach Brett Hodgson discusses Joe Cator devastating injury blow on return
BBC to show Challenge Cup sixth round draw on Monday
---
Cator added: "I'd just like to thank everyone for their messages. It's really appreciated and means so much that so many people care.
"I'll be doing everything I can to come back stronger and a better person from this setback.
"I'm going to take a bit of time away from social media and focus on getting myself right. Once again, thanks for the love and support."
PLAY: Our free Fantasy Rugby League competition is back for 2022