Hull KR's Jimmy Keinhorst to feature in the Championship this weekend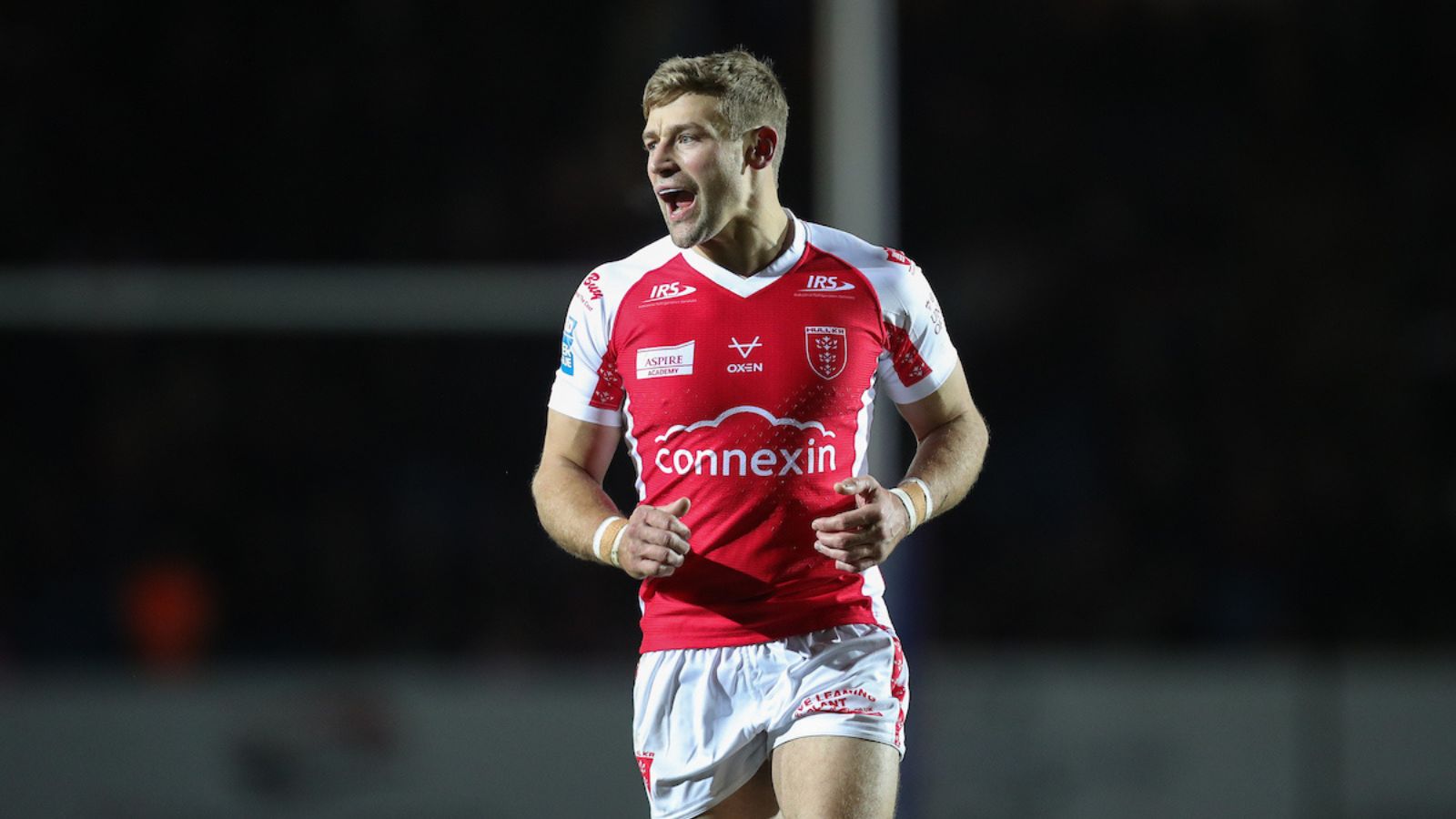 Germany international Jimmy Keinhorst will play for Keighley in the Championship this weekend on dual-registration from Hull KR.
The 32-year-old will play his first competitive game of 2023 on Sunday after being named in Rhys Lovegrove's 21-man squad to take on rivals Bradford at Cougar Park.
Keinhorst has yet to play for Willie Peters' side in Super League this season, so he will get game time in the Championship this weekend with the Cougars.
Keinhorst has scored 14 tries in 64 appearances since joining Hull KR from Leeds ahead of the 2019 campaign.
Jimmy Keinhorst sets his sights on reaching 2025 World Cup with Germany
Hull KR centre Jimmy Keinhorst has spoken of his ambitions to represent Germany at the 2025 World Cup.
Leeds-born Keinhorst qualifies to play for the country through his heritage. His dad – Wolfgang – is German and came over to England in his mid-20s.
Pulling on a German shirt since 2007, the KR man is 32 at present. He isn't giving his hopes of playing at the next World Cup up yet though.
Speaking to Love Rugby League back in June 2022, he said: "I keep in touch with the squad and what they're doing, so I'm always looking at what I can be available for.
"I turned up with my brothers in 2007 and ended up getting a game (for Germany) which shows you where it was at at that point. It has progressed a lot since then. They're trying to develop that domestic game a bit more over there now and create a solid competition.
"It'd be amazing if that were the case (playing at the 2025 World Cup). There are a few hurdles still to get over yet but if it does get to that, it'd be awesome to be a part of it. If you want the same to grow over there, then that has to be the focus."
Germany taking steps in right direction
Keinhorst played alongside his three brothers in that 2007 match against the Czech Republic. In doing so, he, Kristian, Markus and Nicholas set a world record for the most siblings to appear in one rugby league international game.
Since, Jimmy has gone onto make eight further appearances for the national side. He is still the country's all-time top try (17) and points (98) scorer.
As well as his international appearances, the centre also played club rugby union in Germany. In the 2009-10 season, he won the National Championship with Heidelberger RK. Keinhorst was just 19 at the time, scoring four tries in eight games.
On the progress of the international setup, he added: "Andy Hay (performance director) has got on board and his experience in the game has been massive.
"I think he's living over there now with his family, so to have his input there is brilliant.
"He's got that experience and a few players over here are still heavily involved – Brad Billsborough (North Wales Crusaders) and Ben White (Batley Bulldogs) and the like. It's taking some steps in the right direction so I'm happy to be involved in that when it fits.
"I've always been proud of representing my heritage."
To reach the 2025 World Cup, Germany must progress through various stages of qualifiers. Whether Keinhorst's dream is achievable remains to be seen.
And in December 2022, Warrington half-back revealed to Love Rugby League that he and his brother Scott are putting their hands up to represent their German heritage in the future.
READ NEXT: Jimmy Keinhorst on his ambitions to represent Germany at 2025 World Cup