Jermaine McGillvary faces uncertain future as Huddersfield Giants legend enters final three games of contract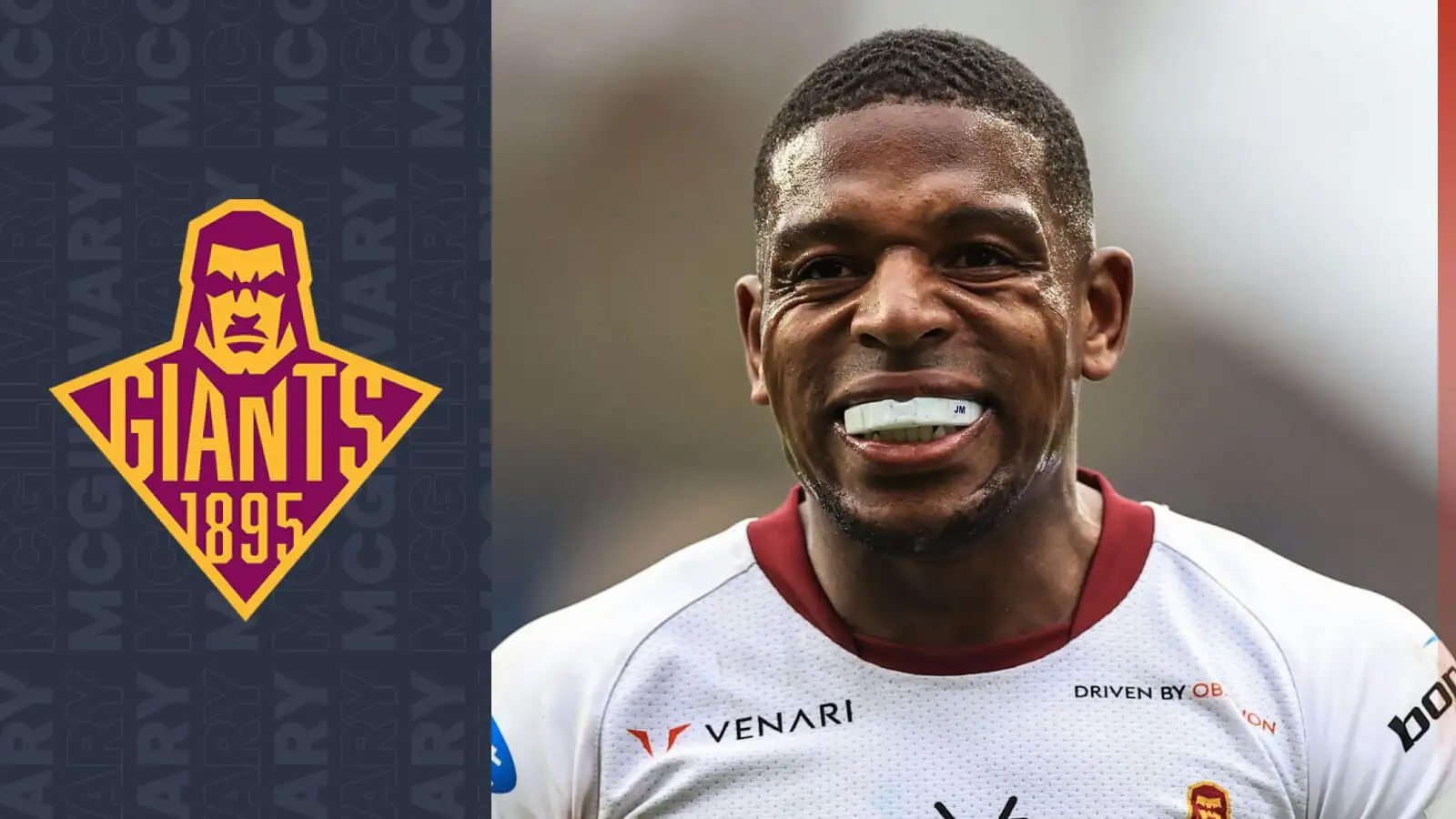 Huddersfield Giants coach Ian Watson says the club are yet to make a decision on the future of club legend Jermaine McGillvary.
The 35-year-old winger, who has made more than 300 appearances for hometown club Huddersfield since his debut in 2010, is out of contract at the end of the season.
McGillvary is back in the Giants squad for Friday's game against Hull KR after missing the last five due to a hamstring injury.
Speaking in his weekly press conference on Thursday afternoon, Watson said the club had yet to make a decision on whether to extend McGillvary's contract, but just wants to see him play with a smile on his face in the final three games of the season.
"With the lack of games and the amount of injuries he has kind of picked up this year it's one for the club and himself really to have a think about where they want to go," Watson said.
"Jermaine has been an absolutely sensational player for Huddersfield, for his country but obviously this year has been a real disappointment in most areas – not just for Jermaine – but for the amount of injuries we've picked up in total throughout the team.
"You talk about players like Theo (Fages) and Jermaine and people like that missing from your team, they are a big hole in your team and you want them to be playing games so the fact they've not been able to do that has obviously not put them in the best possible position going forward to when you're talking about contracts and other situations to be fair.
"But Jermaine has been great, he has been really good. He's worked hard to get back, he's done well, he's got back quicker than before than everyone originally thought and what he'd have thought because it was (anticipated) probably season over but he's here and available for us now, that's outstanding for us and outstanding for him to be able to get back in and put his hand up."
Ian Watson wants to see legend Jermaine McGillvary enjoy the remainder of the season
McGillvary, who has won 21 caps in total for Great Britain and England, will go down as one of the greatest wingers of the Super League era whenever he does hang up his boots.
And, with a decision not yet made on his future, Watson doesn't want McGillvary to feel pressured: he just wants him to enjoy the last three games of the season against Hull KR, Hull FC and Warrington – and play with a smile on his face.
"What we don't want to do is put a load of pressure on Jermaine and say 'it's all on these last three games'," Watson added.
"I think he just needs to be allowed to play, let him enjoy it, and what will be, will be on the back end of that."
READ NEXT: Super League target released from NRL club with England move imminent