Jacques O'Neill backed to go all the way in Love Island by former team-mate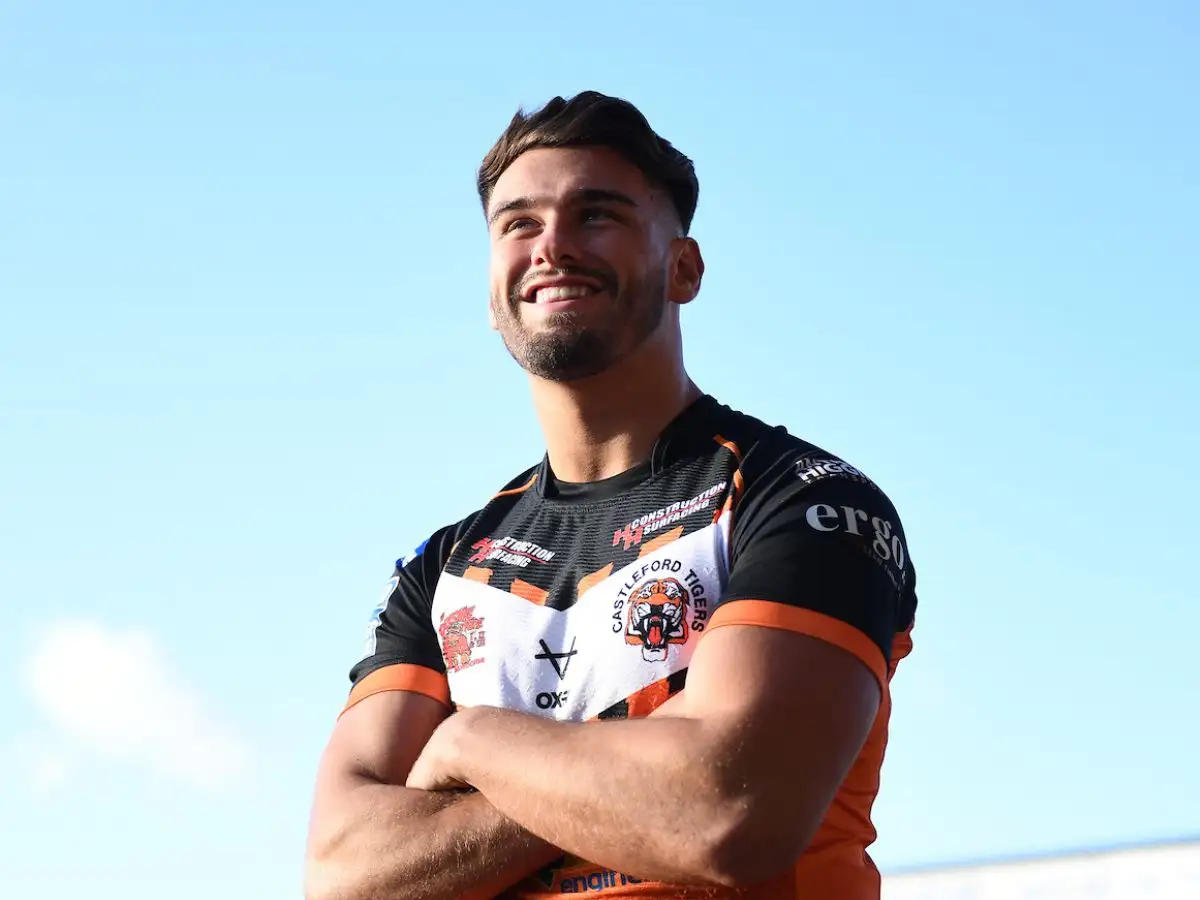 Castleford forward Joe Westerman has backed his former team-mate Jacques O'Neill to win hit reality ITV show Love Island.
O'Neill, 23, was granted a release from his contract with the Tigers in June so he could pursue an opportunity presented to him by Love Island bosses.
Westerman has praised O'Neill for taking up the huge opportunity to be on Love Island, which attracts millions of viewers every night.
"Me and my missus are watching it on a night with a cup of tea and biscuits!" Westerman told Love Rugby League.
"He told me pretty early and I had to keep it quiet for ages. I've known Jacques seven or eight months and I like the kid.
"When I met him he reminded me of me when I was younger with his banter around the place and he didn't really care about what people said. I get on with him. I told him he's made for Love Island and he kind of laughed it off (at the time).
"Good on him and I hope he wins it."
BOMBSHELL: Jacques O'Neill would be welcomed back into rugby league after Love Island
Jacques O'Neill putting rugby league on a good step
Westerman believes rugby league can capitalise on O'Neill becoming a public figure in the villa. He thinks it would be good to have him as a guest speaker at big events – if he does decide to put his promising rugby league career on hold.
Westerman added: "You've got to watch him. You've got this kid who millions of people are watching on TV, we are talking millions.
"If you can get this kid back into rugby, which might never happen – he might earn millions away from it – but if you can somehow get him talking at a Magic Weekend or a World Cup, the eyes that are going to be on him…
"People will watch it just to watch this kid talk and be on tele again. I just think it is a good thing for the sport. He is coming across as a good kid, a genuine nice lad. He is putting the sport on a good step."
Castleford have the first option to re-sign O'Neill should he wish to return to playing rugby league.
PODCAST: Craig Lingard on Championship recruitment rules, Batley & two divisions of 14?
LOVE RUGBY LEAGUE: All the latest news, Podcast, App & Fantasy RL