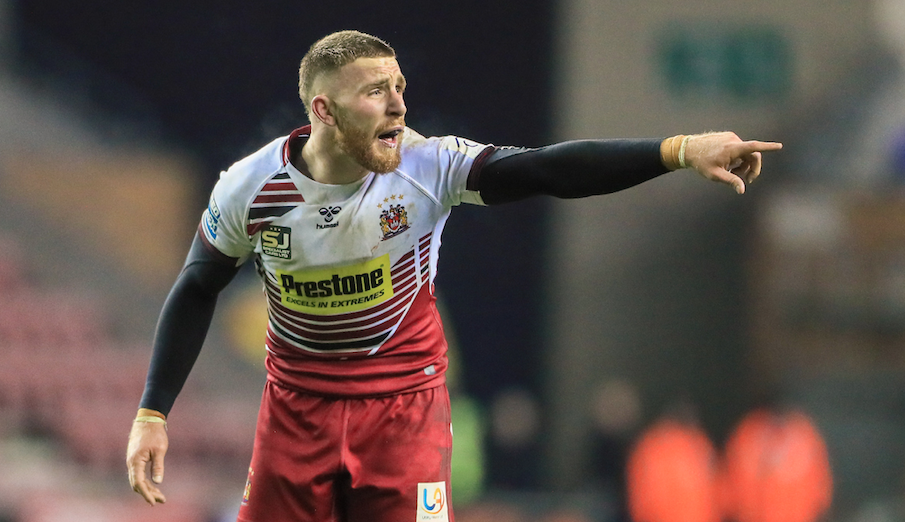 Wigan half-back Jackson Hastings says he would "definitely" take the chance to return to the NRL if the right club was interested in signing him.
The 24-year-old joined the Warriors on a two-year marquee deal in the off-season from Salford.
Hastings has made no secret of his desire to return to the NRL one day, and there is a possibility of him leaving Wigan before his contract expires.
Speaking to Fox League, Hastings said: "I've got a two-year deal with Wigan, it's well publicised there's a get-out clause if an NRL club does come in.
"My big thing when I came over was to hurry back and I wanted to prove everyone wrong without even achieving anything here and on the back of what I've been able to do, a few people have been in contact with my management.
"The big thing for me is going to a club where I'm going to help them and they're going to help me, as opposed to going back for the sake of it.
"I don't want to go back and be a role player and just be in the same situation I was. My maturity as a rugby league player, I'm a way better player than I was, I am at a much higher stage than where I was when I first was over there (in the NRL) so if the opportunity does arise and it's the right club I'd definitely take it, I think.
Will we see Jackson Hastings back in the NRL?

📺Watch #FoxLeagueLIVE on Fox League. pic.twitter.com/H8ImM8spJK

— FOX LEAGUE (@FOXNRL) March 24, 2020