Jack Walker tipped to be like a new signing for Leeds in 2022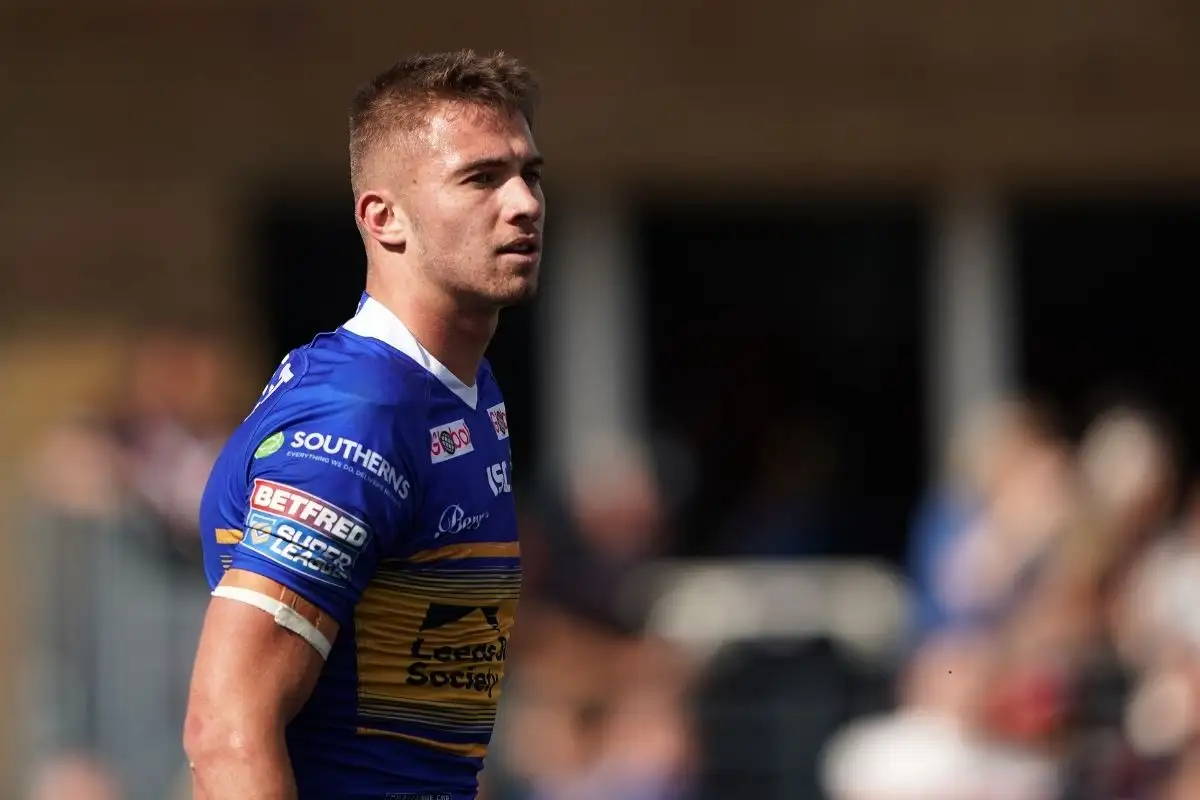 Leeds coach Richard Agar says a fully fit Jack Walker will be like having a brand new signing at the club next season.
The Rhinos have already enjoyed an impressive recruitment drive ahead of 2022. They've signed Australian half-backs Aidan Sezer and Blake Austin as well as Tonga winger David Fusitu'a.
NEW RECRUIT: David Fusitu'a excited after 'big' move to Leeds
Ireland international James Bentley, who grew up supporting Leeds, has also made the move to Headingley. He arrived from Super League champions St Helens.
Electric full-back Walker has been unlucky with injuries in the last two seasons. He picked up a foot injury which saw him miss most of the 2020 season; and then suffered the same injury again which saw him sidelined for the entire 2021 campaign.
Walker has worked on himself physically and mentally to come back bigger and better in 2022 and began pre-season training with the Rhinos.
However, he has suffered a couple of minor hamstring strains in pre-season and is unlikely to play in their Boxing Day clash with Wakefield; but coach Richard Agar has confirmed he should be fit for the start of the Super League season.
On his recovery, Agar said: "He is alright. We've had to be careful with him. He's had a couple of minor hamstring strains. Jack has been inactive for a long, long time. He has been off his feet.
"He has had an injury to his foot which, from a bio-mechanical perspective, has changed the way he runs a little bit so he has put some stresses and strains on his calves and hamstring. We've had to nurse him along really carefully."
RHINOS: Leeds announce squad numbers for 2022
Leeds coach hails Jack Walker comeback
In 2017, Walker became the youngest player to win a Super League Grand Final as he helped Leeds beat Castleford at Old Trafford.
The 22-year-old has gone on to score 22 tries in 68 appearances for the Rhinos so far. He has also won international honours with England Knights.
Agar has been impressed with Walker's recovery and bulking up process whilst he has been sidelined.
Agar added: "He has come back in really good shape; that's something that we challenged him with when he was off.
"We wanted to get him a little bit more robust and stick a little bit more armour on him up top and he's done that. He looks a picture of health and he's been moving really well.
Follow Love Rugby League on Instagram
"We are just taking him on gradually because he's had a couple of moments where he has tightened up and tweaked a little bit, but we understand that. We've delved further into that a little bit and got some answers as to why he was feeling a little bit tight but it is good we've got them answers and it enable us to make some modifications going forward with him. We think Jack will be good to go and fighting for a place in round one.
"I guess our mantra is once we get him back, we want him back for good. We are not going to rush him back or put him under any pressure whatsoever and that means looking after him up top as well as his legs."
When asked if having Walker will be like a new signing next season, Agar replied: "100%. We've said that internally. It's like having a new player back on our books so its very comforting."
READ MORE: James Bentley completes boyhood dream with Leeds move