'It's like trying to win a F1 race in a Mini Cooper!' – Future worries for those outside Super League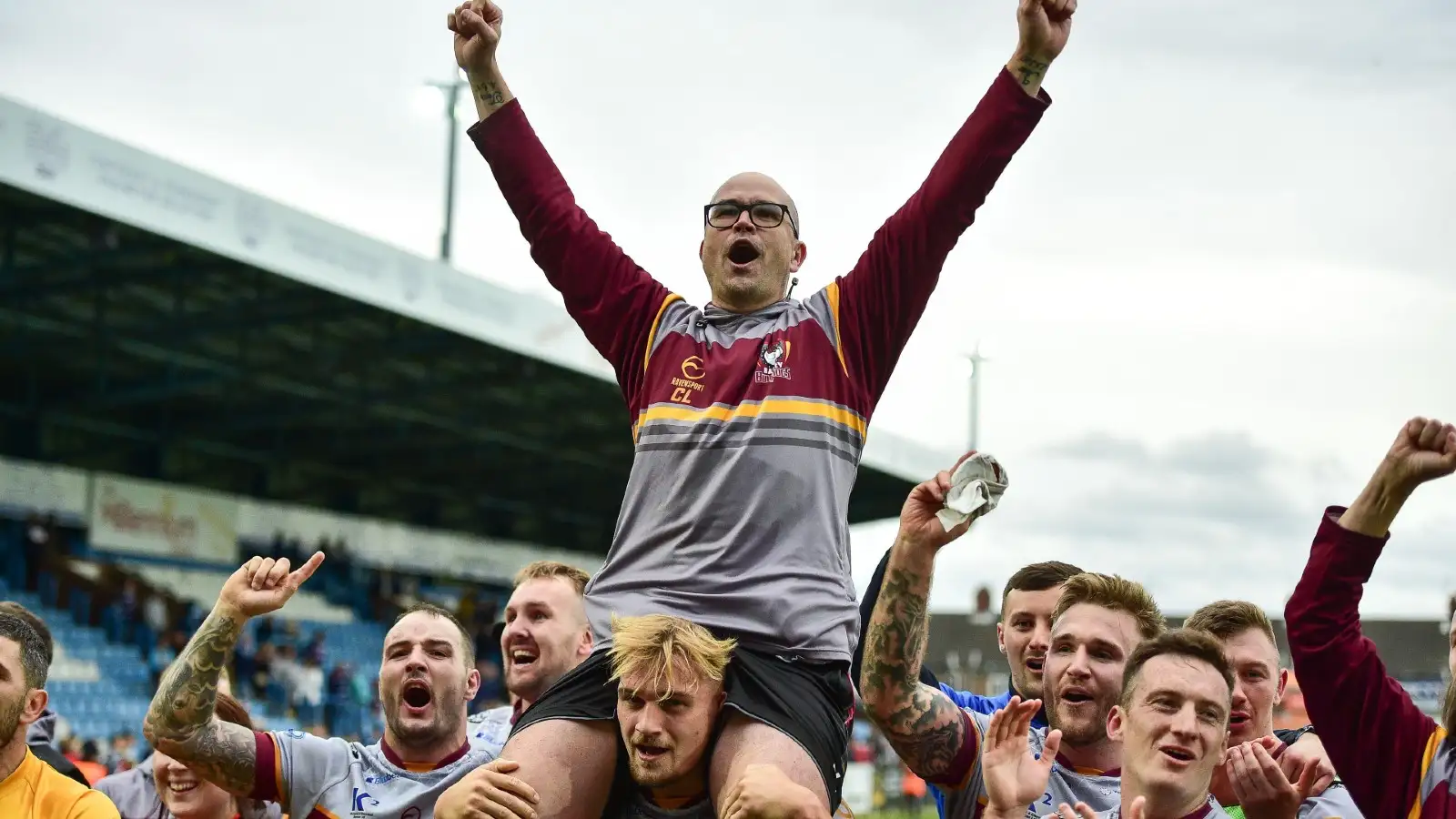 What the future holds for the professional game will become clearer this week when clubs vote on the IMG grading proposals at the John Smith's Stadium in Huddersfield on Wednesday.
Though there's confidence that the proposals – which will see a return to a form of licensing in a new grading criteria based on five pillars – will be passed, there is growing dissent within the game.
Wakefield chief executive Michael Carter revealed at the weekend that Trinity will be voting against the proposals, unless key issues are resolved.
With Wakefield looking doomed to relegation on the pitch, could it be that the weighting in favour of Super League clubs is a reason for Carter's change of the heart?
Heavily weighted in Super League's favour?
While Keighley have hit out at the IMG proposals in virtually every area, other complainants in the Championship have focused on how the criteria is much more favourable for clubs already in Super League.
Writing in his Forty-20 magazine column, Batley coach Craig Lingard said: "It has been said that the proposals don't exclude anyone from attaining the A grade, so promotion to the top table is open for all. But to me that's a little bit like saying anyone can win a F1 race, but any team not currently in it has to do that in a Mini Cooper.
"I certainly believe that the proposals have been weighted towards those teams that are already in the top flight. And yet we have had many years when those same clubs received between £1.5m-£1.8m per annum to build their team, brand, facilities, infrastructure etc.
"For a number of years, teams outside of Super League were unable to field academies, scholarships, reserve teams etc which helps develop their own players, so there is another anomaly that skews the field.
"Revenue-wise, being in Super League for a number of years means you are more likely to have a bigger spectator base.
"Let's take Bradford as a prime example. In Super League they were regularly seeing crowds in excess of 15,000. After being outside it for a number of years the same team in the same stadium might be lucky to attract 20 per cent of that figure."
---
More on IMG's re-imagining rugby league proposals
Clubs urged to back IMG proposals
IMG reveal grading criteria with five key areas highlighted
Trust the process: Only those on the inside can judge on category grading
Fans will become 'completely disenfranchised' – MP lobbies clubs to oppose IMG
'Fake expansion' and 'spreadsheet grading' will 'kill' rugby league
---
It highlights the problem in implementing a grading system to an existing league system.
Those clubs in Super League will say why should they suffer and be at risk of being kicked out, when they have previously earned their way in to the top flight.
However, those outside of Super League will rightly argue that the only way that the grading can be fair is everyone is given an equal chance of satisfying the criteria.
The criteria is split in to five areas – fandom, finance, community, on-field performance and stadium.
The on-field performance is heavily weighted in Super League clubs' favour, as clubs are ranked 1-36 based on the past three seasons. The Challenge Cup, which Super League clubs enter at the last 16 stage, is also a factor.
The fandom pillar takes in to consideration TV views and attendances, naturally higher for top flight clubs, as is finance which is another key factor.
If you were to ignore current league positions and status, the 12 teams that were selected for Super League in 2025 might be very different to what we're expecting to see.
As Lingard notes above, the significant difference between clubs in Super League and not is the different in central funding. If you take that central funding and award it to current Championship clubs, they too could compete in Super League.
And this is why Keighley's key point – about promotion and relegation being determined on the pitch – will always be pertinent.
Achieving a Grade A guarantees Super League status, with the remaining spots taken up by Grade B clubs. The desire is to work towards having a full Super League of Grade A clubs, however what happens after that remains unclear.
The RFL board is urging clubs to vote for IMG's re-imagining rugby league proposals.
Frank Slevin, Chair of RL Commercial, said: "As a Board, we are unanimous in offering the Club Grading model our full backing.
"We are all excited by the potential of this first recommendation, which is truly innovative in the changes it would make to the landscape of Rugby League's competition structure – while ensuring that all clubs can thrive in that structure."