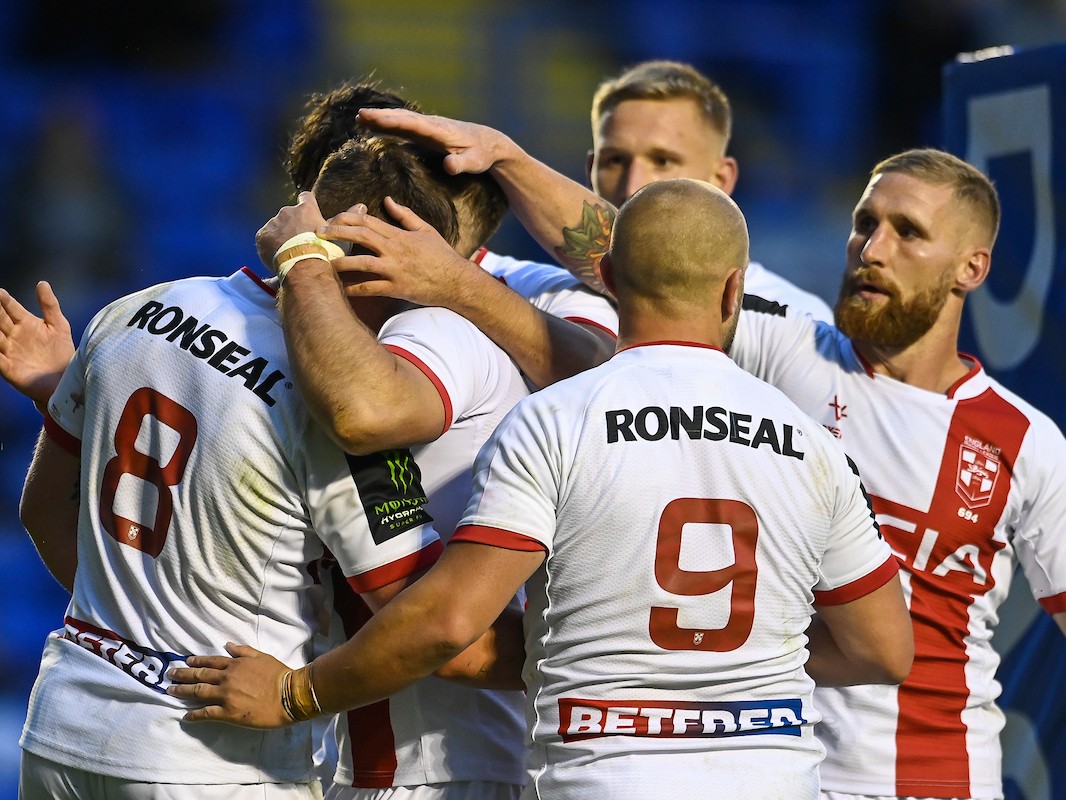 IRL chief Tony Grant says the much-anticipated and delayed international rugby league calendar plans will be released mid-year.
The lack of an organised and structured long-term schedule has long been a chain around the neck for international rugby league growth.
It was one of the legacies promised from the 2013 World Cup, and yet more than eight years on, we still await a final solution.
While the World Cup has now settled in to four year cycles, albeit with this year's COVID delayed tournament, there is little else currently scheduled in.
The released calendar will run through to 2032.
Speaking on a Q&A with fans on Twitter, Grant said: "There have been so many questions about the calendar because it's such an important part of our game.
"The international calendar is currently being finalised by the IRL commercial committee and we hope to have it released by mid-year."
"Our three independent directors are leading the calendar, strategic and commercial committee work. We've seen significant improved governance and transparency for our members" Troy Grant @IntRL Chair answers @SalfordStories#AsktheIRL pic.twitter.com/CJODcnyue2

— International RL (@IntRL) January 26, 2022
Whether it will include a Four Nations series or Great Britain tours remains to be seen.
The newly re-structured European Championships, another victim of the COVID challenges of 2020 and 2021, are likely to be a key part.
Back in 2019, before COVID hit, the calendar was due to include regional tournaments every two years throughout the 2020s.
Secretary general Danny Kazandjian re-affirmed that it's the IRL's number one objective and will cover all disciplines of rugby league.
WORLD CUP: Everything you need to know about the 2025 World Cup in France
International window agreed
Grant also confirmed that discussions have been ongoing to ensure an international window is in place to enable the release of players from club commitments.
Internationals in the summer era have typically been restricted to a short window at the end of the year, with the occasional mid-season test.
Grant added: "What's been critical to the discussions has been having a dedicated window where player availability isn't compromised.
"We want a clear period of time where international players are free to play for their nation.
This answer covers a lot of ground about the calendar – lots of questions about that #AsktheIRL@paulmac_78 @NYBrassBand @ItsDietrich @WePlayLeague @HellwegeMathius @falconpunch89 and others Thanks for the question! pic.twitter.com/tsIoCIp9Nh

— International RL (@IntRL) January 26, 2022
"In discussions and negotiations with both professional leagues, an extension to the international window at the end of the club season has been arrived at.
"This gives us our best chance to feature and promote international content for the growth of the game."
Other world events
Grant also addressed questions on the World Cup 9s, which are being staged by the NRL in 2023.
Future hosts for the World Cup 9s are being considered as part of the wider international strategy.
The Women's World Cup will increase to 16 teams in 2025, which will also feature the Youth World Cup. Grant says there are plans to add a women's version of the youth tournament in the future.
The issue of the World Club Challenge, which won't go ahead again in 2022, was raised.
OFF: Penrith say St Helens never had any genuine intent to arrange World Club Challenge
"The World Club Challenge is a property of the major leagues"#AsktheIRL pic.twitter.com/n9oEmgqgka

— International RL (@IntRL) January 26, 2022
But Kazandjian confirmed that the event is the property of the NRL and Super League; and as such can't be dealt with by the IRL.
The World Cup is now scheduled to start on October 15, 2022, when England take on Samoa.
Prior to the tournament, England are due to take on Fiji in Rochdale.
A mid-season international with the Combined Nations All Stars will also take place, with date and venue to be confirmed.
There are, as yet, no other officially confirmed international matches in the calendar.
MORE: Full list of new International Rugby League world rankings for men, women & wheelchair