Injuries did not help Huddersfield at Wigan, admits Rick Stone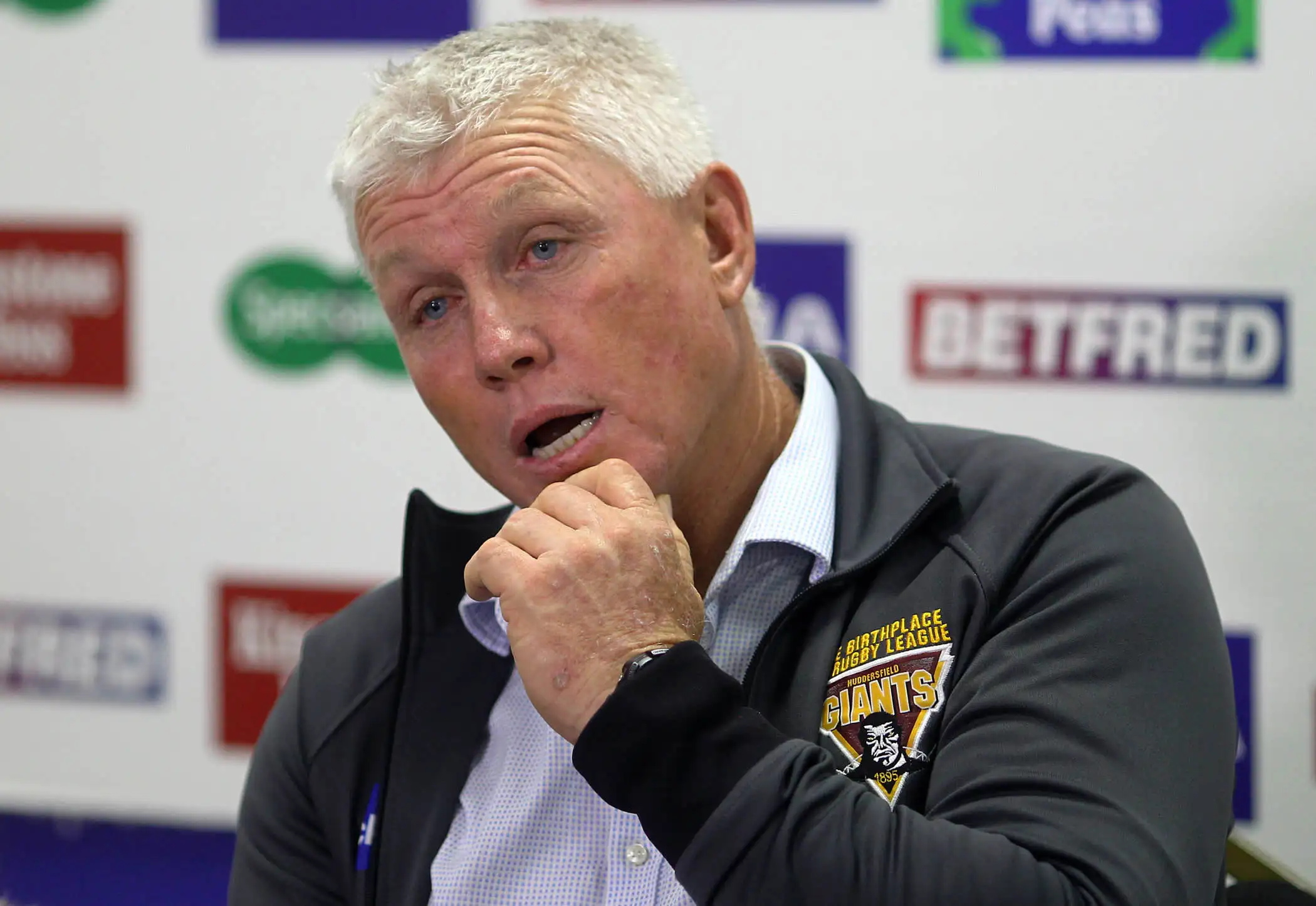 Huddersfield coach Rick Stone said injuries didn't favour his side in their heavy defeat at Wigan.
The Giants conceded five tries in the first half and were 28-4 behind at the break. Wigan ran in four more tries in the second half as Huddersfield suffered a heavy 48-10 loss.
And Stone was disappointed with the first half and thought injuries to Jermaine McGillvary, Dale Ferguson and Sam Wood played huge part in why they were defeated.
Speaking after the game, he said: "The second half was a different game really because there were a number of injuries to key positions in the backs.
"We had to reshuffle the team significantly and for all the problems we had in the second half, I was happy enough with our effort.
"We have still got a number of players out and when you come to Wigan, you have got to have your best team out and you need to be ready to roll and Wigan were ruthless.
"I was happy with our effort in the second half, considering we only had one bloke to rotate off the bench and we got a bit tired."
The defeat is Huddersfield's fifth already this season and it leaves them second bottom in the Betfred Super League table, just two points above Catalans Dragons.
And Stone thinks injuries are one of the main reasons why the Giants have had a poor start to the season.
He added: "It's hard to win games without your best players available and that has been the case for us for a couple of weeks now.
"We get a couple back and then we lose a few and then we will lose a few more so we are never quite getting more back and keeping the blokes who we have got fit on the park so that has hurt us a little bit over the last couple of weeks.
"We have been chasing our tail a bit from the start of the season so we have got to produce our best team. We have got two games over the Easter period and the strength of our squad will be tested.
"Where we got to in the dark places in the second half and with the effort that we showed, you can build something out of adversity like that and hopefully we can do that in the next few games."
Stone revealed McGillvary, Ferguson and Wood will have scans on ankle, calf and knee injuries respectively next week.