New signing set for Huddersfield debut as Ian Watson provides update on injured trio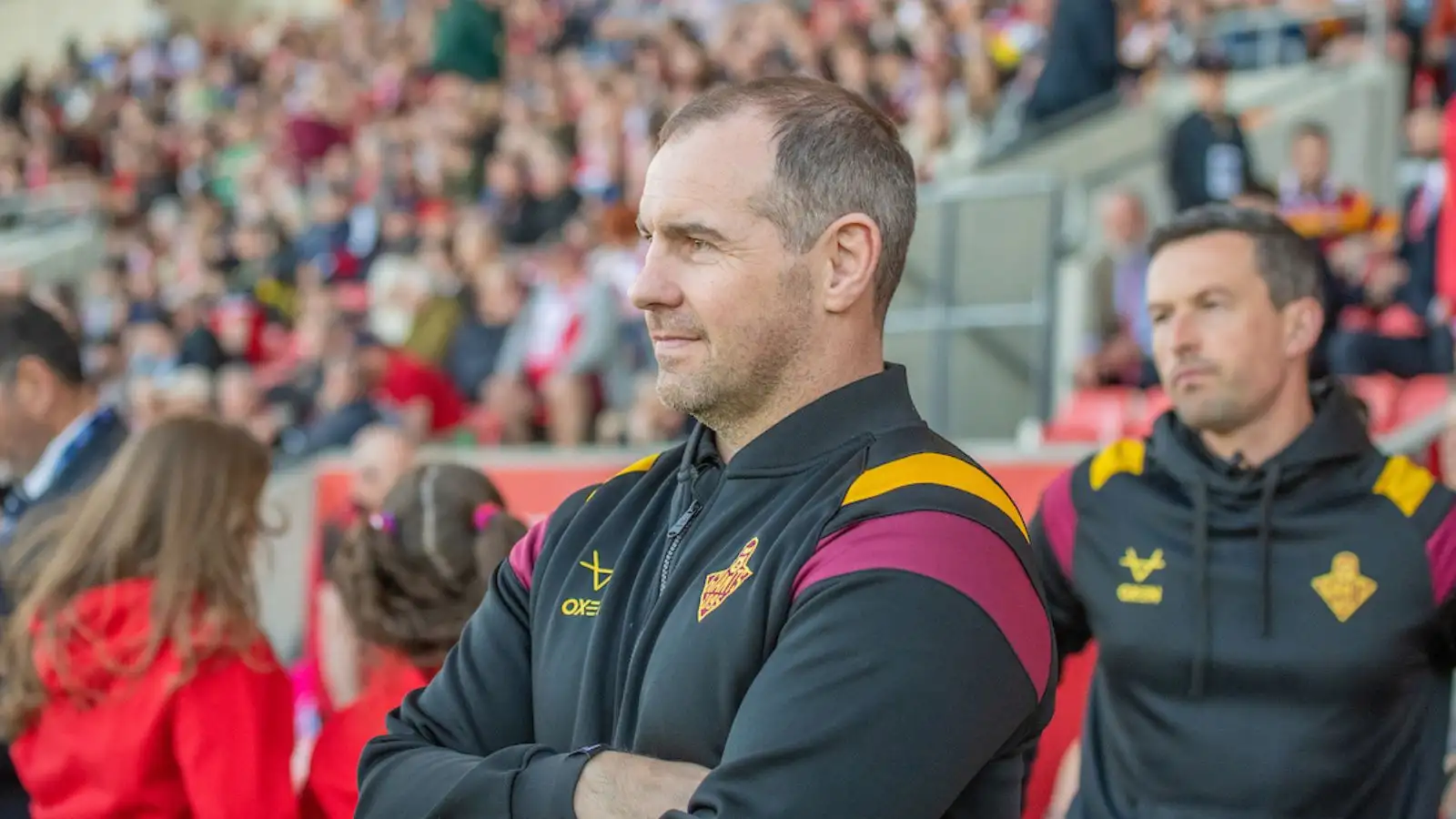 Huddersfield coach Ian Watson has revealed that new recruit Adam Milner is in line to make his debut in Sunday's clash with St Helens at Magic Weekend.
Earlier last week, Milner linked up with the Giants on a season-long loan from Castleford. He will then join Huddersfield on a permanent one-year deal from next season, with the Giants holding an option for 2025.
The 31-year-old forward is set to make his Huddersfield debut in Sunday's Magic match against champions St Helens at St James' Park, 2:15pm kick-off.
"He will come into contention," Watson said. "He's trained with us this week and has done really well.
"He is getting to grips with all the calls which you normally do when you change clubs but he will definitely come in to contention for the weekend."
Ian Watson provides update on injured trio
Speaking in his weekly press conference on Thursday, Watson revealed that his side are starting to see the light at the end of the tunnel in regards to their injuries and reported positive injury updates on half-back Olly Russell, winger Jermaine McGillvary and utility Ashton Golding.
On Russell (hamstring), Watson said: "Olly Russell is a bit closer back to being fit.
"He's just had a bit of a training session with us today. He dropped in with some bits so he's getting closer.
"He's not too far now. He's run with us today, he's doing a fair bit of skill stuff this afternoon to make sure we can start stepping him up so within the next week or two he won't be far off."
On McGillvary (bicep), he said: "It's positive on the injury front because Jez's isn't as bad as we first thought.
"We thought he had torn his bicep and potentially thought it might be the season or something with his pec but he's actually in a good place.
"All swelling has come down in his arm and the specialists have cleared him. He can get back to training but can't do any contact yet. That will probably be next week, he's not far off."
Jamaica star 'moving in the right direction'
On Golding (hamstring), Watson added: "He's going really well. Because he is bubbly and always bouncing around you kind of think there's nothing wrong with him all the time so he's just been doing some video work so he's keeping on top of everything to make sure he is in a good place when he gets back so everything is moving in he right direction.
"The next two coming back would probably be Olly Russell and Jermaine McGillvary, so it's good timing for us."
Huddersfield face St Helens at Magic Weekend in Newcastle on Sunday, 2:15pm kick-off.
READ NEXT: Key player to return for St Helens as Paul Wellens draws comparisons with Huddersfield