Former NRL prop announces immediate retirement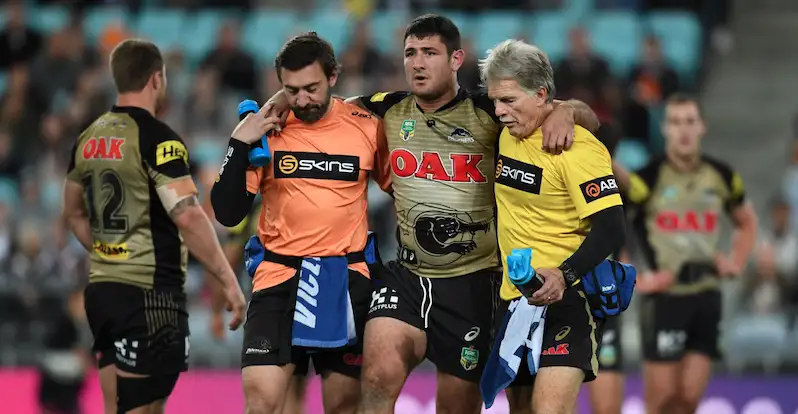 Ex-Penrith Panthers prop Sam McKendry has retired from playing professional rugby league.
The 30-year-old made 147 appearances for the Panthers between 2008-18, while also earning eight caps for New Zealand.
Although he will not play professionally, McKendry will continue playing for St Marys Rugby League Club in 2020.
He said: "In 2007, I left my family back home in New Zealand and made the move to Penrith with a dream to play NRL.
"I've spent the last 13 years with the (the Panthers) doing what I love as a job and got to live out my dream.
"I'm proud to retire as a one-club player and I thank everyone both past and present at the Penrith Panthers for their guidance and support over the years. Also, I give a massive thank you to everyone who has followed my journey along the way.
"My career didn't end as I planned due to consecutive ACL injuries but I never let injury force me into medical retirement and fought back each time to retire on my own terms. It's been one hell of a journey and it wasn't always easy but I wouldn't change a thing."
Watch NRL and live stream every NRL game to keep up with how Tom Burgess, John Bateman, Ryan Sutton, Elliott Whitehead, James Graham, George Williams and all the others are getting on Down Under.
---
More on site
French round-up: Limoux go two from two; Lezignan recruit Kiwi and Villefranche lead Elite 2
Big city teams key to French Elite Championship expansion and making the game stronger
Cronulla Sharks re-sign Chad Townsend