Five things we learned this weekend: Re-structure worry, super Hodgson and Hull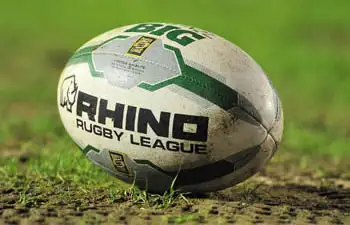 One – Brett Hodgson is superman
The veteran full-back looked down and out after coming off worse from an attempted tackle on Dale Ferguson as the Huddersfield forward scored a try that appeared to bring the Giants right back into a pulsating Challenge Cup quarter final.
But despite being surrounded by concerned medics, Hodgson somehow got to his feet and produced the match's crucial point just three minutes later, taking a high ball as the Giants continued to pile forward and then, four tackles later, spraying a pass to his right that set Chris Bridge free for Joel Monaghan's try.
Hodgson's toughness has never been in doubt. This is a man who's been ragged about by Gordon Tallis in State of Origin and got up for more. A man who continues to steer Warrington's ship at the age of 35. And a man who then brushed off his latest heroics and did a live TV interview with Robbie Hunter-Paul as he made his way back to the sheds for half time.
Strewth.
Two – Defend like they did in the last 10 minutes, and Hull might still have a chance
No wonder Peter Gentle looked so relieved and pleased after Hull's win in Perpignan.
The Black and Whites withstood attack after attack in that final 10 minutes as Catalan threw everything at grabbing a late winner.
Defence like that, under immense pressure, is what counts when Super League starts to hit the home straight.
Hull have still got plenty to work on in attack, but Gentle will at least feel he's got a glimmer of something to work with after Saturday's stubborn heroics.
Three – Dave Woods still knows how to get the job done
Result of the day goes to Whitehaven following their 36-30 win over Batley. Under Dave Woods the Cumbrians have established themselves in sixth place in the Kingstone Press Championship – or best of the rest after the division's leading five teams broke away earlier in the year.
Woods has already earned promotion with Castleford, Gateshead and York in a career that is quietly impressive.
It will be interesting to see if he'll ever get a deserved crack at a higher level.
Four – Who says a drop goal settles things?
Four drop goals at Gateshead – two for each side – where Thunder drew 14-14 with Oxford.
It must be a long time since a side kicked two one-pointers and didn't win – any ideas?
Five – The debate rumbles on
Another week, another two coaches having their say on the restructuring options facing Super League and Championship clubs.
First up, Sheffield's Mark Aston. He said: "It's very simple to me. There's an old adage we always use: keep it simple, stupid. It used to work for us for a long, long time. They tried something (licensing) – could it have worked? Maybe. Did it work? No.
"I would revert back to the simple 12 at the top, and I don't believe there are another 12 below that. We'll have to drag other teams in to get to 10. If you took two out of Super League and added us, Featherstone, Halifax, Leigh, Toulouse – that's seven…"
And Tony Rea? He said: "It's an interesting debate after tonight. We're coming 14th and we're clearly ahead even on a one-off. I'm not sure that 12-8 thing got much of a wrap there with what we've done tonight.
"You can have your theories all your like, but at the end of the day it's about footy. They need to have a good think about what they're thinking."
Any thoughts on the weekend's action? Leave them in the comments box below.
Follow Neil Barraclough on Twitter @neilbarraclough