The Final Hooter World Cup 2017 Podcast – Episode 1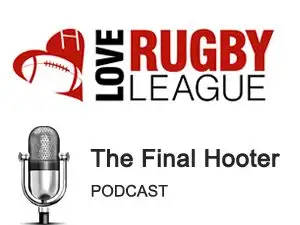 Dave Parkinson and Adrian Jackson return with The Final Hooter. For the next few weeks our pair have dusted off their RL show and adopted a World Cup theme.
The Voice of Rugby League Ray French joins our pair to talk about the late, great Tom Van Vollenhoven and The World Cup.
Adrian and Dave look at the results, fixtures and take a very quick look at the opening weekend of the 2018 Super League, the Magic Weekend and the Summer Bash.