England v Tonga: The start of a new era for international rugby league?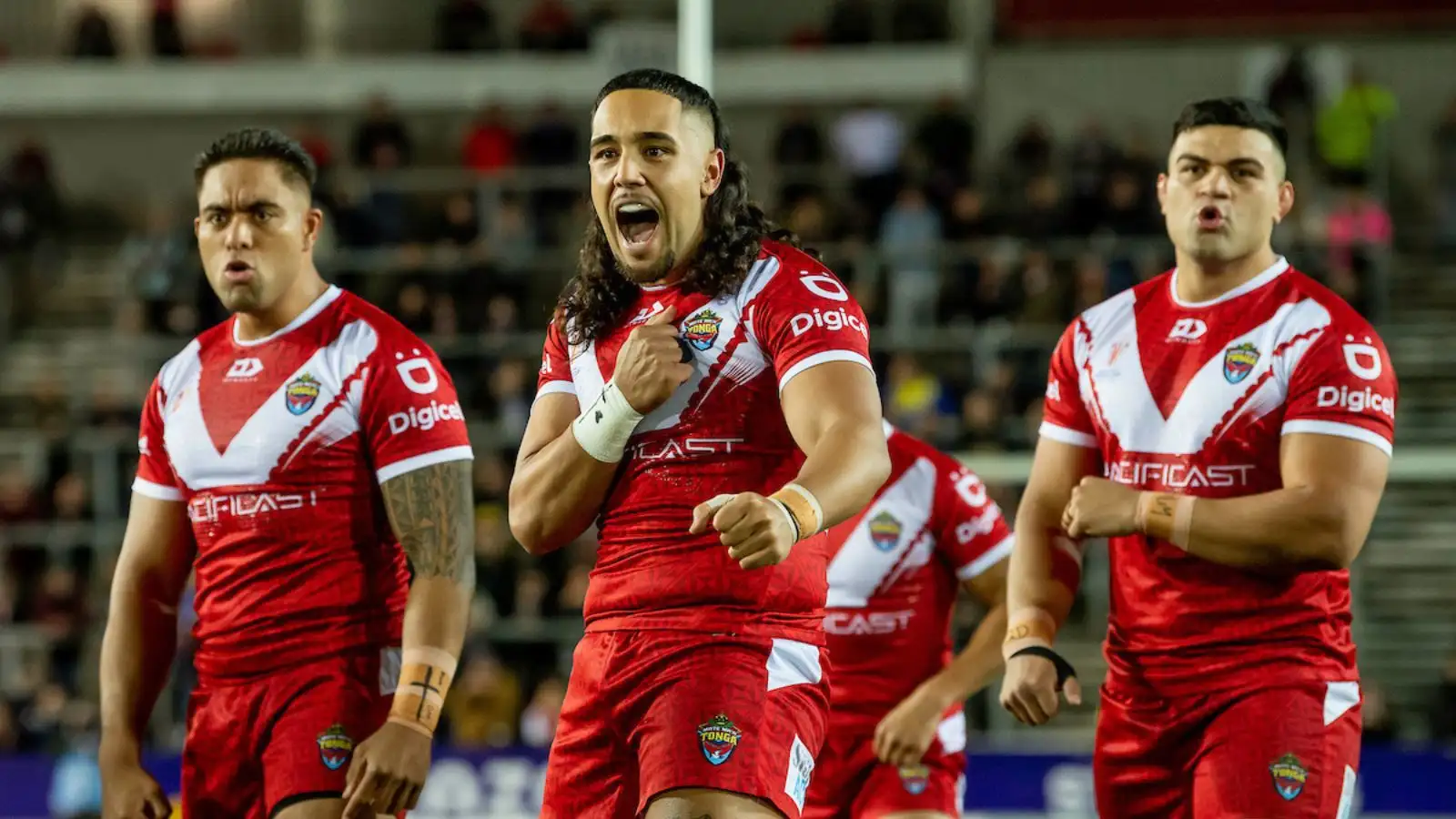 St Helens boss Paul Wellens hopes the end of year test series between England and Tonga is the start of a new era for international rugby league.
Last Friday, the Rugby Football League announced that England would host Tonga in a three-match test series this autumn following the end of the respective NRL and Super League seasons.
Wellens, who was England's assistant coach prior to taking the top job at St Helens, hopes this marks the start of a structured international calendar.
He said: "It's great for English rugby league to host Tonga, it is the first time a Pacific nation will come over here and play in a three-match series so that's obviously huge for Tonga as well.
"Hopefully it is the start of a new era for international rugby league.
"I think where we have got it wrong as a game in recent years is that we haven't really got a consistent international programme that we can get our teeth in to and that we know what is coming year on year other than when we have a World Cup, so hopefully this is the start of something a bit bigger for international rugby league.
"There aren't many better ways to start than an England-Tonga international series at the end of the year."
England v Tonga: Saints' Tongan trio excited
St Helens will have three players among their ranks who will be hoping to represent Tonga this autumn in the shape of Konrad Hurrell, Will Hopoate and Agnatius Paasi.
Wellens said the Tongan trio were delighted when the test series was officially confirmed, and the club will also welcome back former head coach Kristian Woolf, the current Tonga national coach, when St Helens host the first test match later this year.
Wellens added: "They as well were delighted that Tonga are going to get to play England over here.
"Hopefully as a club at the end of the year we've got a sizeable representation in that series with our England and Tonga contingent.
"I'm sure they are all looking forward to it and I suppose what they've got to do from now until then is perform well and put themselves in the best position that they can force their way in to the squads, whether they are English or Tongan."
France a good warm-up for Tonga tests
England enjoyed a 64-0 demolition of France in the mid-season international in Warrington on Saturday afternoon.
Shaun Wane handed 13 players their England debuts, which Wellens believes will stand them in good stead.
He said: "From an England perspective, getting some young players international experience it was beneficial. I'm sure Shaun would agree that it was a beneficial exercise to get that experience.
"I know from working with Laurent (Frayssinous, France coach) here, it was really tough circumstances for the France team, who were obviously missing a lot of their better players and that obviously puts them in a real tough spot.
"France were competitive but obviously it showed those players need more exposure to a high level of rugby to be able to compete at that level.
"Getting the experience of pulling on the jersey and getting out there playing in a test match. If any of those players come in to the reckoning at the back end of the year, they've had that experience and can only benefit from that.
"I think it is wonderful for England to have a three-match test series against Tonga at the end of the year. I think we'd all agree now that Tonga are a tier one nation in their own right and I think that makes for a fantastic series at the end of the year."
READ NEXT: England v Tonga test series welcomed after passionate plea from RFL president