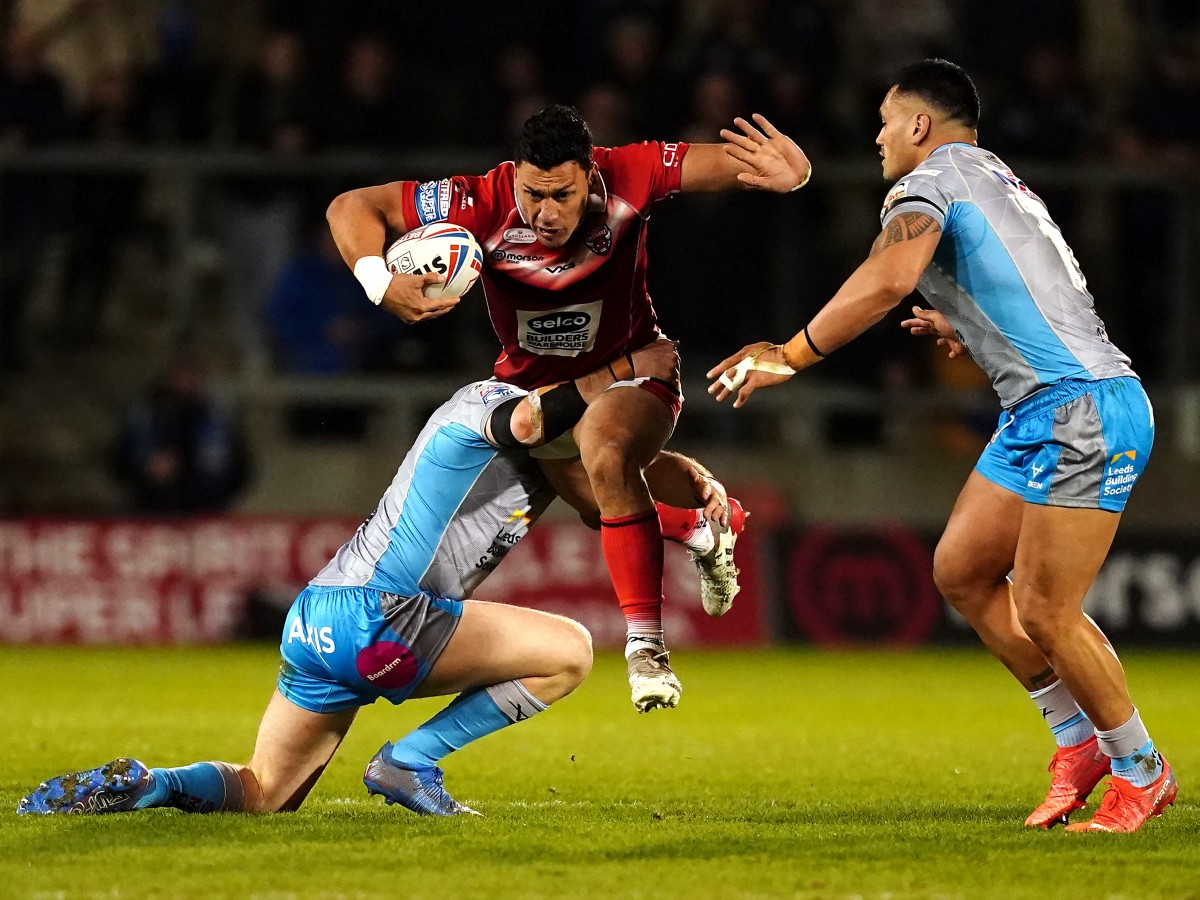 Current Salford skipper Elijah Taylor explains how Super League and NRL crowds are completely different.
Taylor, 33, enjoyed 10 years in the NRL across stints with New Zealand Warriors, Penrith Panthers and Wests Tigers.
The New Zealand international made the switch to England with Salford ahead of the 2021 campaign.
Speaking on the latest Out Of Your League Podcast, the forward explains how loud English supporters are compared to those Down Under, having first experienced English crowds in 2011 with New Zealand.
Elijah Taylor: 'Crazy' crowds in Super League
"The crowds are so different," said Taylor.
"I remember my first game here in England. I played in Hull for the Kiwis in 2011 and I remember the crowd. The first time playing in front of an English crowd. I thought 'wow, what's this?' because they were just chanting the whole game. They weren't quiet one bit.
"It's dead quiet in Australia. It's so quiet. When you're playing, you can't hear anything. It's so quiet unless you score a try. Over here in a Super League game, the crowds go crazy. They're singing and chanting, it's so awesome and such an experience.
"Castleford on a Friday night in round one, that was cool because I had never played there before. The changing rooms are crazy. That was an eye opener!
"The crowd was awesome."
Mark Flanagan on favourite away ground
Co-presenter Mark Flanagan also revealed his favourite away ground in the episode.
Flanagan made more than 200 career appearances across stints with Wigan, Wests Tigers, St Helens and Salford. The former forward co-presents the podcast alongside Will Perry and Jon Wilkin.
He added: "Castleford was one of my favourite away grounds. The sidelines here and the terrace is there and they're (fans) slagging you off and shouting at you.
"The atmosphere is absolutely brilliant."
Challenge Cup quarter-finals: Squad news, kick-off times & coverage
PLAY: Our free Fantasy Rugby League competition is back for 2022