Eamon O'Carroll resigns as Newcastle head coach for Super League role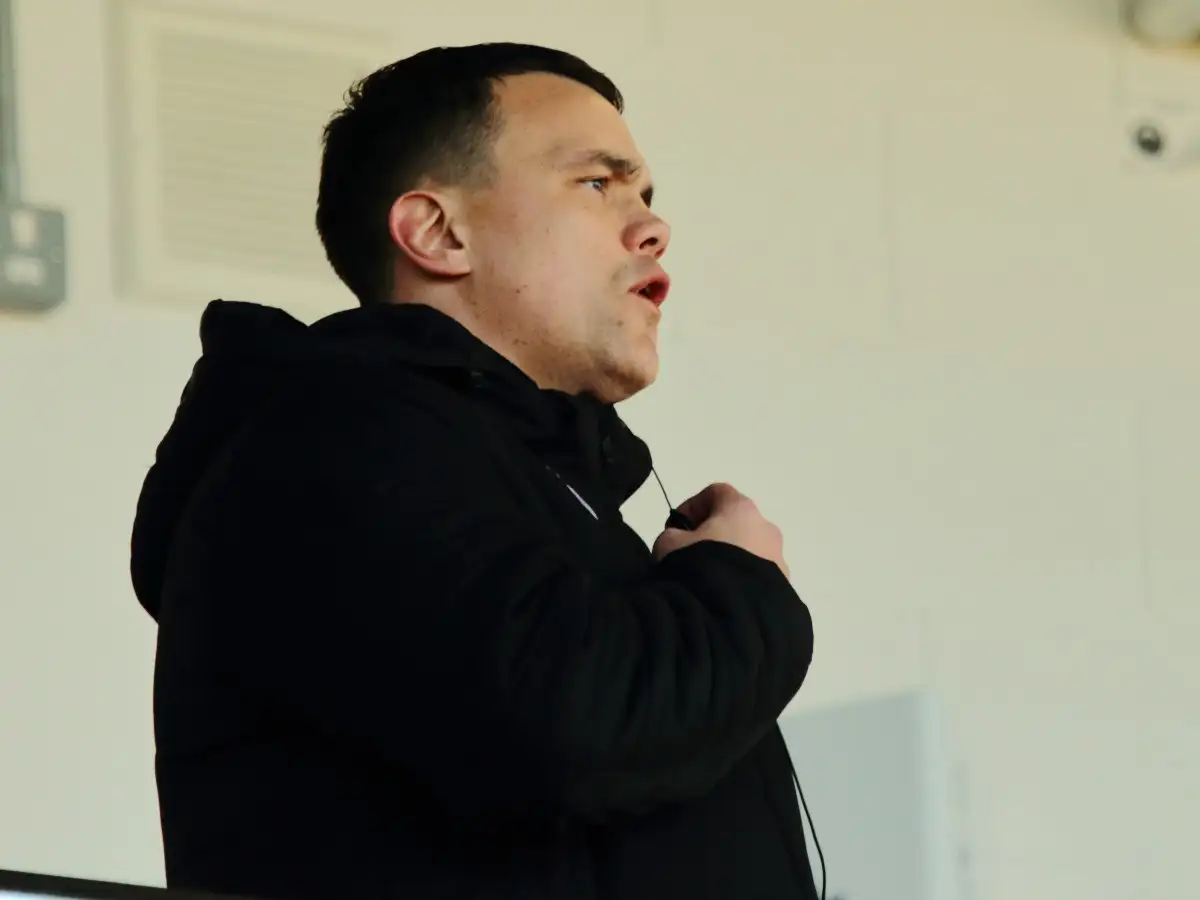 Newcastle Thunder have accepted the resignation of head coach Eamon O'Carroll.
O'Carroll, 34, took over from Simon Finnigan in November 2020, working under director of rugby Denis Betts.
He is now set to take up a new role with an unnamed Super League side.
Betts said: "Eamon joined us at an exciting time for the club as we prepared for its return to the Championship, and he has been a driving force in making sure we have progressed during his time with us.
"He has created a positive training environment where players and staff are able to thrive and feel welcome and has moved the club forward from when he joined us.
"I am of course disappointed that he has decided to leave but understand the reasons and wish him nothing but the very best of the future."
PLANS: Eamon O'Carroll targets Super League in three to five years with Newcastle Thunder
Taking a step back
O'Carroll played under Betts at Widnes, with injury forcing him in to early retirement in 2017.
The Ireland international had previously played for Wigan and Hull.
Newcastle are currently 10th in the Championship, winning five of their 15 games.
O'Carroll said: "I think we have built something special. The exciting thing is that the club are looking to add quality people as well but I'm looking forward to taking a step back now and watching as a fan and seeing the club grow and develop because I know it will.
"Keeping us up was a real highlight because it was such a difficult task; then going from part-time to full-time. The amount of work that went into that; and the number of new players and staff that we had to bring in has been the highlight.
"Getting that group and when you see them every day and see how close they are that is really satisfying as a coach, and I think that is something that we really got right as a coach.
"The club knows the areas we must add and have been since we assembled the squad, we knew it wasn't going to be an overnight success, but I know that the right people are going to be added to that."
PODCAST: Andrew Henderson on Combined Nations All Stars & international rugby league