Dom Young: Jamaica-eligible NRL star "picked" in England squad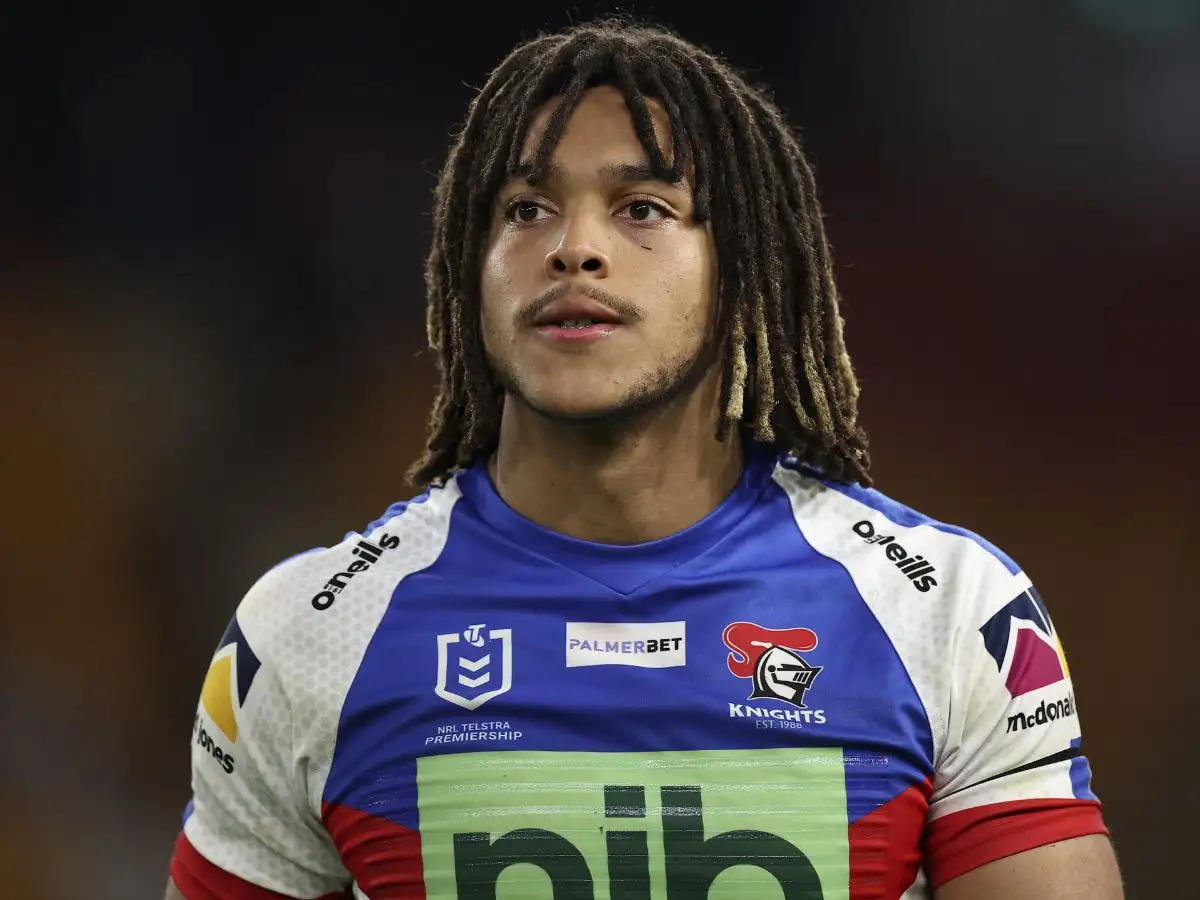 Newcastle Knights coach Adam O'Brien has dropped a hint that star winger Dom Young has been picked in the England squad ahead of the World Cup.
The comments from O'Brien have come as a surprise, given that it was thought that Young would be playing for Jamaica at the tournament.
The 21-year-old was born and raised in England and is of Jamaican heritage. He qualifies to represent Jamaica via the family heritage rule through his grandmother Joyce and grandfather George.
It was initially understood that Young would be lining up to represent his Jamaican roots alongside his brother Alex, who currently plays for Championship side Workington.
However, Young could now be playing for his birth nation England at the upcoming World Cup, which is held in England.
"He's been unbelievable," O'Brien told NRL.com when speaking of Young.
"I've spoken about it a couple of times… When he first came out he was a young school kid. He moved out of home all the way to Australia.
"His first summer was a real shock to him but his second summer he did a 180. It's like his twin came out, he handled everything so much better. He's been arguably our best performer in the backs all year. He's been consistent.
"He had that injury and we missed him terribly. To have a bloke who was just a school kid not that long ago and was only playing against school kids and then to really miss him in the team… That says a lot about him.
"I know he's been picked in the England squad and he thoroughly deserves that."
Young has yet to confirm which nation he will be playing for at the World Cup. All squads are due to be announced on September 24.
More on Dom Young
Young came through the ranks at Super League side Huddersfield. He made his first team debut for the Giants at the age of 17.
The 6ft 7in winger played two games for Huddersfield before signing a three-year contract with the Knights from the 2021 season.
Young has made a tremendous start to life Down Under, scoring 18 tries in 26 games for the Knights so far.
Whichever nation Young commits to at the World Cup will have a serious talent among their ranks.
England are in a group with Samoa, France and Greece at this year's World Cup.
Jamaica, meanwhile, will face New Zealand, Ireland and Lebanon in the group stages.
PODCAST: Matty Russell opens up on overcoming gambling and alcohol demons, & how Toulouse has reacted to Super League relegation
FOLLOW: Keep up with all the latest on the Love Rugby League mobile app and podcast