Crusaders come out of admin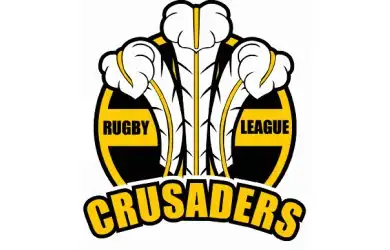 Super League side Crusaders have finally come out of administration, enabling them to now turn their attentions to the new season.

The Wrexham-based outfit have been deducted four points for their troubles, relating to a debt carried over from their previous guise in Bridgend.
Crusaders chief executive Rod Findlay said: "It is a huge relief to come out of administration and now everyone can look forward to the upcoming season.
"Crusaders RL has now been given a clean slate and a lot of hard work has been ongoing behind the scenes to bring stability to the club.
"It has been an extremely tough few weeks for everyone involved with the club and there is still a lot of work that needs to be done off the field.
"We would like to thank our tremendous fans, whose support and loyalty has been unwavering despite the recent uncertainty. They have shown that there is a tremendous appetite for rugby league in Wales and have stuck by the club through thick and thin.
"Everyone is really excited about the new season. We have some interesting commercial prospects off the field and the club hopes to announce some further positive news in the near future.
"With the club now out of administration, we can look forward to what we hope will be another successful and thrilling season here in Wrexham, both on and off the field."