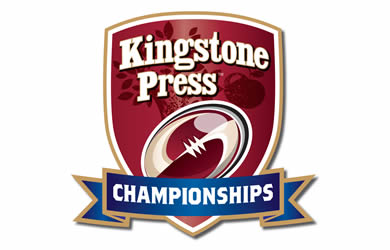 Featured match: Leigh 34-22 Rochdale
Leigh moved four points clear at the top of the Championship as they continued their perfect start to the season.
The Centurions' win over Rochdale was their sixth on the bounce, although they were made to work by their north-west rivals.
Liam Kay (2), Gregg McNally and Ryan Brierley gave Leigh a 20-4 lead at half-time, as Gareth Langley scored for the visitors.
In the second-half Brierley also got a second, but tries from Adam Bowman, Chris Baines and Daniel Davies gave the Hornets hope at 28-22.
However Tom Armstrong scored on the stroke of the final hooter to ensure a Centurions win.
Championship results:
North Wales 14-26 Batley
Dewsbury 38-16 Workington
Featherstone 36-22 Swinton
Halifax 48-6 Doncaster
Keighley 24-42 Sheffield
Leigh 34-22 Rochdale
Whitehaven 37-12 Barrow
Championship One results:
South Wales 16-34 Hemel
Hunslet 60-4 London Skolars
Gateshead 20-28 Gloucestershire All Golds