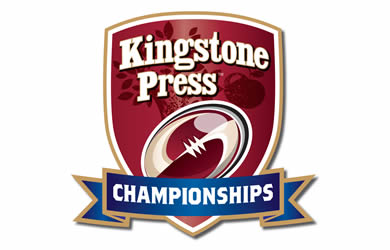 Alex Trumper could return to action for Rochdale Hornets in Sunday's Kingstone Press Championship clash with Halifax, but Gareth Langley is expected to miss out with an ongoing ankle injury.
Hornets could climb out of the bottom five with victory over Halifax, but coach Ian Talbot insists his side need to make major improvements from last week's defeat against Workington Town.
Talbot said: "Some of the boys underestimated Workington and we got caught.
"This week it's about sticking to the plan we lay out and working as a collective rather than individuals.
"Halifax have had a draw and a loss in their last two games, so I'm sure (coach) Karl Harrison will be winding them up to try to get a response."
Halifax now face a run of four consecutive away games after last week's home defeat against North Wales Crusaders.
Harrison said: "We were way off the mark. We couldn't capitalise on the field position we got.
"People expect this club to be up there challenging, and that's where want to be. We've just got to work harder than everybody else, and that's what we intend to do.
"We need to create some confidence. We need to put our house in order."