Championship One Preview: Gloucestershire All Golds v York City Knights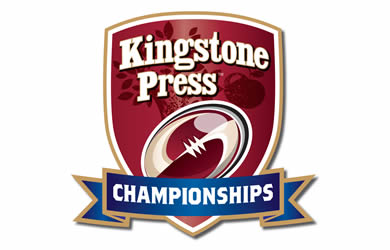 Harry Chapman-Walker and Sam Te'o are both pushing for a place in the Gloucestershire All Golds team to face York City Knights in Sunday's Kingtsone Press Championship One fixture.
But coach Steve McCormack could be tempted to stick with the same squad that won 38-36 against South Wales Scorpions last week.
McCormack said: "We're well aware that we have to step up in all aspects of our game against York.
"Individually and collectively we have to be at our best against one of the best teams in the division, but I've been delighted with the players' work ethic, attitude and commitment."
The Knights travel without Nathan Freer, Lee Paterson and James Haynes, but Iain Morrison could come into contention.
York coach Gary Thornton said: "There was only 10 points between us on the first day of the season, so we certainly won't be taking the All Golds lightly.
"We're in pretty good form, but they've definitely improved. They've brought in some loan signings and under Steve (McCormack) they're going pretty well."