Championship confirms increase to 14 teams, lifeline for bottom club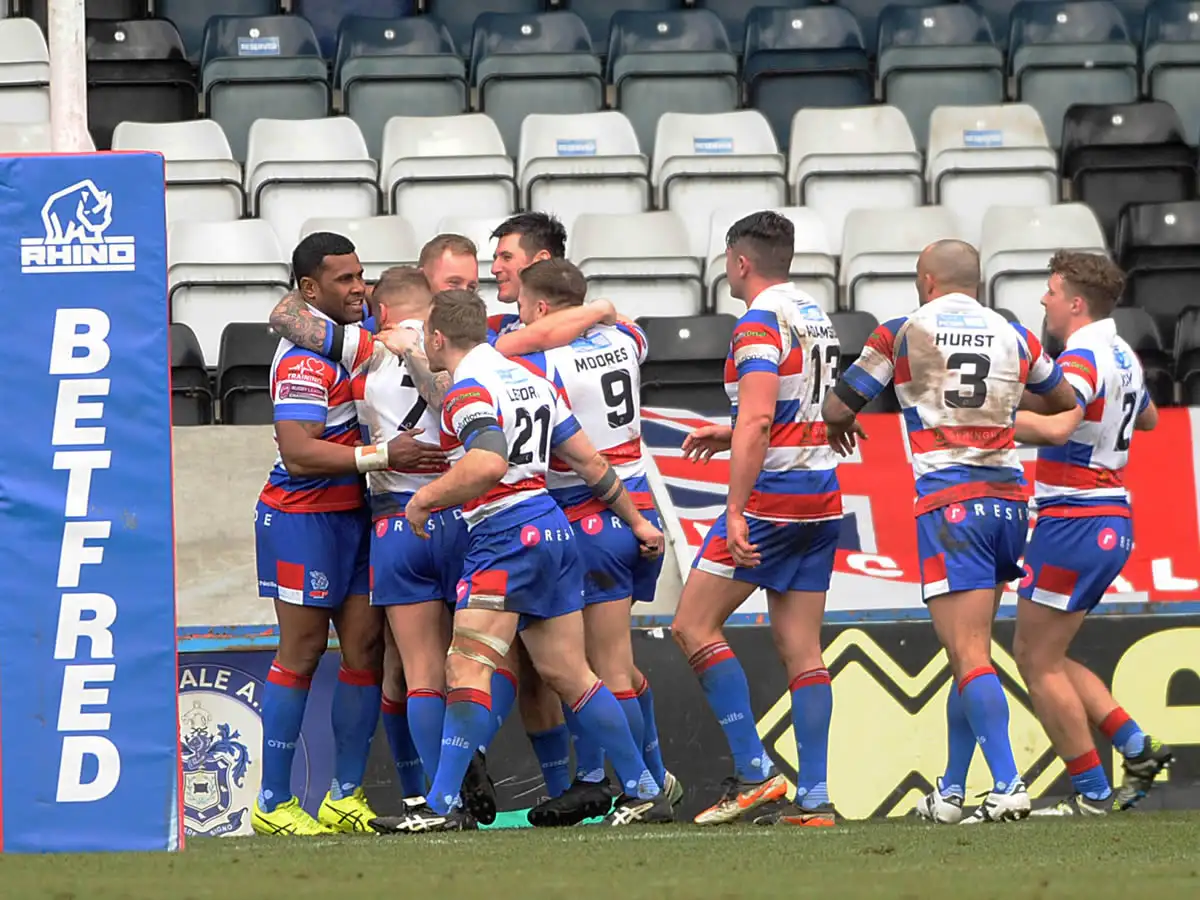 The Championship will increase to 14 teams next season as part of the league re-structuring.
Clubs from both the Championship and League 1 thrashed out their plans for 2019 after the proposals for Super League were passed through via a ballot on Friday morning.
The 14 teams will play each other home and away in 2019, plus the Summer Bash, meaning a regular season of 27 fixtures, followed by a top five play-off series, with the Grand Final winner earning promotion to Super League.
The champions of League 1 and the play-off winners will earn promotion, as was previously planned, but it means that the 11th placed team will now avoid relegation.
The team finishing 12th will get the chance to earn a reprieve, via a play-off game against the loser of the League 1 play-off final.
Swinton and Rochdale are currently locked in a battle to avoid bottom place, with the Lions currently two points clear of the Hornets with just three games to play.
It means no real change to the League 1 promotion race, which is currently led by York, who could be crowned champions this weekend if they win and nearest rivals Bradford lose. That would mean the Bulls needing to win the play-off final to go up.
The play-offs will still involve teams second to fifth, with the team winning the Grand Final earning promotion, and the losing team given a second bite at the cherry.
Six teams are currently locked in a battle for the four play-off spots with two games left.
Bradford or York are guaranteed second spot, and Doncaster currently occupy third spot on 34 points, with Workington just behind them on 32 points.
Oldham, who boast a far superior points difference, are level on 30 points with Whitehaven and Hunslet.
It certainly provides an intriguing race to the play-offs, as well as the drama of not only the promotion play-off final, but the fact the losers have another go against the side that finishes bottom of the Championship, which at present looks likely to be Rochdale.
Rochdale coach Alan Kilshaw has already announced his departure at the end of the season, but has confirmed the late change won't affect his decision to leave.
Home advantage of the final play-off will be decided by the toss of a coin, it is believed.