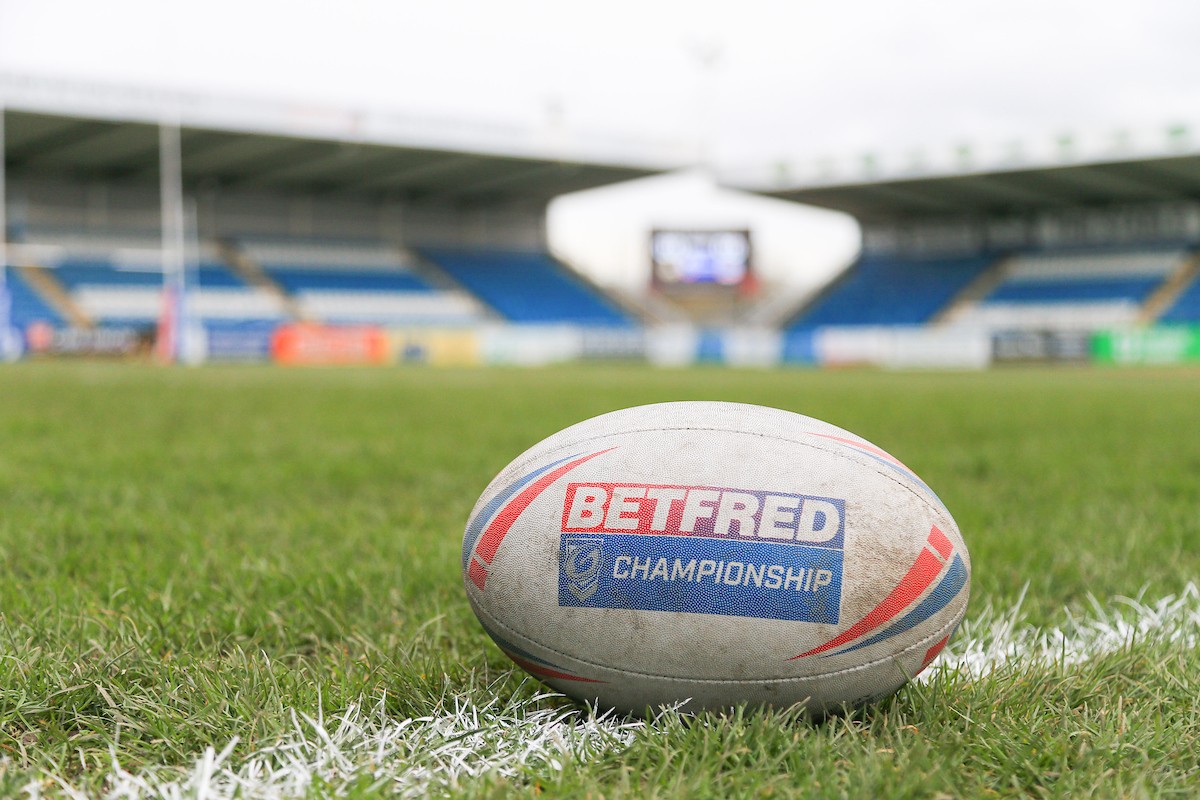 Championship and League 1 clubs have targeted the weekend of March 21 as their return date.
The game outside Super League is due to return with the first round of the 2021 Challenge Cup featuring all 13 UK clubs from the Championship plus three from League 1.
That will be followed by the second round the following weekend, with the winners of those four ties earning a double reward – a place in the third round of the Challenge Cup when the 12 Super League clubs join the competition on the April 10-11 weekend, and also in the semi-finals of the 1895 Cup in June, meaning they will be 80 minutes away from a place at Wembley on July 17.
The Championship will get underway from April 2 – the Easter weekend – and run until a top six play-off series in September and October.
Each team will play nine of the other 13 teams twice, and the other four once, in the 22-round structure that has been agreed with the clubs, with a decision to be made on a possible 23rd round in the Summer Bash in the coming weeks.
Clubs have already agreed that games played behind closed doors will be streamed live on the RFL's Our League platforms (app & website) on a pay per view basis, allowing supporters to watch fixtures even if they cannot attend in person, with home season ticket holders given free access to the live stream packages for their club's league games.
League 1 has been put back until the weekend of May 8-9. This will allow each team to play the other nine twice in an 18-round season before a play-off series.
Details of promotion and relegation mechanisms between the divisions will be discussed and finalised at a meeting of clubs early next month ahead of publication of fixtures for Championship and League 1.
Details of the draw for the first two rounds of the Challenge Cup will be announced shortly. The three League 1 clubs due to enter are Barrow, Keighley and West Wales.
An RFL statement read: "Given the unique circumstances of 2021, and with such a lengthy period between the early Challenge Cup rounds and the start of their league season, entry to the Challenge Cup was made optional for the 10 Betfred League 1 clubs, with the RFL stressing the importance of public health and financial considerations.
"The majority remained keen to enter, but that would have required an additional, preliminary round on March 14 – which led to the withdrawal of all bar Barrow, Keighley and West Wales, who will now complete a first round of 16 clubs."
Listen to The Final Hooter podcast, featuring exclusive interviews, every week. SUBSCRIBE to Love Rugby League on Apple Podcasts.