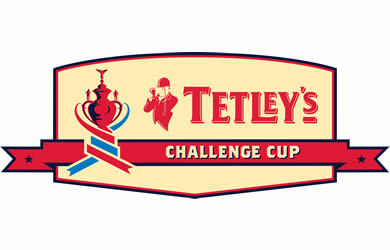 Sheffield
The Eagles currently top the Championship after winning all but two games this season, and it is this winning habit coupled with the Broncos familiarity with defeat that has given Sheffield captain Mitch Stringer the belief that his side can provide an upset.
"If London are not worried, they should be; we have a very good chance of winning. They're in the habit of losing but we're in the habit of winning," Stringer told the Sheffield Star newspaper.
Ex-Bronco Stringer knows that his former club will want to progress to the semi-finals though, as they look to give their season a much needed boost. He is also sure that they have the right coach in Tony Rea to put real pressure on the Eagles.
"Tony is a very smart coach who looks at the small things in the game," said the prop forward.
"He'll be concentrating on London because they haven't won too many games. He'll concentrate on what they can do right more than what we can do."
London
Tony Clubb returns to the squad having missed the last three Broncos matches with injury. Along with Clubb, Olsi Krasniqi and Mike McMeeken come into the squad, and the trio replace the outgoing Erjon Dollapi, Jacob Fairbank and Ryan Shaw.
Coach Tony Rea had this to say:
"We're back into cup football and our cup form has been good. We've had great intent, great purpose and we've respected every challenge and every contest inside of the cup, and we'll be doing that again on Friday.
"Tony Clubb is back to lead the squad and it's great to have him back. He's been really strong in training. Clubby has been a part of many cup ties before and played in big games, he's represented his country and he's our leader. He stands tall for us and we're looking forward to welcoming him back.
"It's great to have Jamie Soward with a full game under him and Shane Rodney is also back. Shane's had a fantastic week after his wife gave birth which is why he didn't play last week; it's good to welcome him back into the squad, he's been bouncing all week.
"It's a squad that's buoyant and looking forward to the contest."
Sheffield (probable) squad: Laulu-Togagae, Turner, Yere, Armstrong, Taulapapa, Walker, Brambani, Battye, Henderson, Stringer, Knowles, Szostak, Hirst, Davey, Roche, Green, Garside.
London (confirmed) squad: Bryant, Clubb, Dorn, Fisher, Kaufusi, Krasniqi, Lee, Lloyd, McMeeken, Melling, O'Callaghan, Robertson, Sarginson, Soward, Rodney, Woodburn Hall, Wheeldon, Wicks, Witt.
Stats:
Friday's game is the first ever Challenge Cup meeting between the sides.
Last meeting:
Sheffield 20 London Broncos 16 (Super League Round 28, 28/8/99)
Prediction:
Many will be expecting an upset, but Jamie Soward should shine at this level and lead London to the win.