Ricky Stuart blasts 'pathetic' Canberra Raiders after Cowboys loss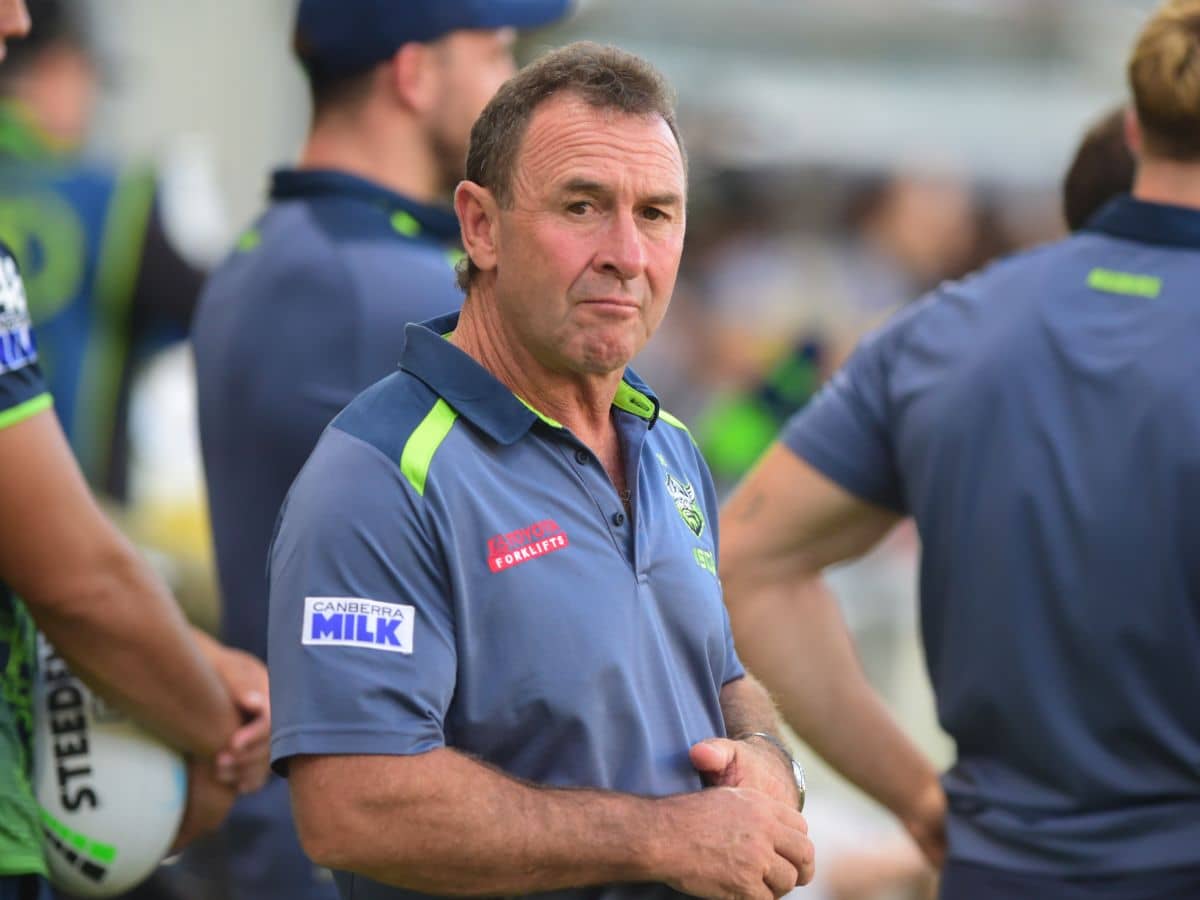 Canberra Raiders coach Ricky Stuart blasted his side's "pathetic" second-half performance as they squandered a 12-0 lead to lose 18-12 against the North Queensland Cowboys.
The Raiders started brightly and soon raced in to a 12-0 lead thanks to tries from Tom Starling and Jordan Rapana. The green machine had further opportunities but the Cowboys managed to hang in there.
Stuart would have been hoping for much of the same after the break but was in for a complete surprise. The intensity dropped and the Cowboys were allowed back in to the game.
Canberra Raiders let it slip
Heilum Luki pulled a try back early in the half before Valentine Holmes levelled matters in the 63rd minute. Jeremiah Nanai grabbed the winning try eight minutes from time to leave Stuart fuming.
Stuart refused to name names but it was some individual performances that angered him the most. The Raiders are next in action when they take on the Panthers a week on Sunday. It will be interesting to see the team sheet ahead of the game to see if Stuart wields the axe.
"The way we started that second half was pathetic and there's some individuals who just didn't start the way they needed to and get us back onto the front foot," Stuart blasted after the game. "It's just not on and I'm sick of it.
"As individuals, they're got to have a good look at themselves because it was not NRL standard, nowhere near the standards we want to set as a football team.
"We showed what we can do in the first 40 minutes, and we were let down by our performance in the second half."
Stuart also took aim at the media and pundits who questioned his decision making. In particular his decision to tread carefully with young fullback Xavier Savage.
Savage exposed
On as a substitute Savage was bundled in to touch off his first run. Stuart did not blame the youngster but says it is an example of why he has not played as much as some would like.
"That's why Xavier Savage hasn't been playing first grade, because he's still learning the game," Stuart added. "So many of you people want X-factor. So many people want Xavier out there. That's why Xavier hasn't been playing, he's still learning the awareness of the gam.  But I'm only a dumb coach.
"Everybody else wants X-factor. Well, we haven't got X-factor at the moment, we're still teaching young people how to play a game of football at an NRL standard."
The Raiders now sit 2-4 for the season with the finals looking a long way off.