Brusque Bennett uses brevity to slam England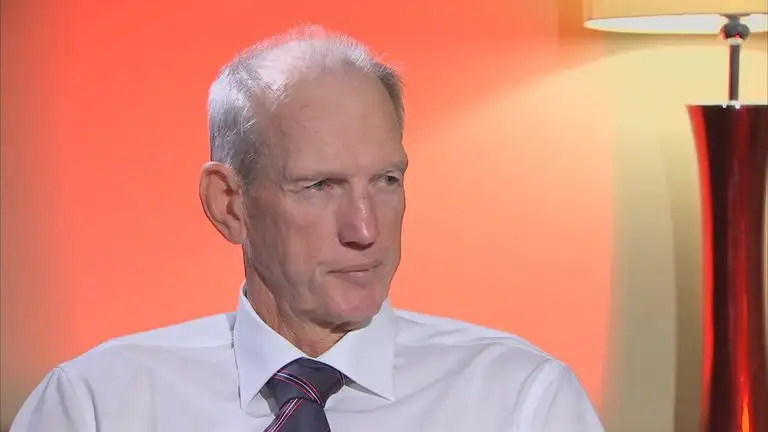 England coach Wayne Bennett was not a happy man after his team's 38-12 win over Scotland in Coventry on Saturday night.
Although the English bounced back from their one-point defeat to the Kiwis in the first week of the Four Nations tournament, Bennett was clearly displeased about the manner of the team's performance.
"There wasn't much to enjoy about it," he told reporters at the post-match press conference, using his typical dry and terse style of delivery.
"We didn't want to start that way, and put ourselves under that type of pressure.
"We didn't know how to find a way to get out of it.
"For 20 or 25 minutes in the second half, they [England players] were good, then they went back to their old habits in the last 10 or 15 minutes."
The Australian clearly felt that his team had been guilty of complacency, and underestimating the Scotland side.
"[The players] might have been reading the papers, I don't know, about how they just had to turn up and win," he said, before adding: "You name it," when asked what was wrong with the team's performance.
"We weren't good. The way we played this week to last week, there's no comparison.
"The standard will lift from game to game.
"But when you want to play to certain standards, it's not the opposition that's your problem, it's yourself.
"We were victims of that tonight.
"I'm sure there was plenty of complacency, for us to pay like that."
When asked which players need to look hard at their performance before facing the Australians in London next week, Bennett was unequivocal.
"Anyone you want to name," he said.
And when asked whether the game will make it harder or easier to select a team to face the Kangaroos, he was terse again.
"Easier," he said.