Newcastle Thunder appoint new captain for 2023 Championship campaign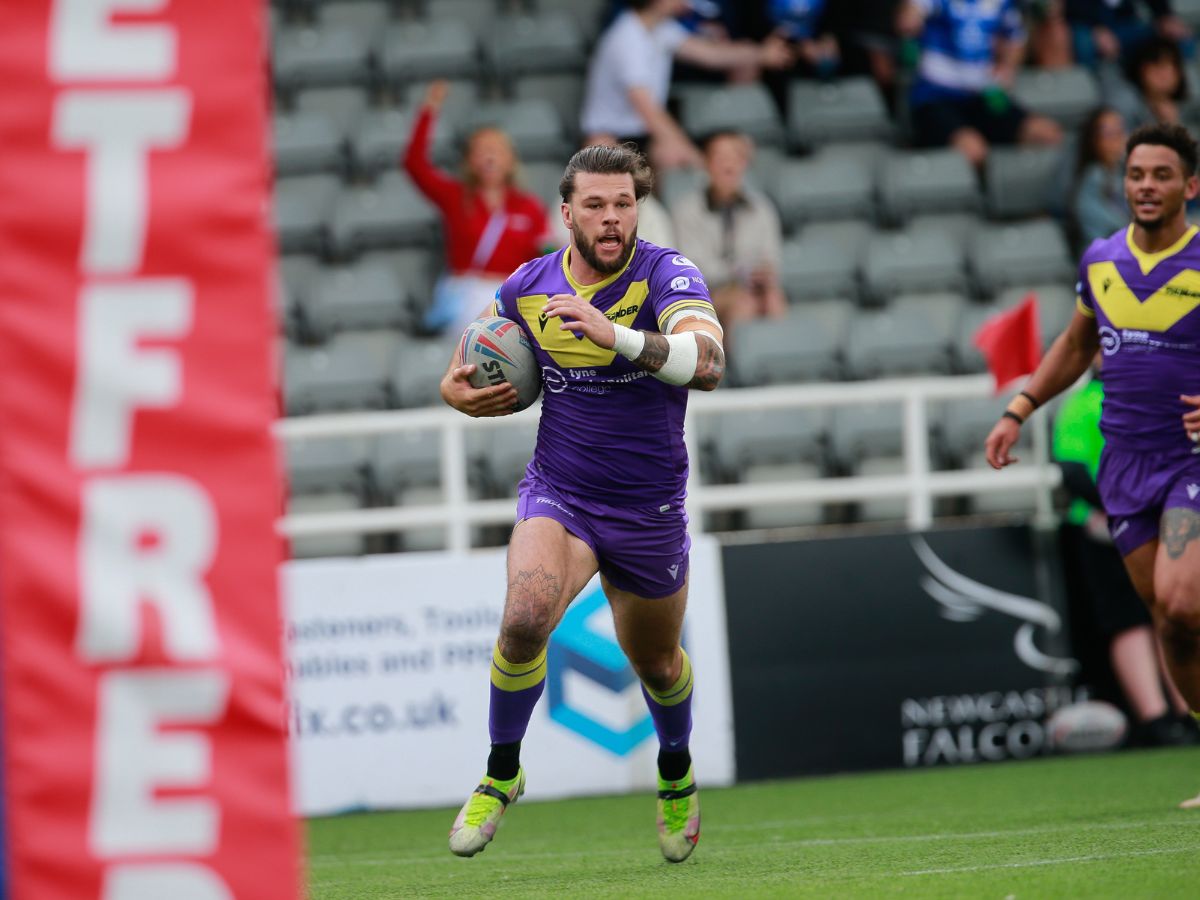 Former Castleford forward Alex Foster has been named captain of Newcastle Thunder ahead of the 2023 Championship season.
The 29-year-old is about to enter his second season with Thunder, having made 12 appearances in 2022.
Foster will lead Newcastle this year after being handed the captaincy by new head coach Chris Thorman.
Foster said: "It's a massive privilege to be able to lead this set of lads. I'm honoured to represent this city and club.
"I'm very thankful to Chris and the coaching staff for putting me forward. I've got a good group of lads behind me to make my job a lot easier, so I'm looking forward to the challenge ahead.
"We're a really close group this year. I think the key to this campaign is stripping everything back and getting the basics right to build some consistency.
"Part of that is having your mates back and supporting them throughout and being as professional as possible.
"There's been some good craic in pre-season. The new lads coming in have certainly added a lot and it's been a really fun place to be around.
"I'm looking forward to seeing where we can go as a group."
BIG PREVIEW: Everything you need to know about the 2023 Championship season
Alex Foster the "obvious choice" for captaincy
Newcastle coach Chris Thorman said: "In an inexperienced squad, Alex is probably the most experienced player in the squad. He has certainly played at the highest level.
"He is a captain who will definitely lead by his actions and lead by example. He's a model professional and the longer I've got to know him and the longer I've got to work with him, he was the obvious choice.
"He had a bit of bad luck at the start of pre-season with injuries, but he's done all the work to get back to the level we need. I think a fit Alex Foster is only going to make any side in the Championship a better side.
"I have opened dialogue with the squad about where I want the team to go in terms of on the field and off the field and Alex has really bought into that.
"He doesn't talk a lot, but he's definitely respected within the group. When he does have something to say, he gets the lads' full attention.
"Having the conversation with him, you could see he was excited about it so I'm looking forward to see how he can lead the lads going forward."
READ NEXT: Newcastle Thunder 2023 squad numbers under new coach Chris Thorman