Wakefield form unacceptable, insists Chris Chester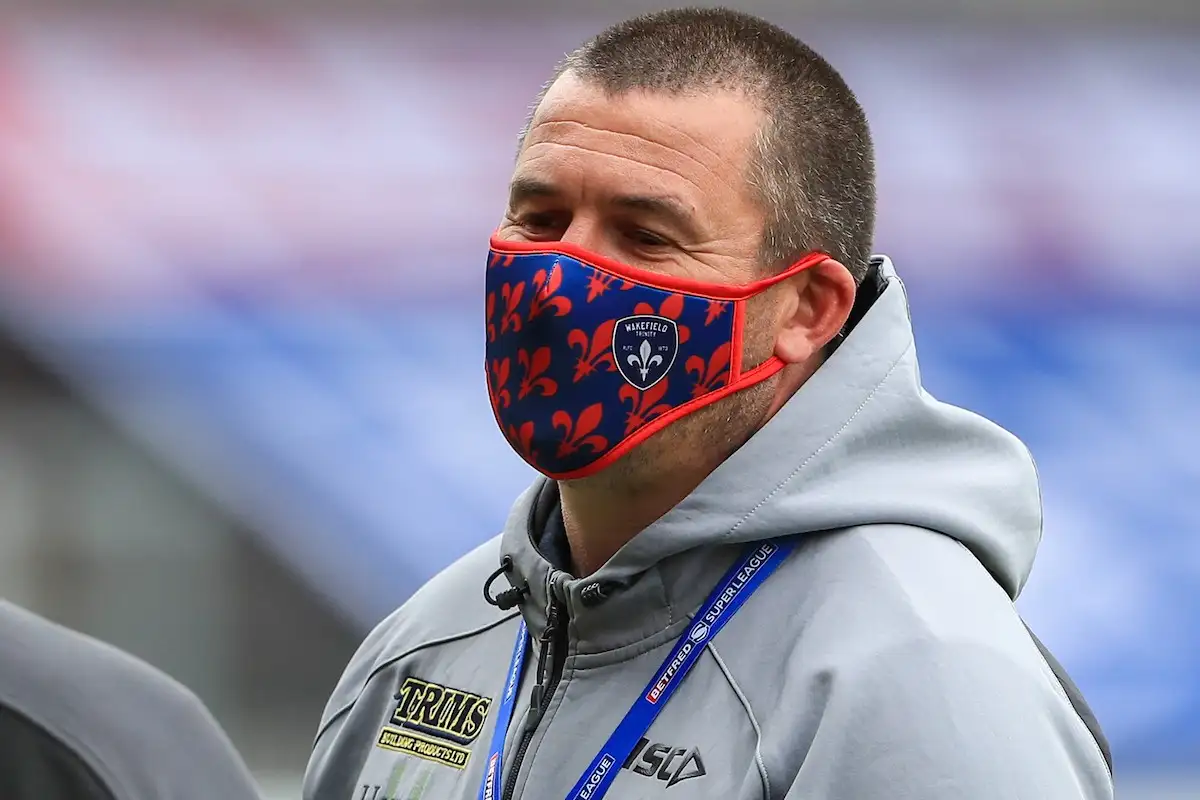 Wakefield coach Chris Chester slammed his side's form following their defeat to Huddersfield.
Trinity fell to a 29-6 against the Giants in a re-arranged Super League fixture on Thursday afternoon, with Wakefield still looking for their first points since the resumption of the season on August 2.
Speaking after the game, Chester said: "Same rubbish, different week. It's not acceptable. We're in a tough spot at the minute. I am just not seeing enough fight from the players and something has got to change.
"We're in a bit of a rut. I'm disappointed with some individuals. I've seen some individuals jump out of the way of tackles and that's a first for me.
"This is the hardest six, seven weeks I've had as a coach and things don't look to be changing any time soon. It's frustrating because there is a decent team in there. It all boils down to attitude and we're miles off.
"We spoke in the week about toughness and resilience but there was no toughness or resilience in that first half.
"You live and breathe this game and I'm a proud Wakefield bloke but it's very challenging at the moment and I'm finding it pretty tough to be honest."
Chester expects to be without winger Liam Kay for a lengthy spell after he went off with a serious shoulder injury but hopes Tom Johnstone will be back to face Wigan next week.
Listen to The Final Hooter podcast, featuring exclusive interviews, every week. SUBSCRIBE to Love Rugby League on Apple Podcasts.