Toronto's different entry criteria for Super League "disturbing"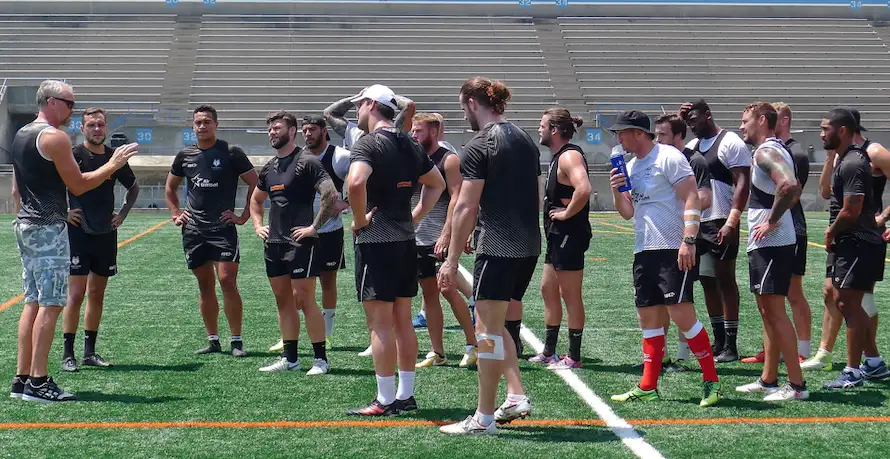 Bradford chairman Andrew Chalmers says that Toronto's entry criteria for Super League being different to other overseas clubs is "disturbing".
Super League chief executive Robert Elstone confirmed earlier this week that the Wolfpack are yet to satisfy the requirements asked of them to be able to make the step up for 2020, should they earn promotion through the Championship play-offs.
Toronto chairman Bob Hunter responded by assuring that they have what it takes to satisfy the financial needs of Super League and its clubs.
Writing in his regular Telegraph & Argus column, Chalmers said: "It was disturbing to see the Super League chief Robert Elstone reportedly suggesting that Toronto would have different entry criteria to Super League than other overseas clubs.
"I certainly agree that English based RFL members should have a different set of rights from overseas non-members, but fail to see the justification for having different criteria for all overseas clubs.
"It appears that Toronto and Ottawa will be asked to forgo central distribution, and be asked to bear other financial burdens in order to participate in the RFL's competitions. Doesn't seem very equitable.
"The Championship and League 1 clubs certainly voted to support expansion of the competitions and unless the business models being offered about are sustainable, then potential club owners might well walk away from opportunities.
"The key question – does inclusion of off-shore clubs enhance the value proposition of the overall competition? Does Ottawa represent a greater value proposition than say Hemel or even Liverpool?
"It's a simple answer. New markets, new tv audiences, new sponsors, new players. We are rugby clubs yes, but we are also businesses that need to survive in tough economic conditions, especially in the pre-Brexit austerity battered economy."
It is believed that Toronto will be asked to forgo their central distribution money next season, with it being distributed to the other 11 Super League clubs, but that their rivals will have to pay for their trips to North America.
That differs from the previous three seasons, where the Wolfpack have previously covered all the costs of visiting teams to Lamport Stadium in the Championship and League 1.
Concerns have also been raised over fixture scheduling, with the weather in Toronto dictating that they have to play away from home until at least April, amidst a reluctance to allow them to play games in "blocks".