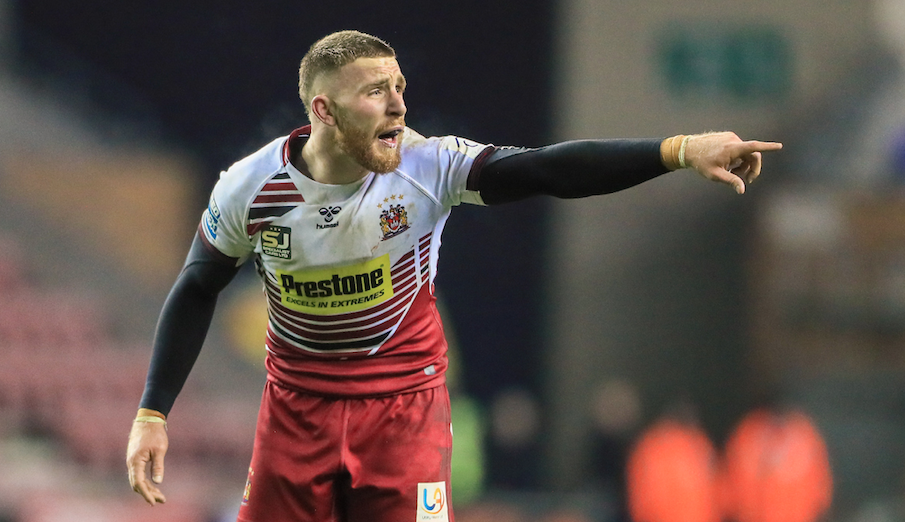 We've had a look through the Monday morning and weekend papers.
TV deal for Catalans?
Catalans are in talks with broadcasters over a French TV deal that could see their home games return to Sky Sports. League Express reports talks are at an advanced stage. Dragons chief Bernard Guasch said: "It is essential that we are back on television."
Hastings on his way
Wigan half-back Jackson Hastings is on his way back to the UK from Sydney, reports Wigan Today. The Australian has been subject to some unwanted speculation about his plans for 2021 following an interview in the press Down Under recently. But he will be back to link up with Adrian Lam's squad this week, with Bevan French to follow shortly.
Coach concerned over England fixture clash
Adrian Lam has criticised the decision to play Super League fixtures on the same weekend of the international window, where England are set to play the Exiles. He told the Manchester Evening News: "I have a few questions around how it works, who our opponent is that weekend, how will they be affected, how many players are going to be on duty."
ALSO READ: France approached England for mid-season international
Folau feeling funny
A remarkable anecdote reported by the Daily Star on Catalans centre Israel Folau being "bombarded with gay pornography" images from Dragons joker half-back James Maloney when he joined the club's player What'sApp group last February on his arrival to France.
The controversial dual-code international was sacked by Rugby Australia after making offensive remarks on social media, in which he claimed "hell awaits" for gay people. After a year in France, Folau's future remains unclear as he is currently in Australia caring for his ill mother-in-law.
Furlough saves the day
Featherstone coach James Webster was "doing cartwheels" in his front room when the furlough scheme was announced last year, reports The Sun. He says it helped save the Championship competition and its clubs, after it was suspended back in March 2020 due to the COVID outbreak.
Championship Grand Final venue
League Express editor Martyn Sadler writes in his weekly column that the Championship deserves a neutral venue for its Grand Final – and we wholeheartedly agree.
It's perhaps reflective of the way rugby league has tied itself in knots over the past 10 years or so that in 2007, we had two events in the lower leagues – Grand Finals day which attracted 20,000 at Headingley and the Northern Rail Cup final in Blackpool which attracted 8,300 – and now we don't bother with either.
"It's almost as though the clubs themselves don't want their biggest game to be a massive event," Sadler writes. Quite.
Support rugby league in the media and subscribe to League Express, as well as checking out the regular coverage of the sport in The Mirror, The Sun, The Guardian and other national newspapers; the more you read, the more there'll be.
Rugby League Nostalgia is here! Get involved with Love Rugby League's new group on Facebook to share all your rugby league nostalgia and celebrate the rich heritage of our sport.