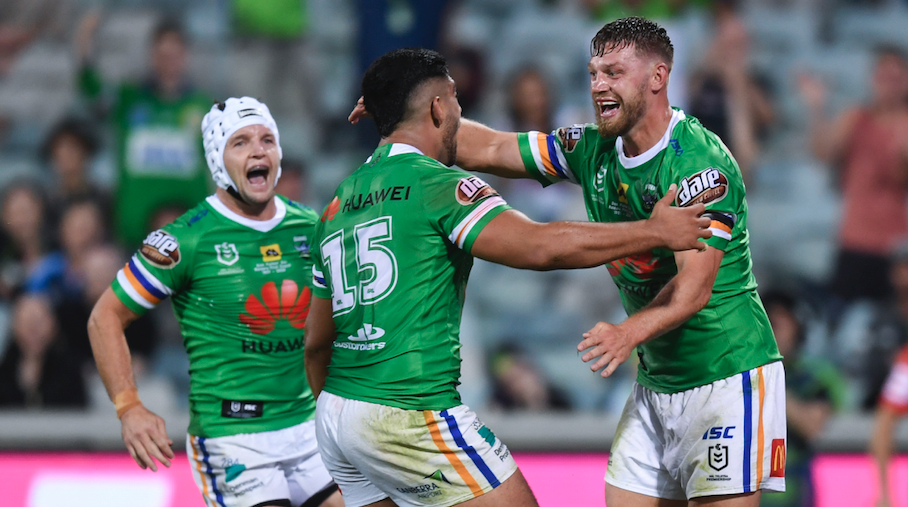 NRL players will return to training on May 4 ahead of the competition's return to action on May 28.
Players will return to the clubs for Monday's biosecurity education day, with full training then taking place from Tuesday.
Earlier this week, RLPA chief executive Clint Newton said the players may not be able to commit to training next week due to the players' union seeking further information on a number of issues.
But Newton now believes they will have a deal sorted with the NRL over the weekend – and that players will be at training next week.
Newton told NRL.com: "We've received further information, assurances and guarantees and now we're in a position that we've got something to take forward to the members and we should have everything resolved in the next day or so."
Watch NRL and live stream every NRL game to keep up with how Tom Burgess, John Bateman, Ryan Sutton, Elliott Whitehead, James Graham, George Williams and all the others are getting on Down Under.
Watch our Last Tackle podcast, featuring a guest, every week. SUBSCRIBE to Love Rugby League on YouTube.
Listen to The Final Hooter podcast, featuring exclusive interviews, every week. SUBSCRIBE to Love Rugby League on Apple Podcasts.
---
More on site
Jon Wells: Rugby league handed financial lifeline
Robert Elstone acknowledges RFL's "tireless work" of securing government loan
All Onside with Mick Cassidy and Stephen Wild: Legs workout
World Cup chief welcomes government support for rugby league
Rugby League Today: Cox on tributes, national coach working on frontline & government rescues RL